Yesterday evening after flying in to Baku from Istanbul – where I had a good meeting during the day – I found some friends in the hotel and we had a dinner to catch-up.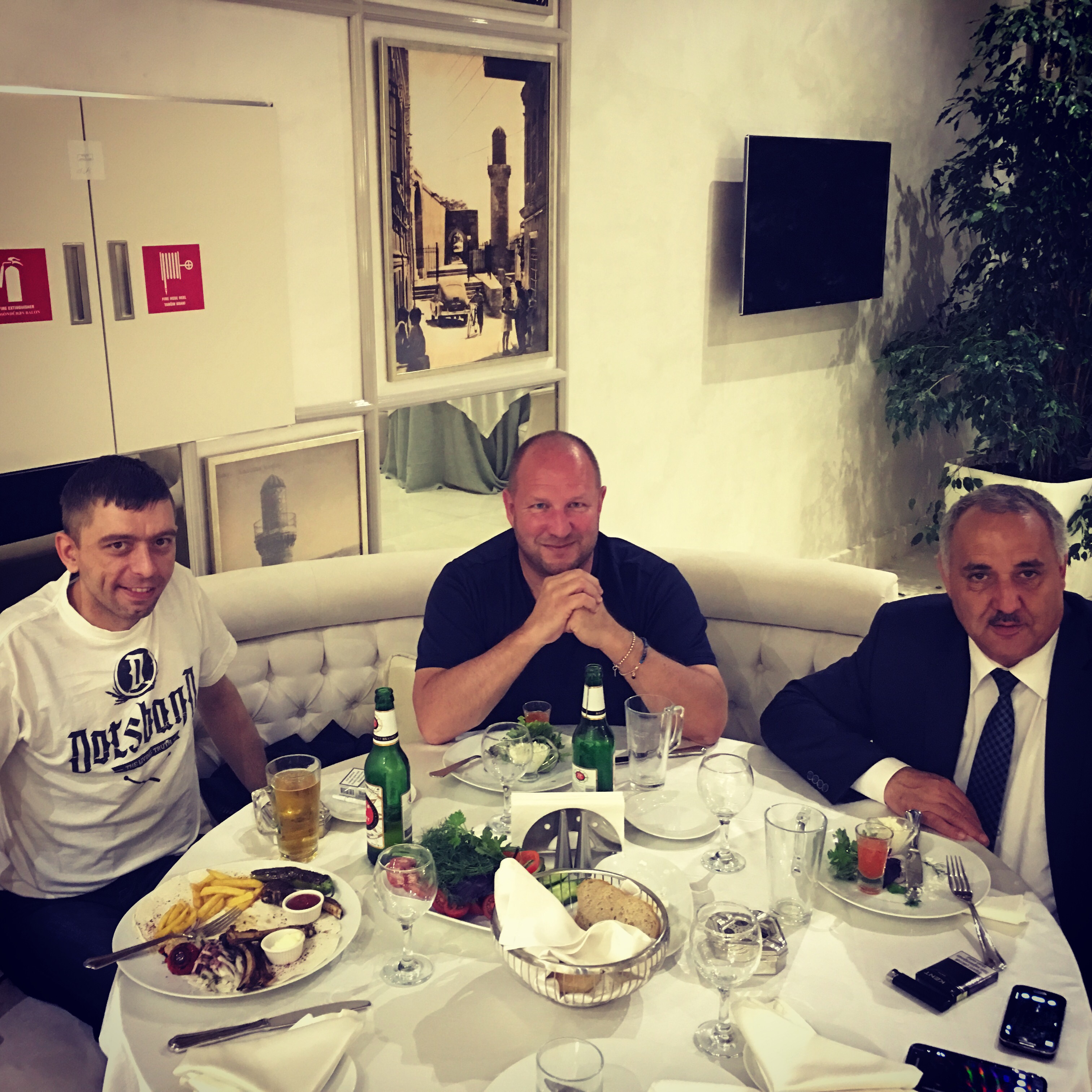 With Mikhail Kashubsky & Dilavar Farzaliev
I have been many times in Azerbaijan. The Azeri people always offer outstanding world class hospitality.
It is always a pleasure to be here.