Real Madrid had not lost in 21 matches before tonight's Copa del Rey quarterfinal. But Swedish 20 year old supertalant Alexander Isak changed that tonight.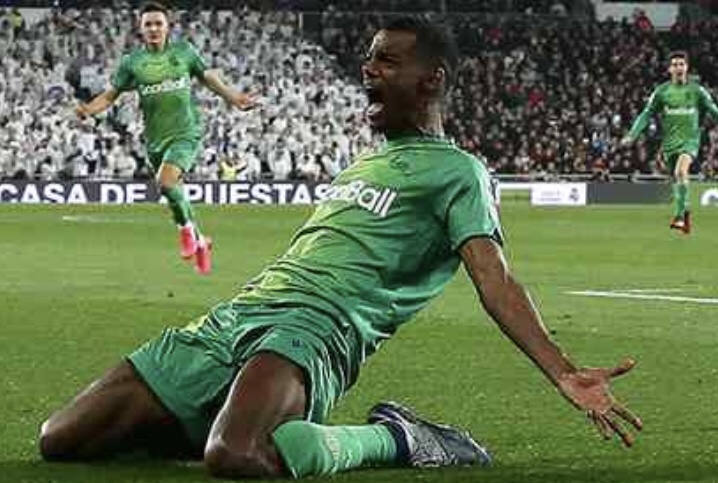 Real Sociedad came to the Santiago Bernabeu to play the giant. After two dream goals in two minutes from Isak, Real Sociedad beat Real Madrid 4-3.
And Alexander Isak became the hero as Real Sociedad advanced to the semi-finals of Copa del Rey.
"It's absolutely incredible. A dream come true", he said after the victory. He has now scored eleven goals in eleven games.
There is a reason that he is called "The Next One", meaning…the next Zlatan Ibrahimovic.
Newspaper Diario Vasco gave Isak 6 out 5 in judgement for the game…