Great event today – with 700 people celebrating AEO Brazil – the Trusted Trader Programme of the future, already here!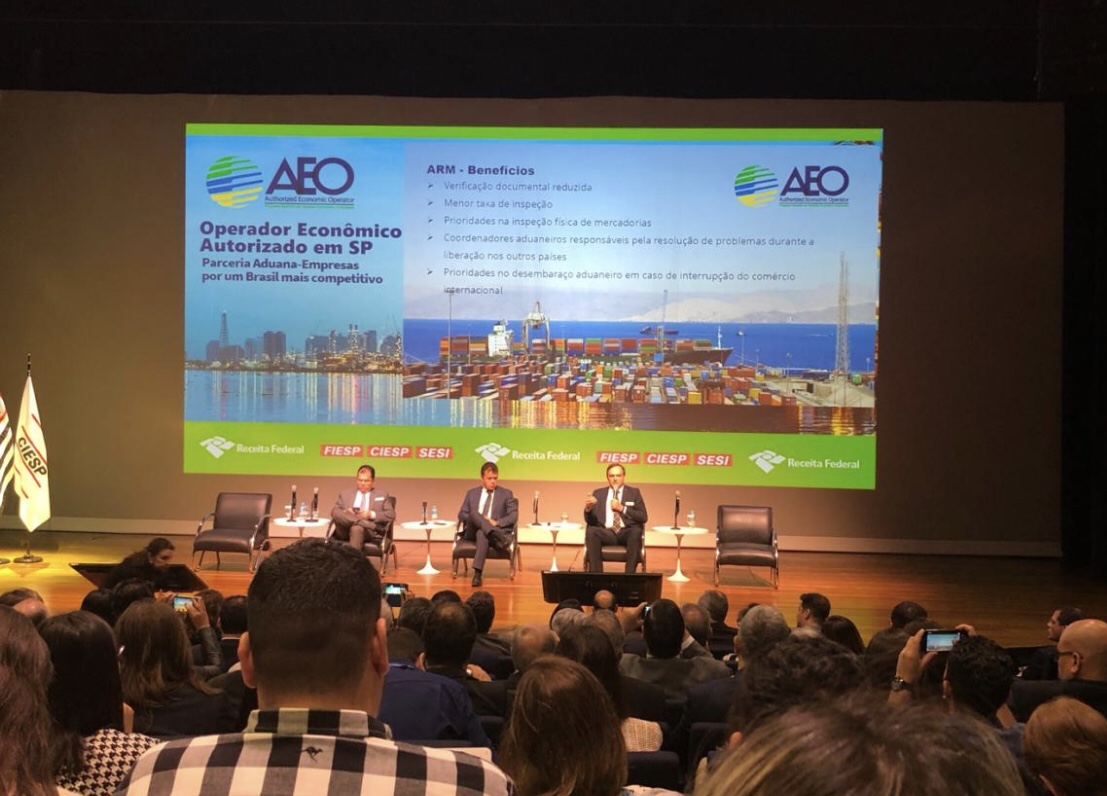 I am extremely proud to be mentioned in this context, knowing what AEO Brazil means to the Brazilian foreign trade and overall economy.
One of the participants, Alexandre Lira, wrote on LinkedIn:
"700 people attending the conference celebrating 5 years of the Brazilian AEO Program, in the theater of Federação das Indústrias do Estado de São Paulo – FIESP.
Mr. Jackson Corbari, Brazil Customs Coordinator, has mentioned how successful is the Program (every day 2,000 import declarations and 1,000 export declarations are filed by AEO companies) and mentioned the essential contribution of Mr. Lars Karlsson from KGH Global Consulting to shape and implement the AEO Concept in Brazil."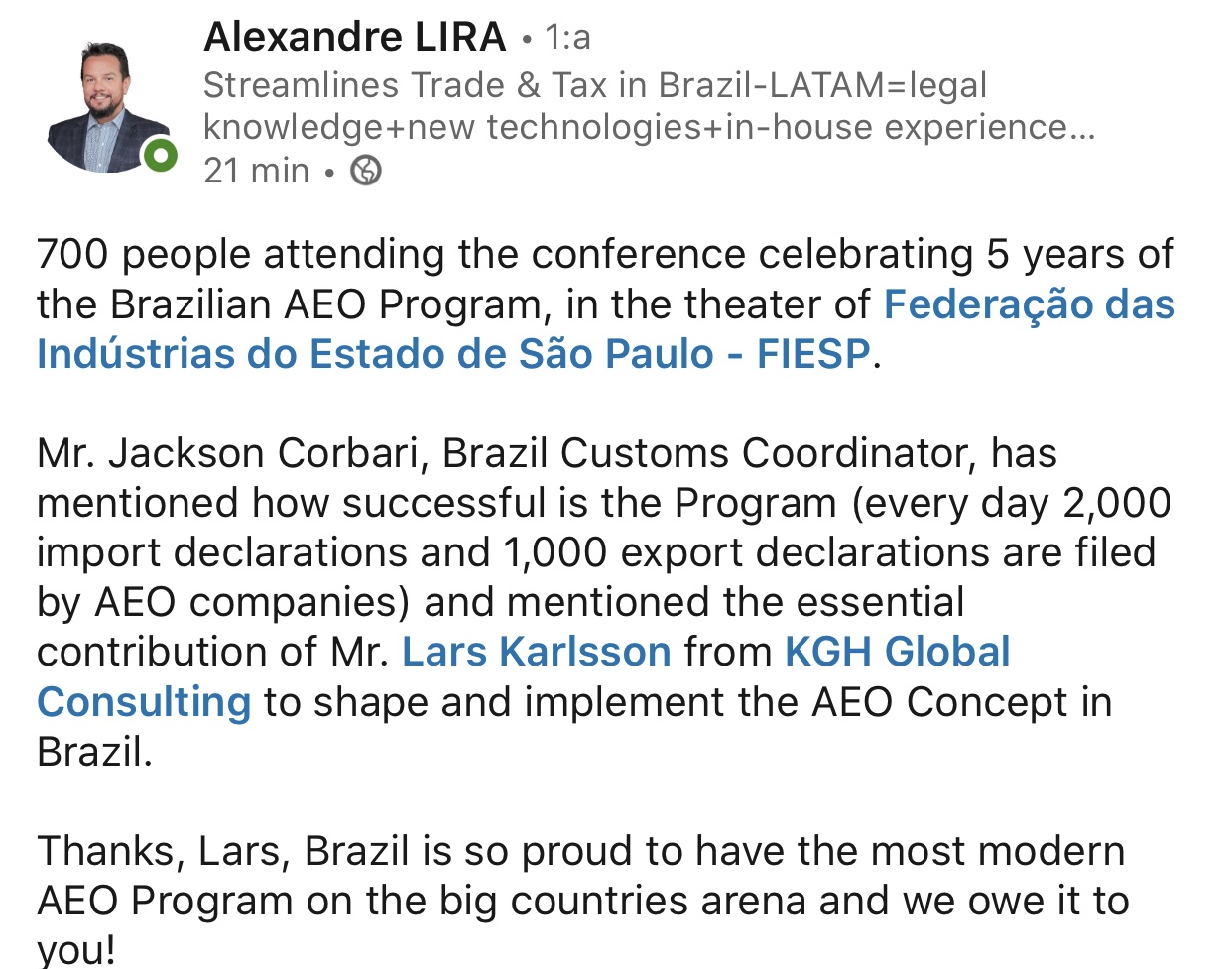 "Thanks, Lars, Brazil is so proud to have the most modern AEO Program on the big countries arena and we owe it to you!"
It was a pleasure and honor to work with Receita Federal, OGAs, Trade organization and Brazilian business.