Swedish artist Robyn's song 'Dancing On My Own' changed the sound of pop, indie and dance.
Now the music magazine Rolling Stone has nominated Robyn's hit Dancing on my own from 2010 as the best song of the decade.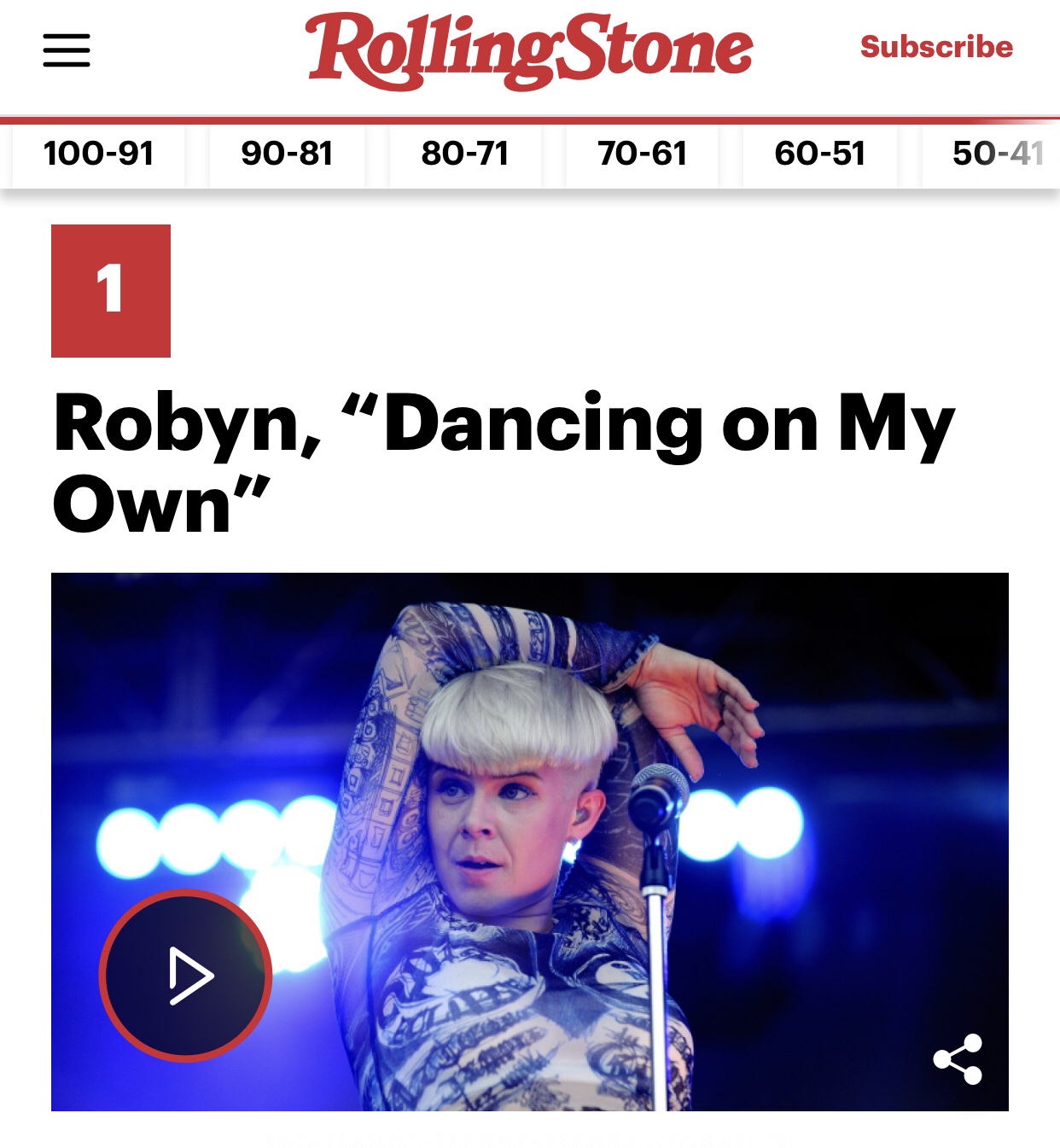 Robyn's Grammys Award-winning hit is annpunced as the best song of the decade, according to the American music magazine Rolling Stone's top 100 list.
The song, which is written by the artist and Patrik Berger, is part of Robyn's album Body Talk Pt 1 and was released as a single in the US and Europe in June 2010 and took first place on the Swedish top list.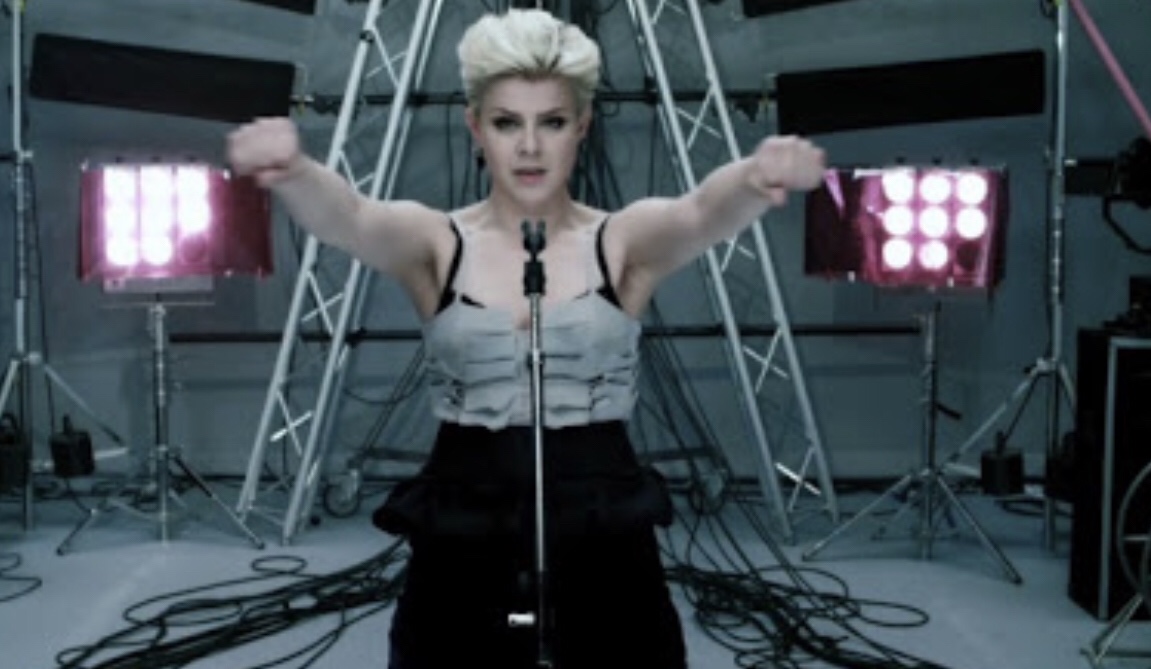 One year later, the single was awarded with a Grammy in the song of the Year 2010, and has also been nominated for a Grammy in the Best Dance Recording category.
Rolling Stone Magazine writes:
"I'm right over here, why can't you see me?" Robyn might as well have been singing to U.S. pop audiences in the 2000s, who mostly ignored her as she spent years refining her bright, fizzy synth-pop sound to perfection. Then came "Dancing on My Own," the killer single that elevated her to something approaching voice-of-a-generation status among America's burned-out youth. Written and produced with fellow Swedish ace Patrik Berger, it's a relatable hit of heartbreak at the club, with a chaser of empowering uplift — exactly the disco anthem we needed in the long hangover of the subprime-mortgage crisis. And while she's no torch-song diva, Robyn sang the hell out of this one, sounding as warm and human as the precision-engineered track isn't.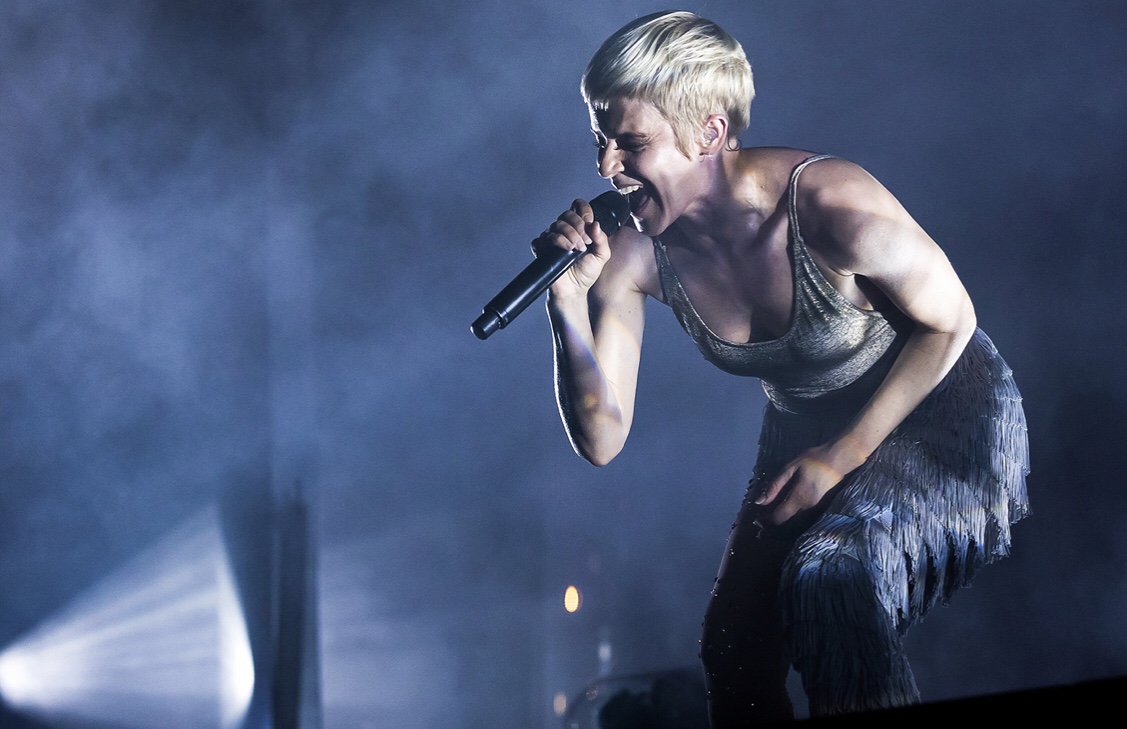 "Dancing on My Own" just kept building as the 2010s went on, soundtracking a memorable scene in HBO's Girls and countless karaoke nights across the nation. "All the big pop acts that I've been into over the years — whether it's ABBA or Prince — managed to combine amazing melodies and honest human emotion," Robyn told one interviewer. "But coming out of the super-super-commercial pop industry in the Nineties, maybe people forgot about the fact that pop music can do both of those things.
Here is a link to the song (click here): Robyn 'Dancing on my iwn'