Research universities play a crucial role in generating innovation-based economic growth, both through the training of scientists and engineers as well as the generation and transfer of knowledge.
The top five spending research countries are;
Switzerland, Denmark, Norway, Sweden and Austria.
In 2017, Switzerland invested 0.76 percent of its GDP in university research, more than 3.7 times as high as U.S. state and federal funding. With 0.72 percent, Denmark had the second-highest level of investment, followed by Norway with 0.64 percent. Even though the U.S. is falling further down the ranking, it is still ahead of Japan, New Zealand, China and Russia.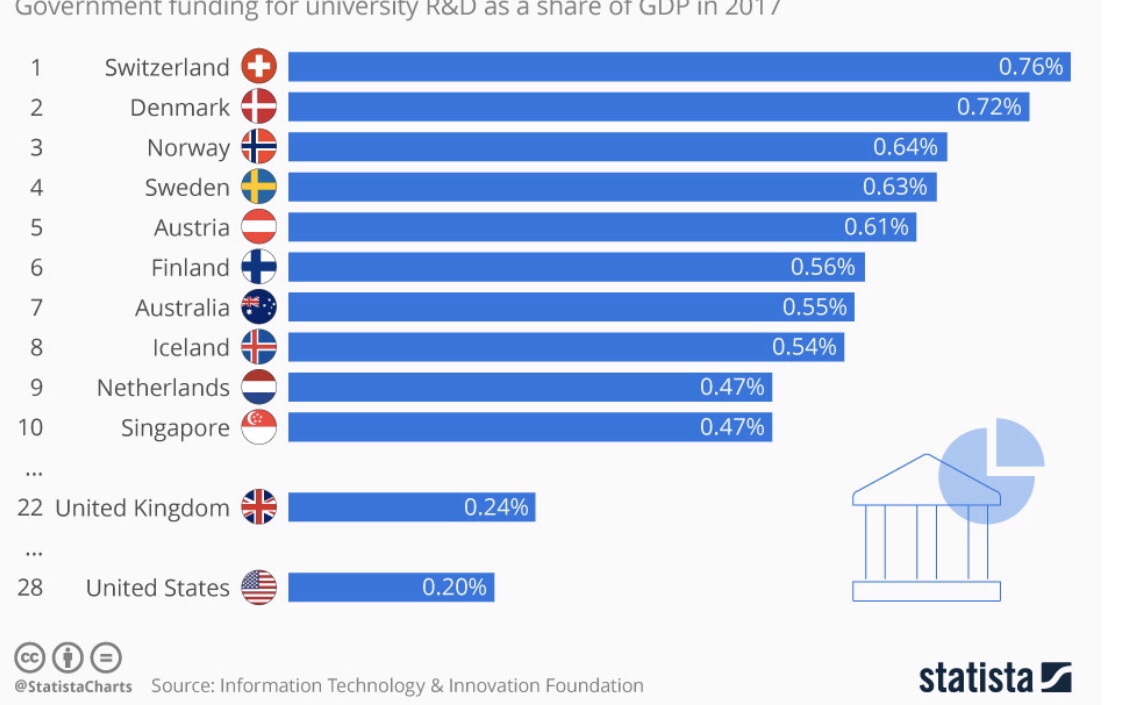 The analysis blamed several factors on the U.S. funding decline such as 20 years of underfunding by state governments as well as foreign universities gaining ground on their U.S. counterparts. If the U.S. is to regain an edge and manage to return to the forefront of innovation, it will have to reverse those trends and drastically increase its funding. In order for that to occur, Congress would have to commit to increasing funding for unversity research by $45 billion annually which would place the U.S. among the world's top seven nations.