It is no secret for people reading this blog that I am a fan of Zlatan Ibrahimovic, the best player of Sweden ever – and a world class player the last 15 years. There are very few players with the careers of Zlatan, having won 34 titles in top clubs from five countries.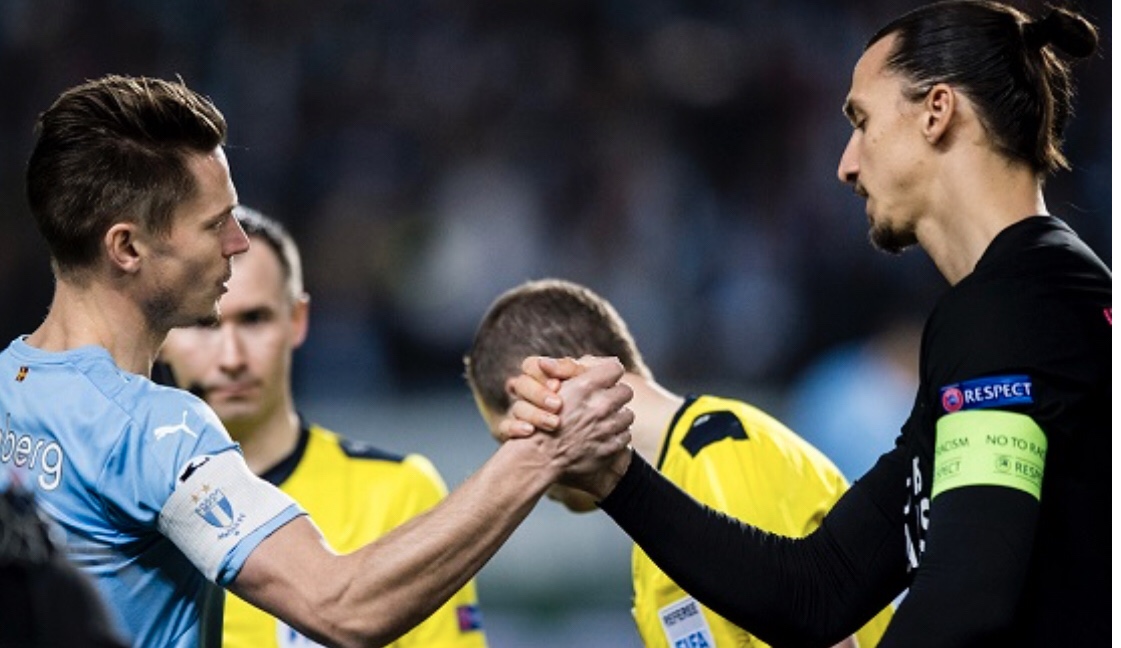 Two captains. Markus Rosenberg for Malmö FF playing Zlatan Ibrahimovis Paris Saint-Germain in UEFA Champions League 2015
Zlatan Ibrahimovic started his amazing career in my home town football club, Malmö FF – the club in my heart.
Zlatan only played 1,5 season in the first team of our club before being sold to Ajax for a record deal at the age of 19.
So in our club he is not the most important player ever. So who is? It used to be a player called Bosse Larsson. An amazing Swedish player in the 60-, 70- and 80s.
But it is not anymore. Now our greatest player ever is another player – out captain Markus Rosenberg.
Rosenberg is playing his last games of the career this season, at the age of 37. He is still our best player. After returning home in 2014, he has lead our club to our best five years in history. Still taking into account that Malmö FF is the most successful club of Swedish football.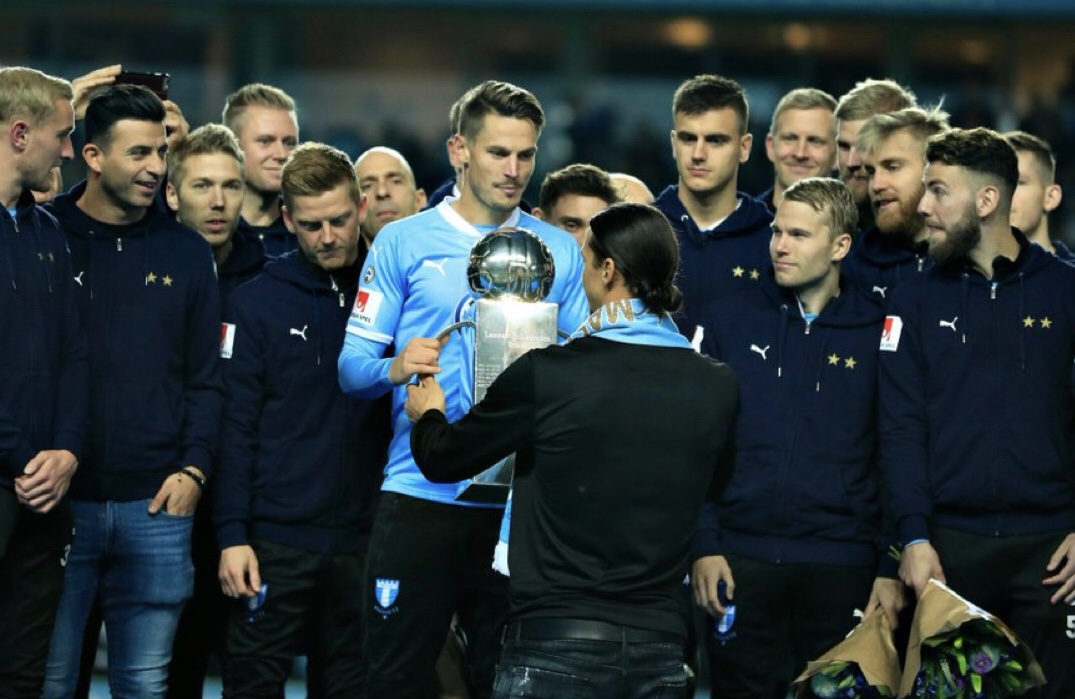 Zlatan handing over Swedish Legaue Trophy to Captain Rosenberg 2017. Malmö FFs 20th league title.
Markus Rosenberg will only play two more games ever. Against Dinamo Kiev at home in UEFA Europe Legaue and against FCK Copenhagen away in the same tournament. I will watch both games live as a tribute to our captain and best player ever.
Here is a fantastic article summerizing the career of Rosenberg writtet by a fan, Alexandra Jonsson.
Read it, it is amazing; How Markus Rosenberg stepped out of Zlatan's shadow to become the greatest ever!