Today Monday 7 October, Iceland Customs launched the AEO Iceland program and opened up for applications after a pilot phase. The historic and first certificate was handed to IKEA during a ceremony at the IKEA store in Gardabaer, just outside Reykjavik.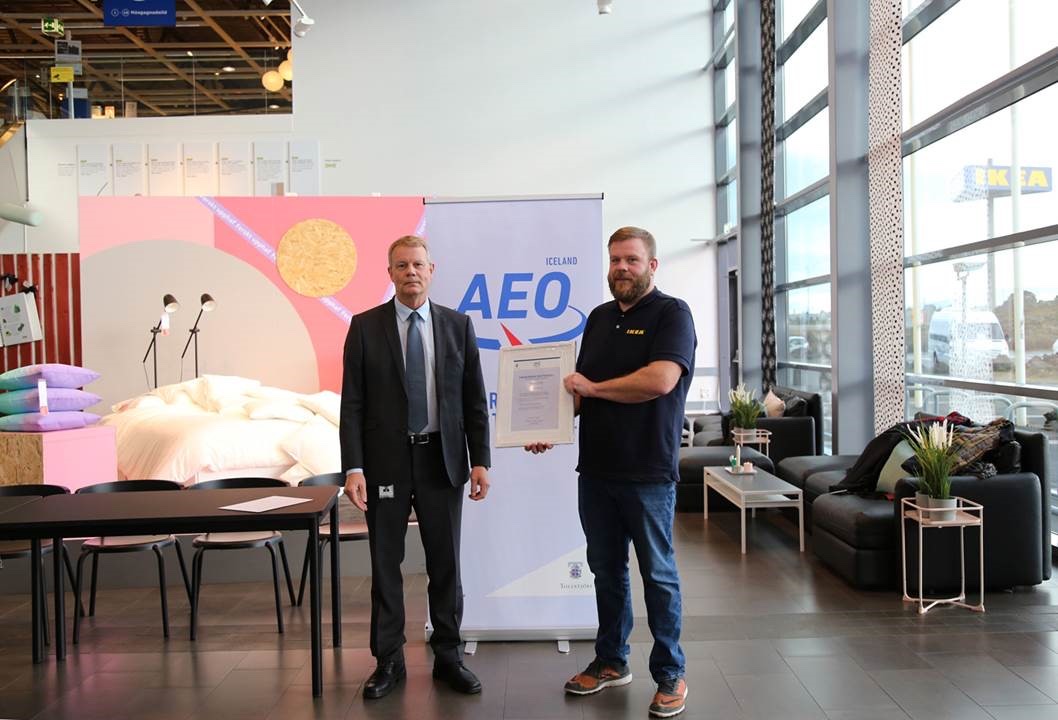 The AEO program is fully aligned with WCO SAFE Framework of Standards and provides AEO companies with benefits such as reduced inspections, priority processing and improved services.

The AEO certificate is a quality stamp for certified companies. Iceland Customs is also preparing for Mutual Recognitions Agreements (MRA) with other AEO programs.
We in KGH Global Consulting are proud to have supported the Icelandic Directorate of Customs in the development and implementation of the program, and also in the development of MRA strategy.