What does Boris Johnson's proposal mean from a Customs perspective?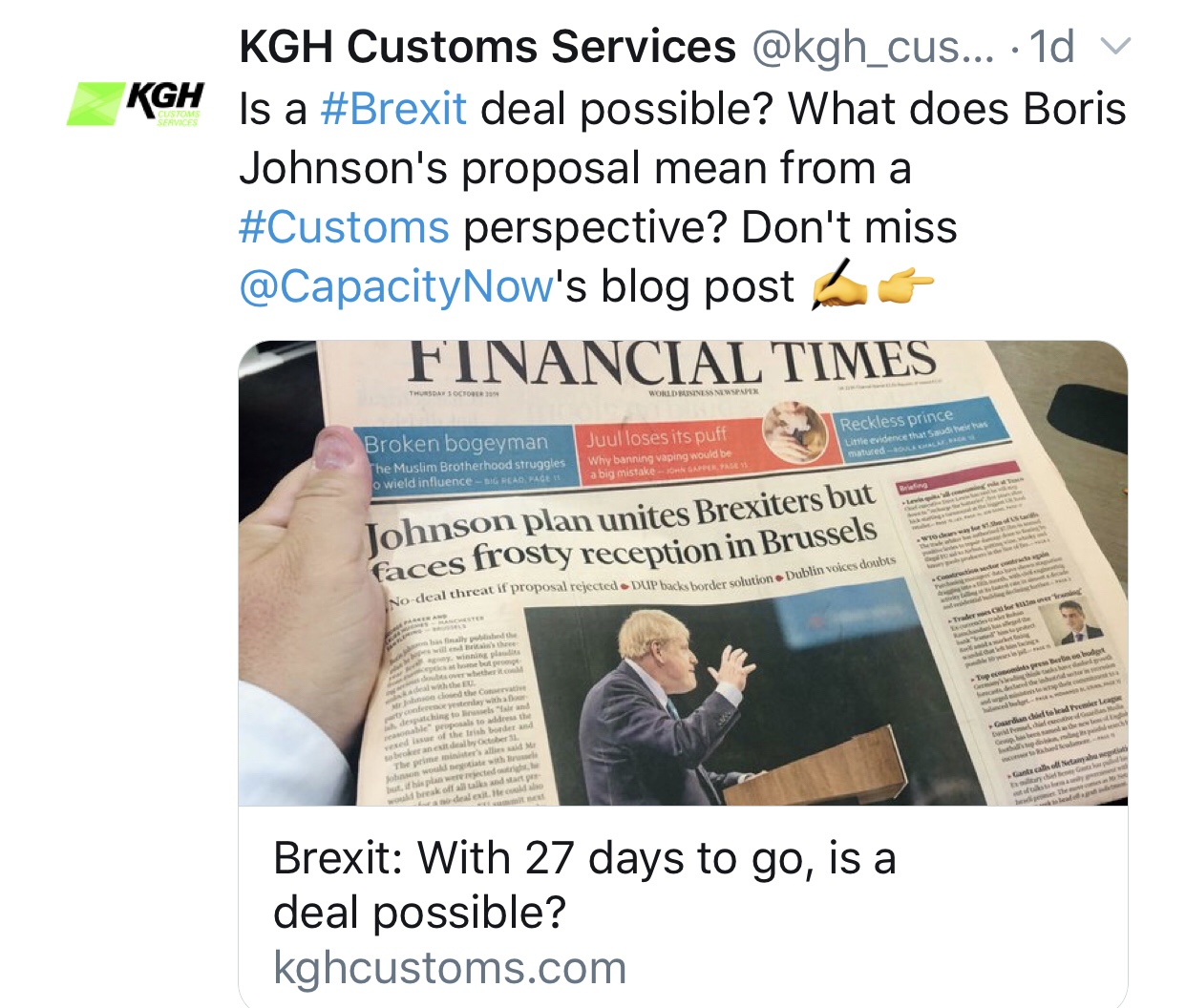 It is 25 days to the date when the United Kingdom by default leaves the European Union if there is not a new withdrawal agreement or a request for another delay of article 50 approved by both parties.
This week the UK Prime Minister Boris Johnson has presented a new proposal for negotiations of an updated withdrawal agreement. The proposals were sent as a letter to President Jean-Claude Juncker earlier this week. What does it mean? Is there a chance for a deal? You can read my view on this on the KGH Brexit Blog.
You can read my blogtext on KGH Brexit Blog