EU and UK has now presented the Brexit Political Declaration.
A few points to remember…
This is not a legally binding document.
It's not very long either, but it has grown from last week's seven-page outline to 26 pages. It sits alongside the 585-page Draft Withdrawal Agreement (which will be legally binding if it gets ratified).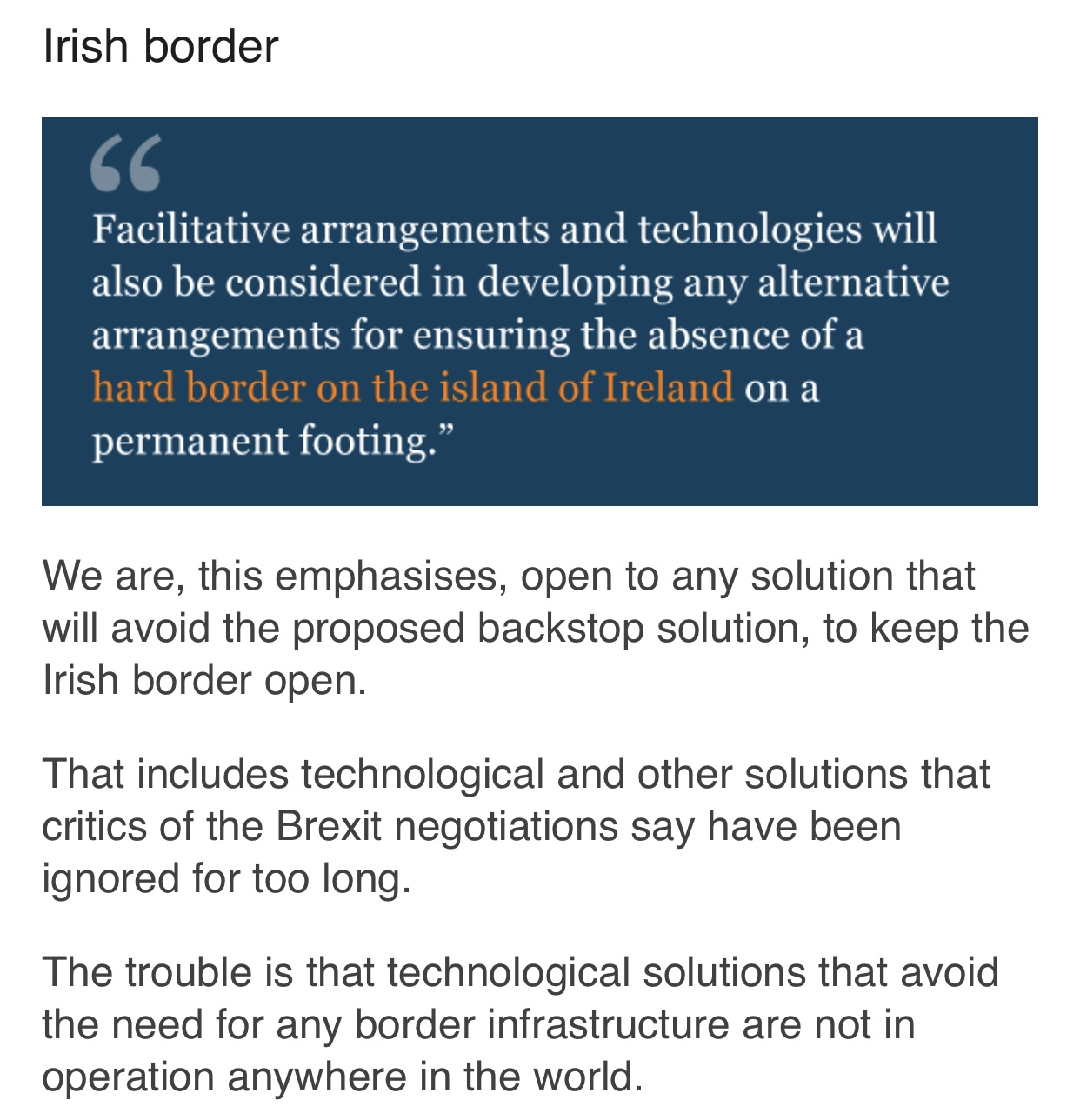 This is also a draft, agreed by negotiators, but it still needs to be approved by the leaders of all 28 EU countries at a summit scheduled to take place on Sunday. Don't expect major changes.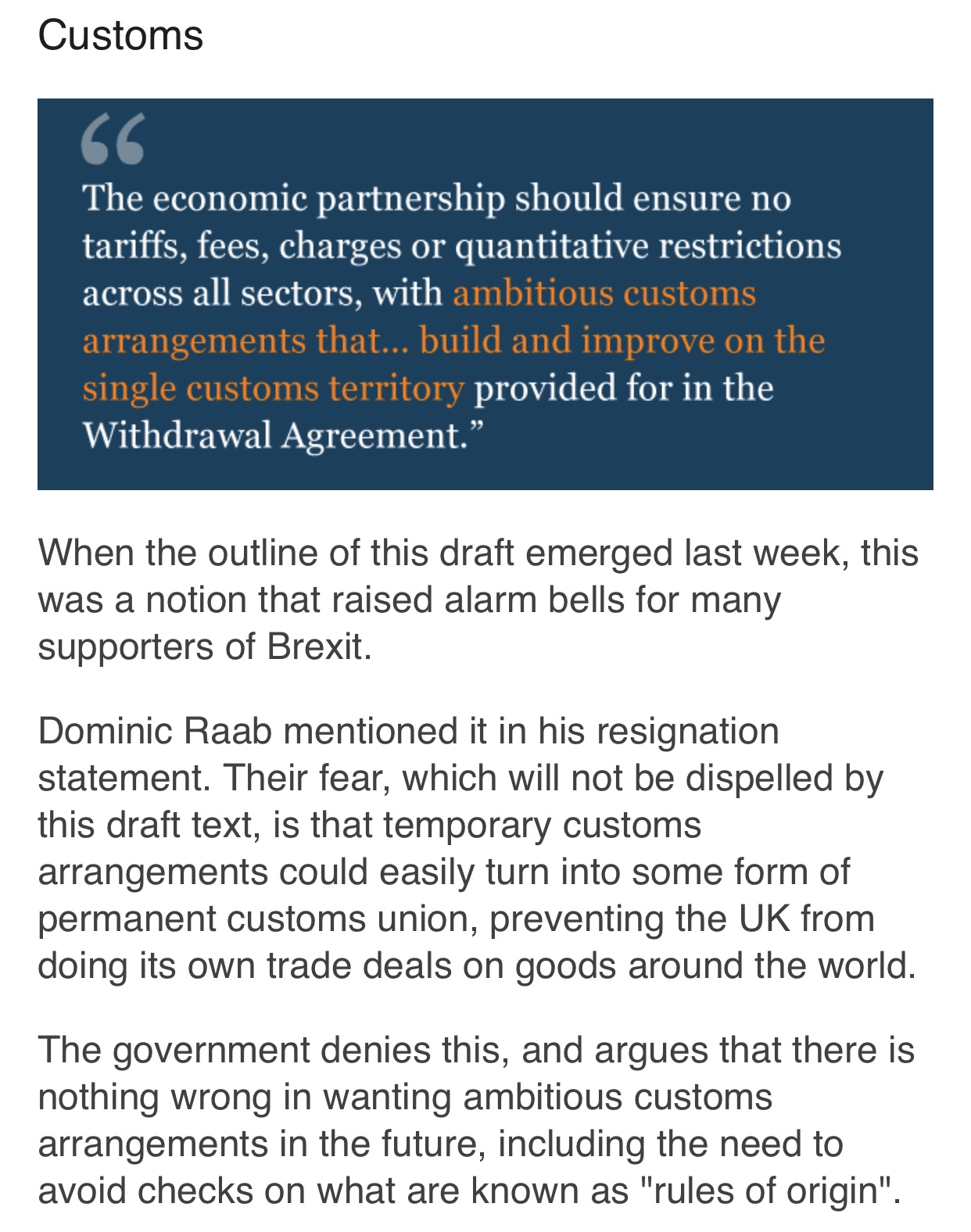 Formal negotiations on everything it contains can only begin after Brexit has actually happened – currently after 29 March 2019.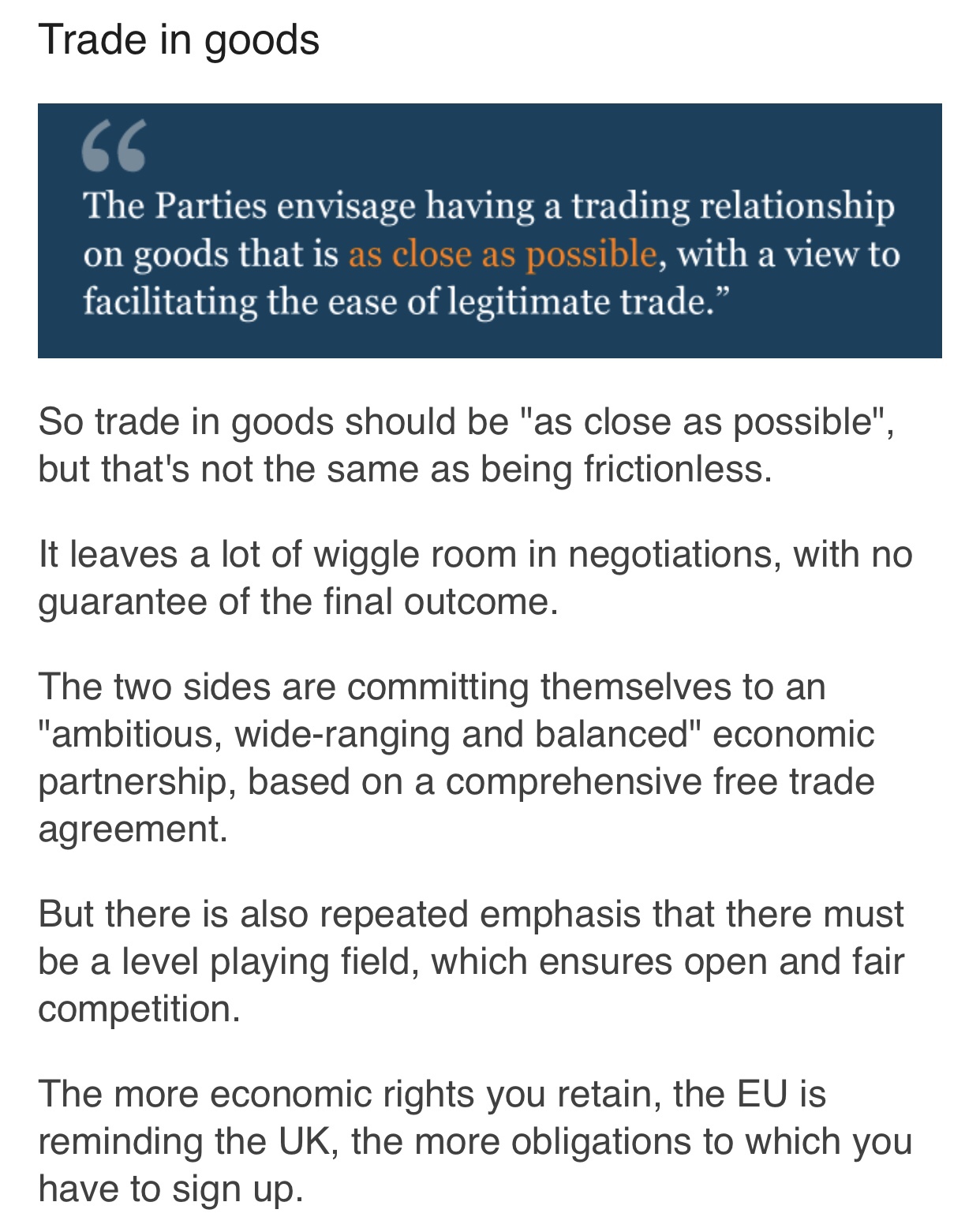 It contains plenty of aspirations involving shared interests, close partnerships and ambitious co-operation, but many of the details are still to come.