Have you ever visited Stockholm? If you haven't – you should. If do, don't miss to take the Metro.
The Stockholm underground system has been described as 'a 115 kilometer long art exhibition' with more than 90 of the network's 100 stations decorated with sculptures, rock formations, mosaics, paintings, installations, engravings and reliefs by over 150 different artists.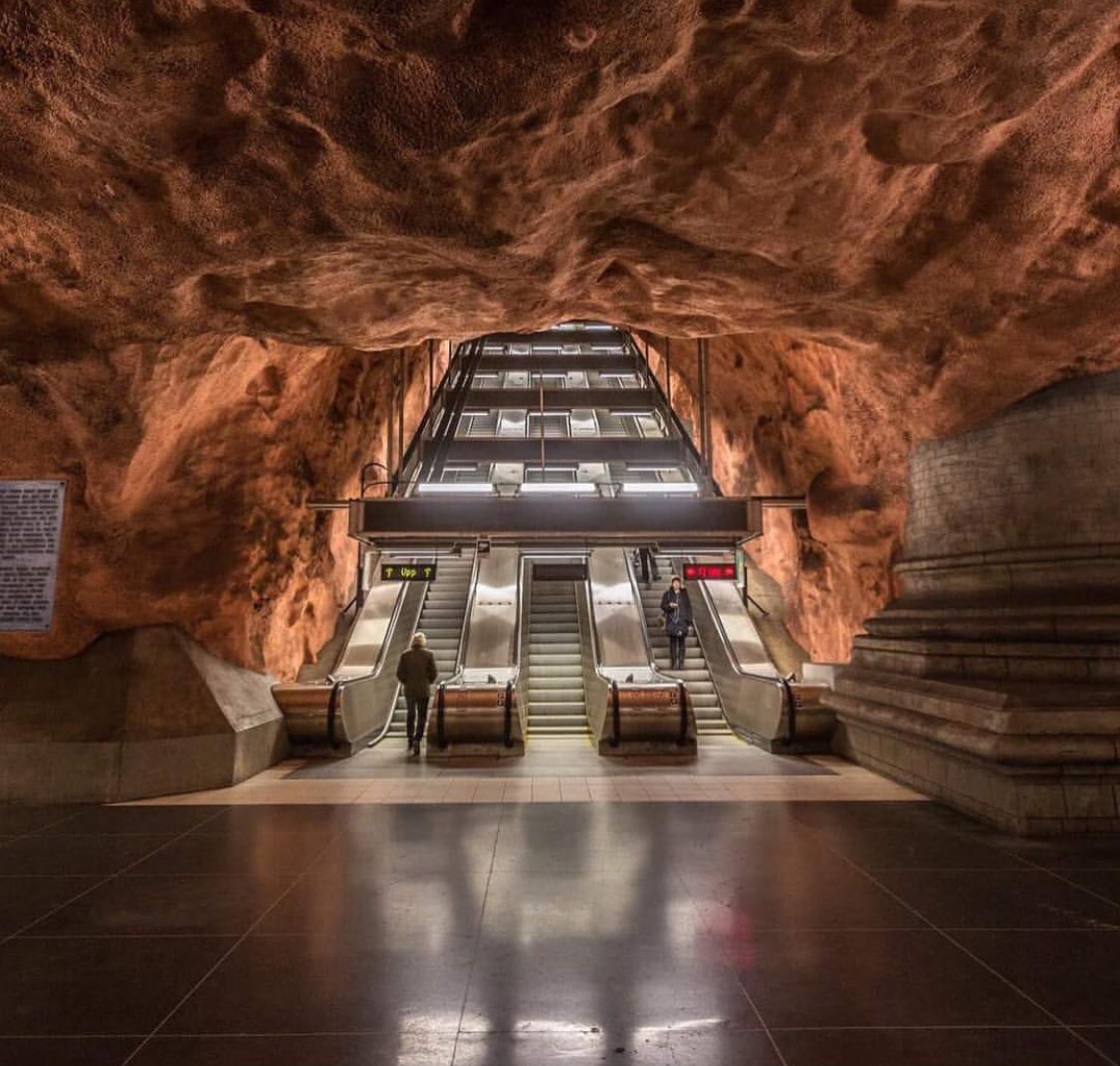 It is certainly a beautiful place. There are some Stockholm Metro Stations that are wonderful installations of art and architecture.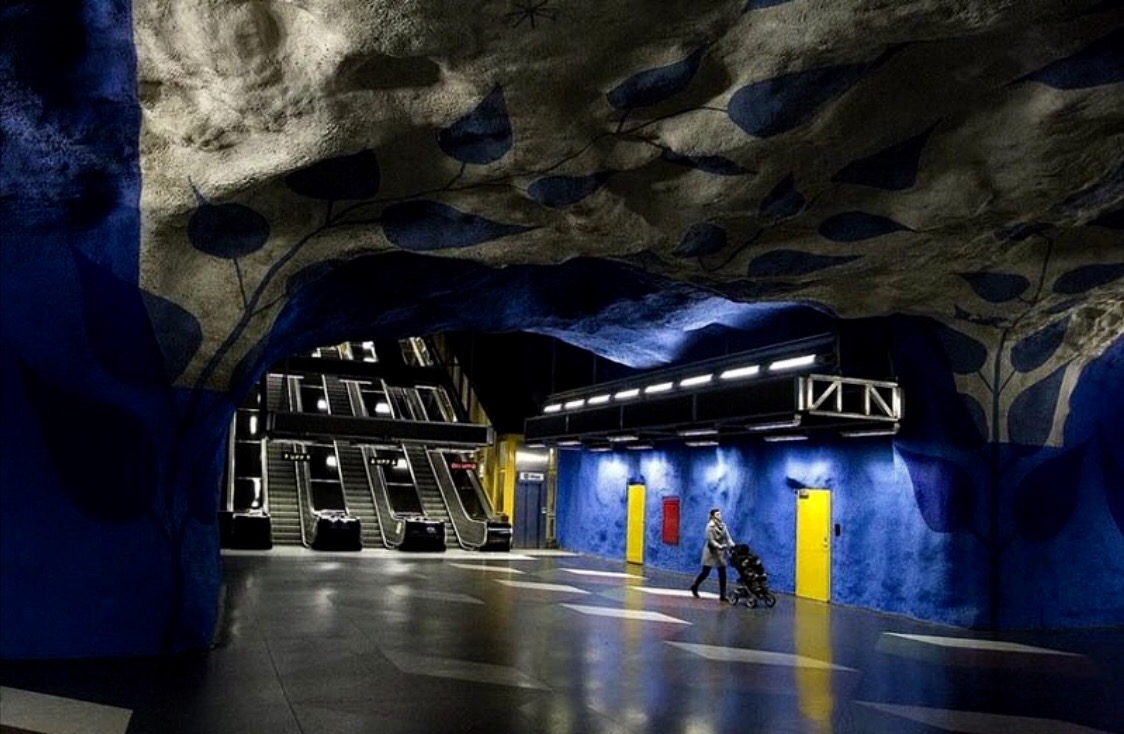 A former Swedish Prime Minister admitted after leaving his post that he sometimes secretly escaped his body guards just to be able to take the Metro and enjoy the art of the public transportstion and communication system.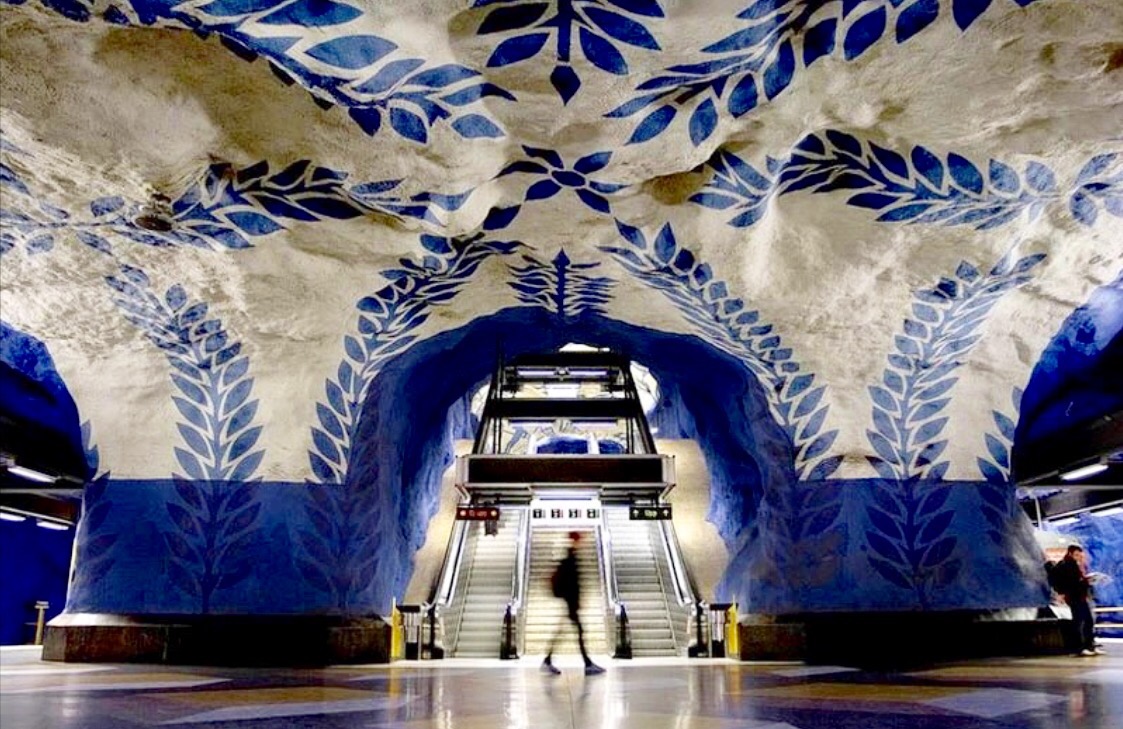 I always take the Metro when I visit Stockholm. It is fast, practical, safe and beautiful public transport alternative.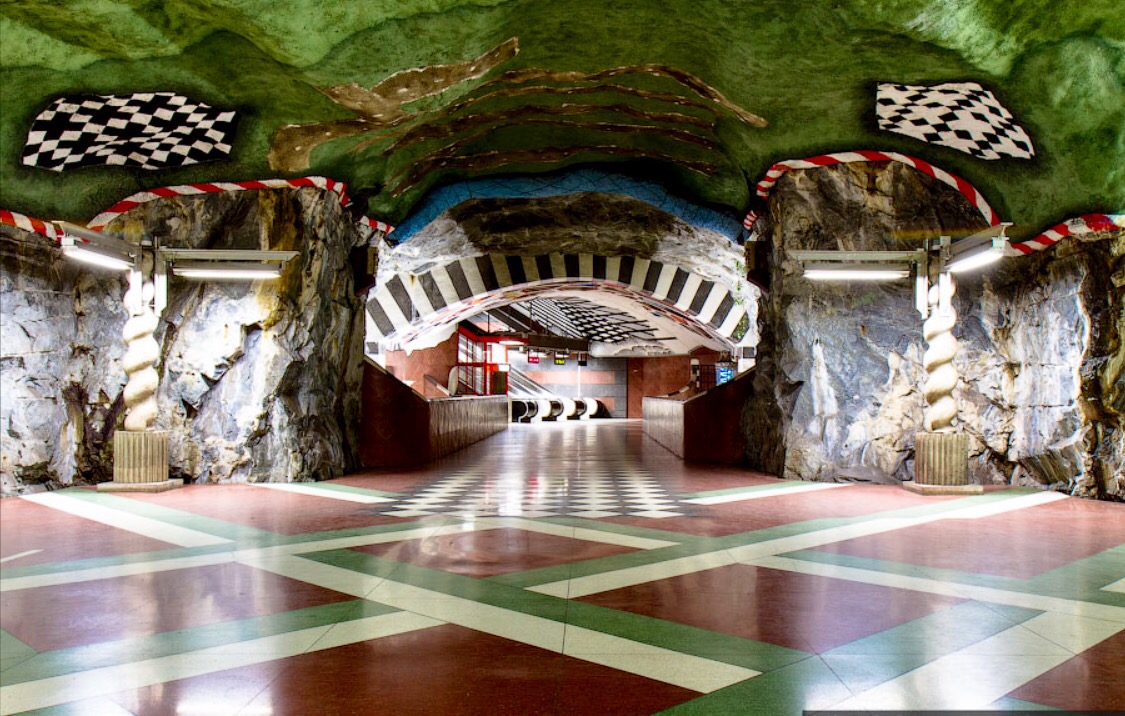 The first line of the Stockholm Metro opened in 1950, and today the system has 100 stations in use.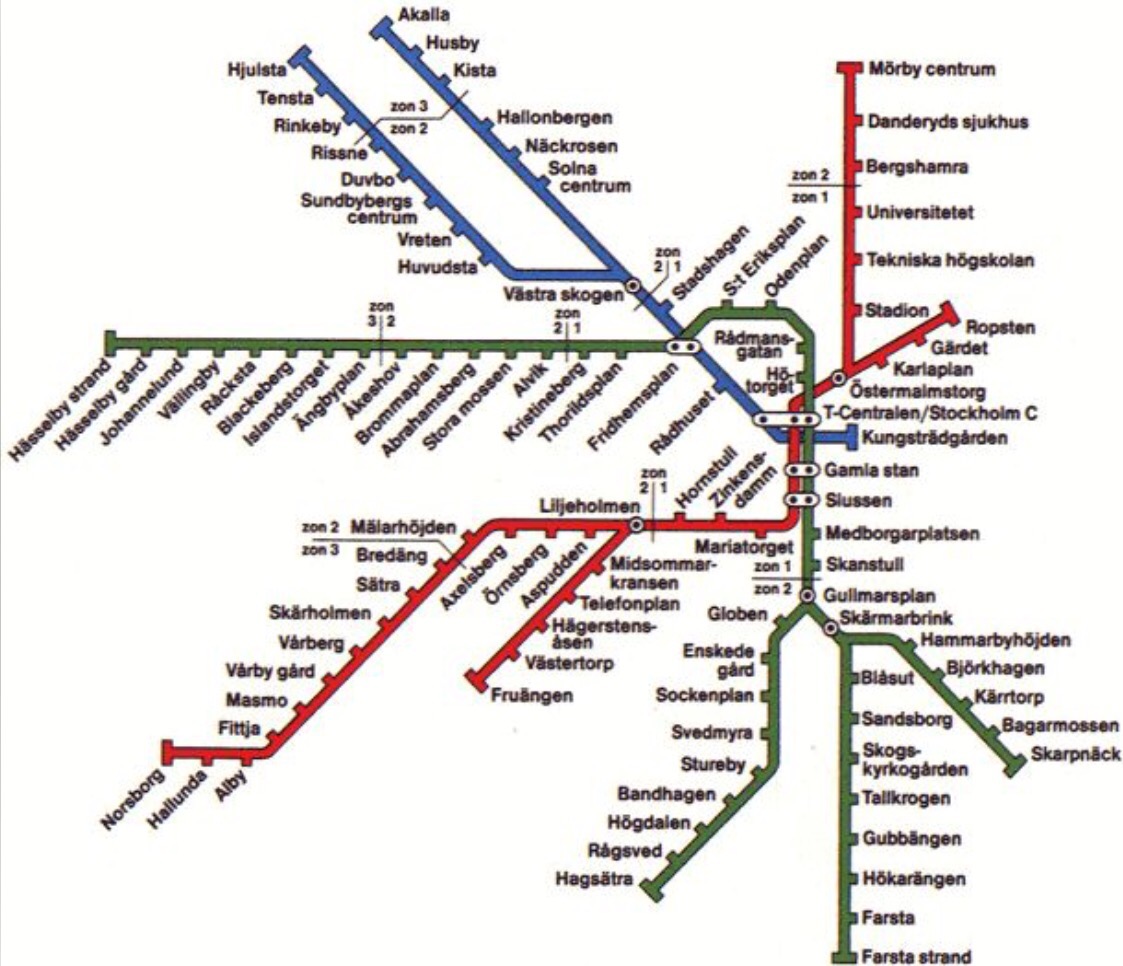 Since the mid-1980s, the Stockholm metro has also been seriously affected by non authorized graffity.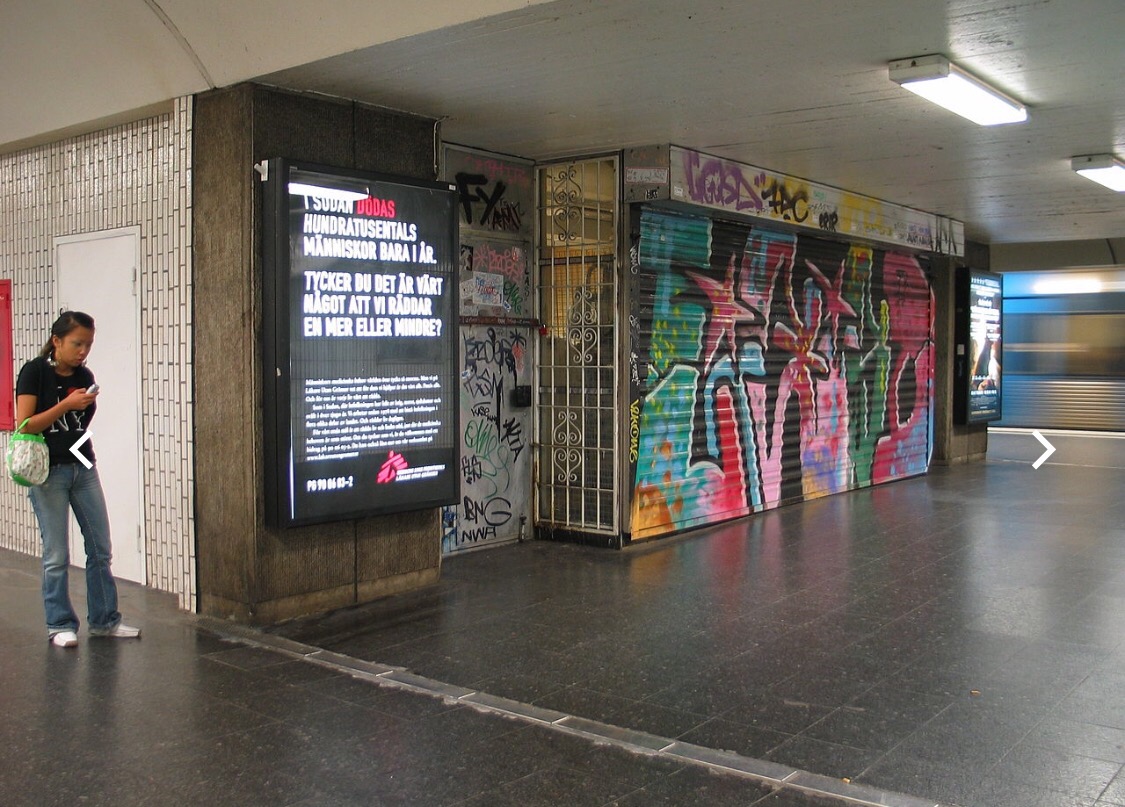 The Kungsträdgården subway station looks like an archaeological excavation, with the remains of the old Stockholm Makalös palace. At Östermalmstorg the artist Siri Derkert highlights women's rights and peace and environmental issues.
The stations below are definately worth an extra trip:
Blue line: Kungsträdgården, T-centralen, Rådhuset, Solna Centrum & Tensta
Green line: Hötorget, Thorildsplan & Bagarmossen
Red line: Tekniska Högskolan & Stadion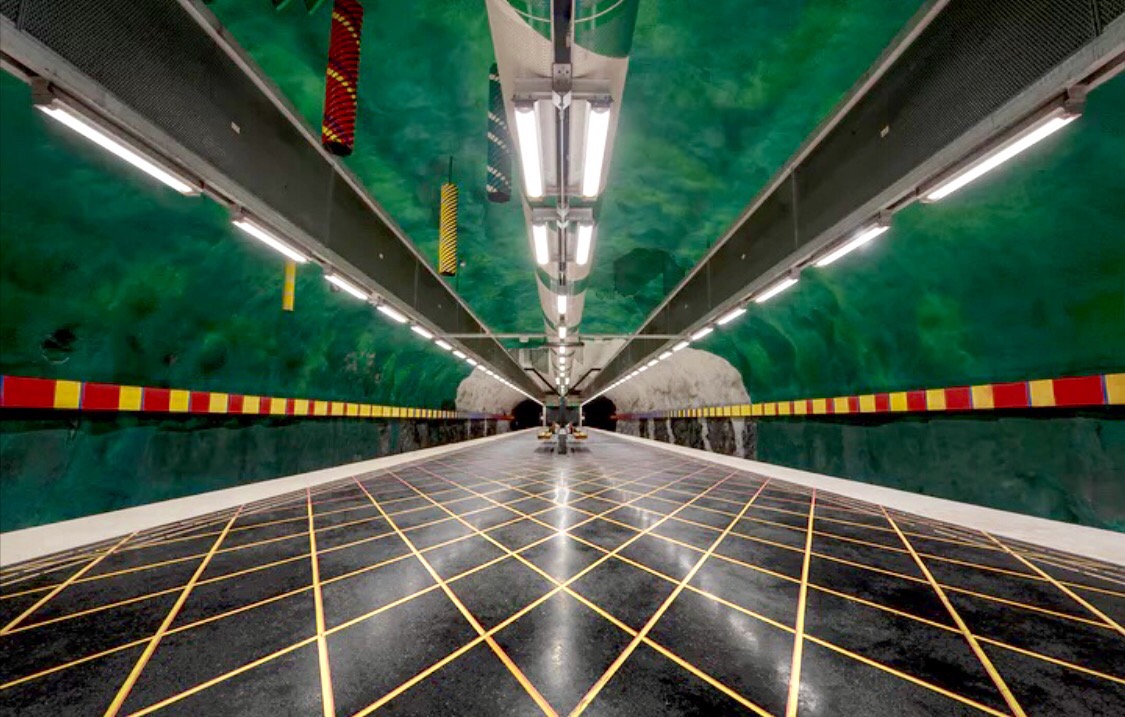 There are three colored main lines that form seven actual routes.
So – buy a ticket and go!