Sweden is one of the most successful countries in my sport Olympic Team Handball ever, winning five World Championships and numerous other titles. However we haven't won a big title since 2002. For a period of time our national team has been good, but not good enough. Especially on 9 meters. Our 6 meters players (left, right and pivot) have been world class all along. Also the goal keepers have had a very high international standard. Modern handball is dominated by strong 9 meter players.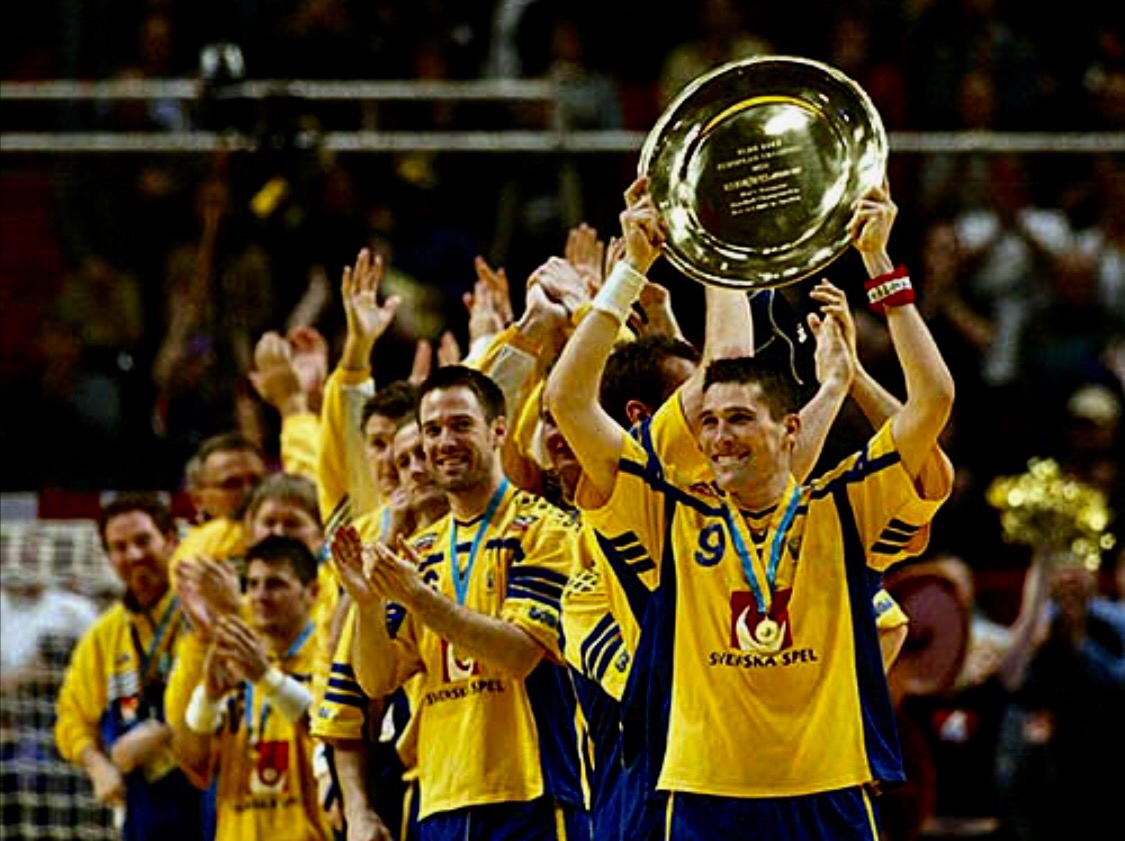 France, has dominated handball the last decade through a strong nine meter lineup.
Yesterday a new, young Swedish national team under a new coach crushed Montenegro in a qualifying game, 36-21. It was one game, but still we saw the future.
Sweden played with Flensburg playmaker, Jim Gottfridsson (24), Kiel sharpshootet Lukas Nilsson (19) – who recently scored 11 goals against PSG in Champions League – and the new supertalent Simon Jeppsson (21).

Jeppson, a 202 cm, leftback 9 meter player is one of the most talented hard-shooters I have seen. While Lukas Nilsson could be our biggest talent ever. In combinatiln with intelligent Gottfridsson this will become a line-up that will bring medals to Sweden over the next decade. No doubt.
Now we only need another right wing back 9 player of world class also and then we will go for gold again.