Yesterday France beat World Champions Germany 2-0 in the semifinal. It was the best game of the EuroCup2016 so far.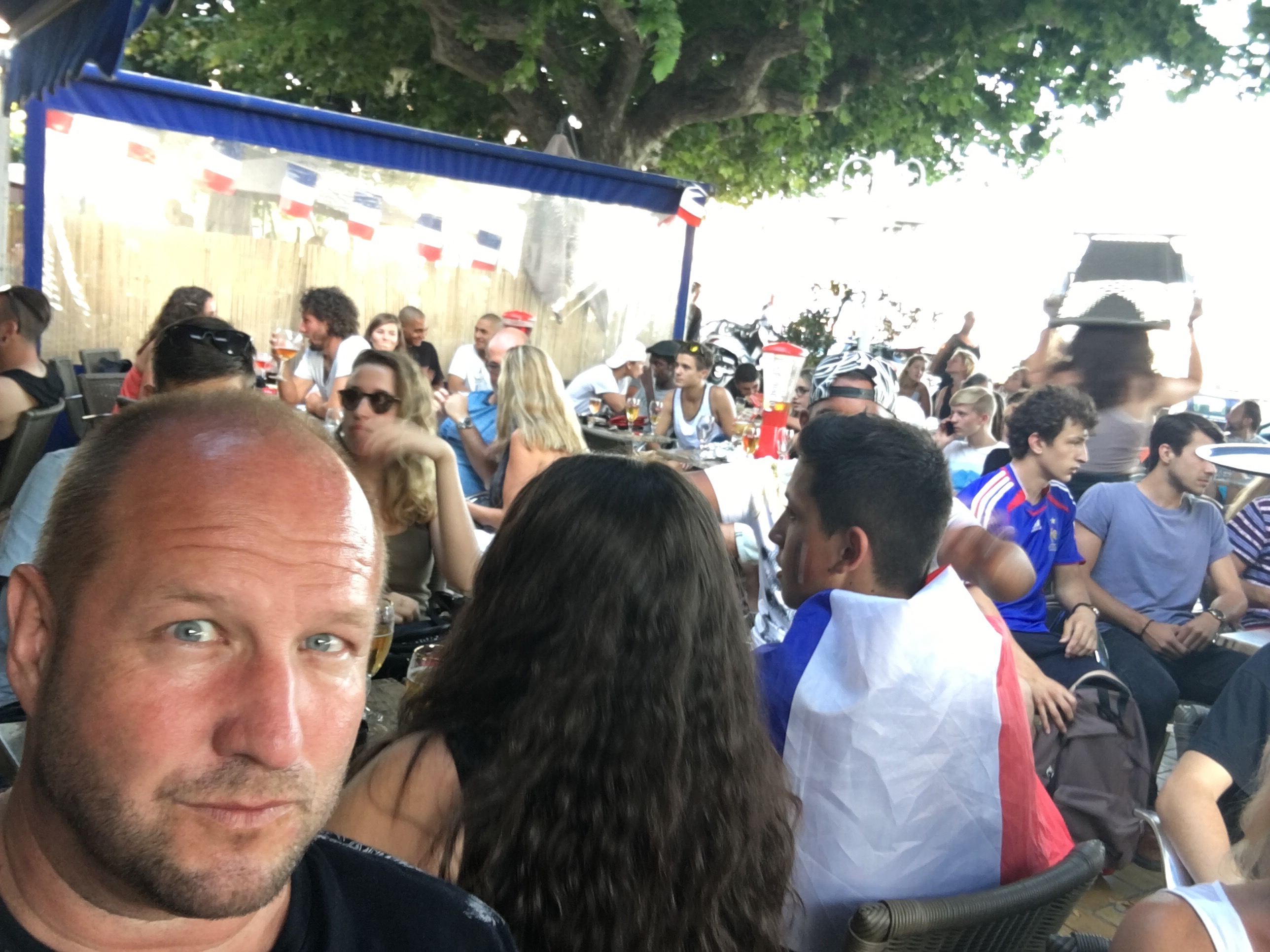 Watching the game at our local sportsbar, BlueBar in beautiful Saont Raphael
I had the fortune of watching the game with French friends in Saint Raphael just a few miles away from the impressive dtadium in Marseille where the semifinal was played.
Let's say that the air was vibrating with expectations that during the game transformed into hope, proudness and pure joy. There was not a single car not bumping the horn in the entire city last night after the game.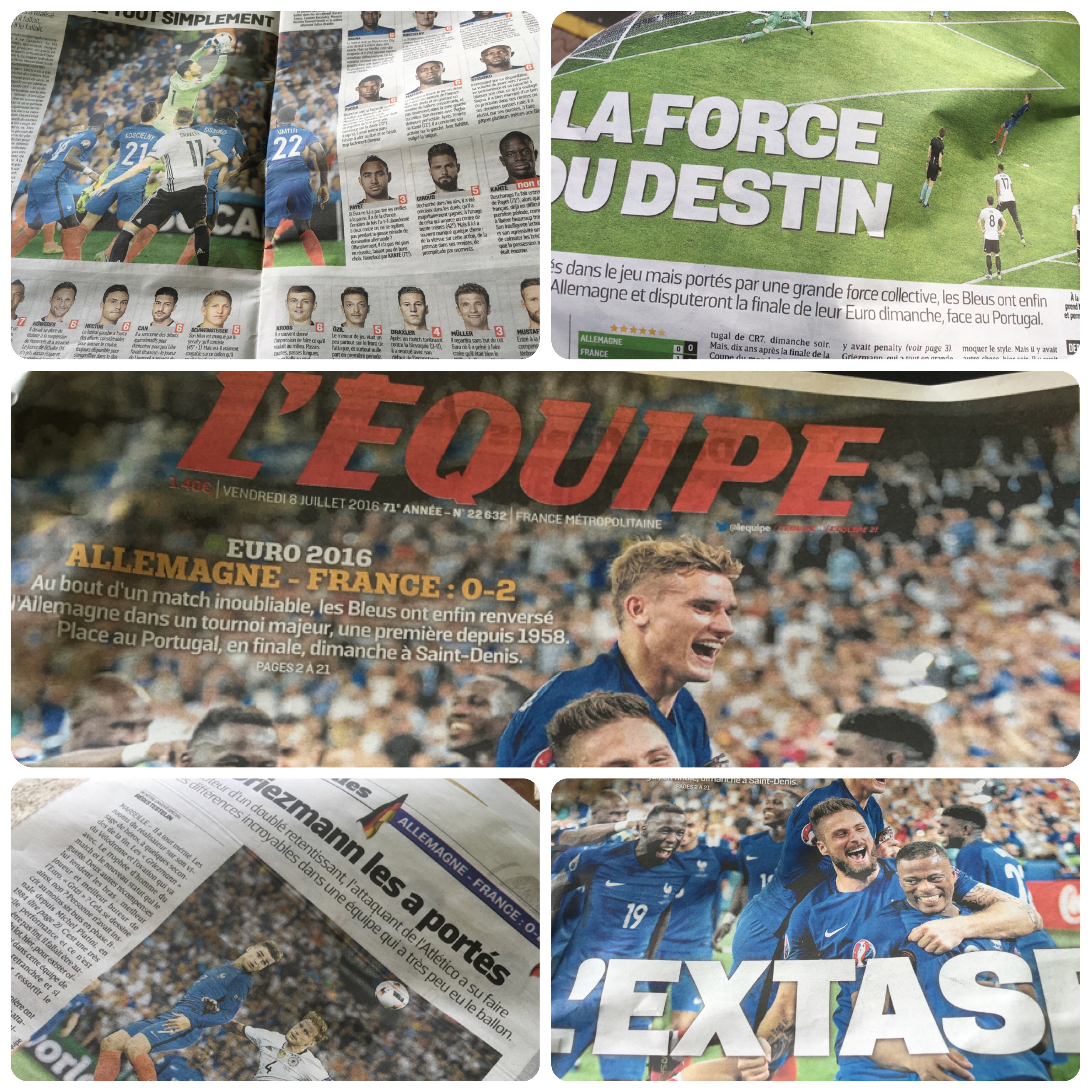 French #1 daily sportpaper L'Equipe goes bananas today, 'Extas' & 'The force of destiny'
As the French manager, Didier Dechamps said after the match: 'We beat the best team in the world, the world champions'.
Now we will have a great final on Sunday when hosts France play Portugal with the mighty CR7, Christiano Ronaldo. Will the young players of France ä namely, Griezmann, Pogba, Payet and Untiti once again be able to do an almost perfect patctocal game against a strong Portugal?