Greg Hands, Minister of State for Trade Policy, DIT – UK, will be key note speaking at AICE2021!
Greg is one of the best speakers on trade matters around!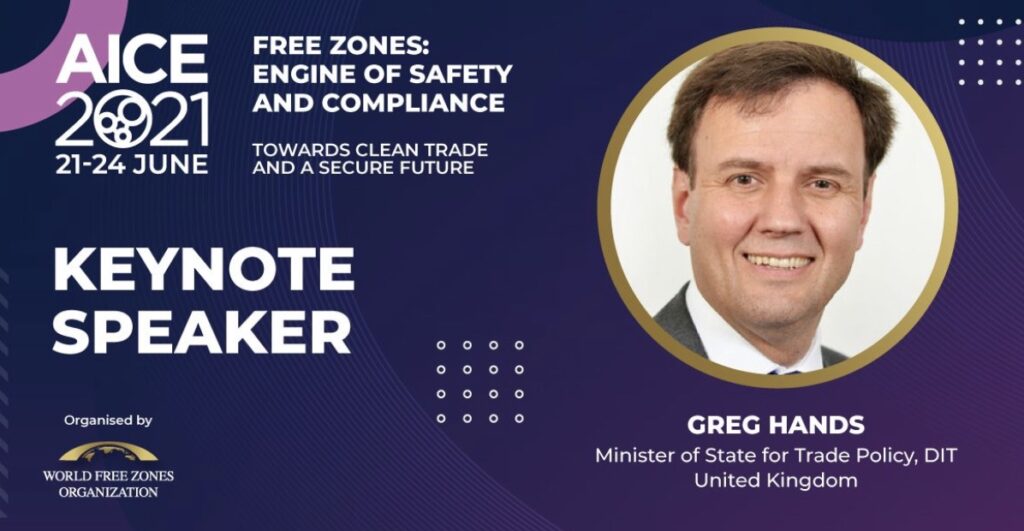 The World FZO is hosting the 7th edition of the Annual International Conference & Exhibition (AICE) 2021 from 21st to 24th June 2021,
AICE2021 has as central theme: Free Zones: Engine of Safety and Compliance – Towards Clean Trade and Secure Future.
Find out more and register NOW – https://lnkd.in/d7QjDxG