Yesterday Alexendre Lacazette took a new place in my heart when he took the knee in front of Slavia Prague, staring right at the Slavia players before scoring twice in Arsenal's 4-0 Europa League win.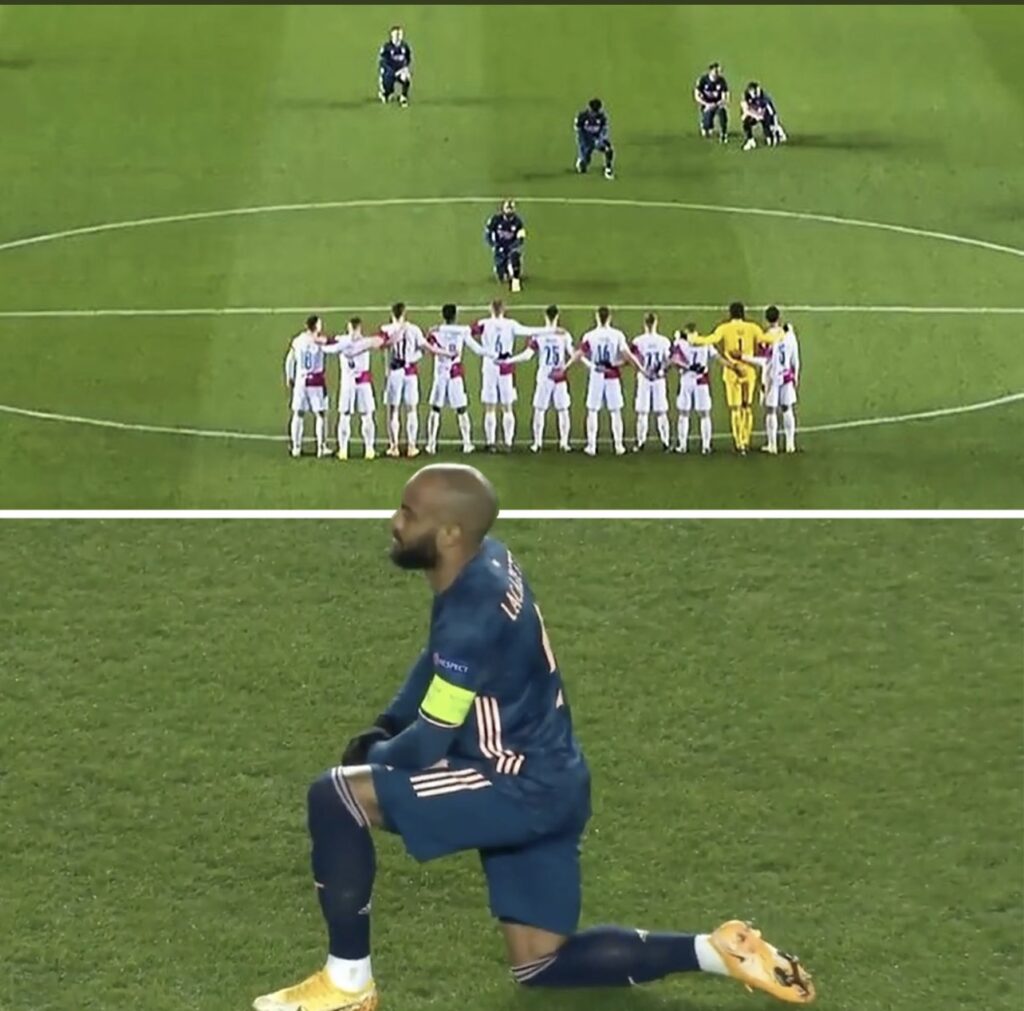 Slavia had defender Kúdela banned for 9 games under UEFA after racially abusing a Rangers player in the previous round.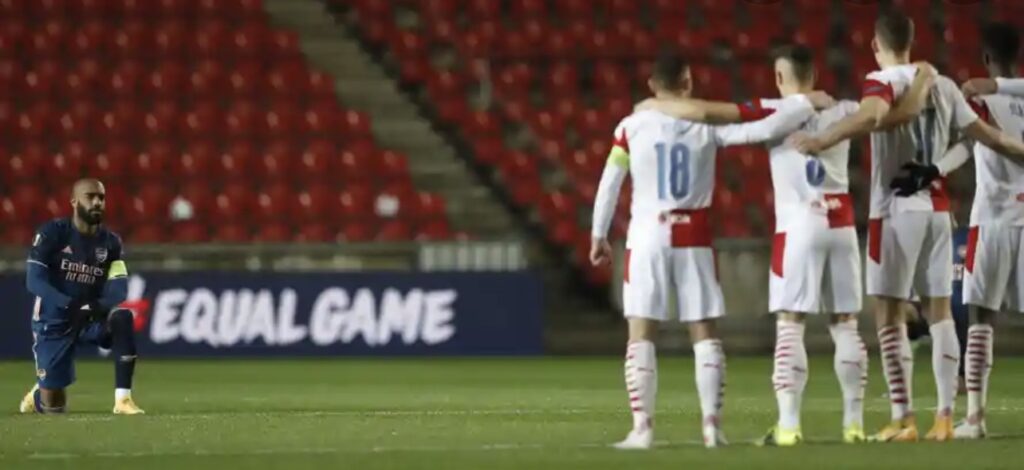 This manifestation by Arsenal Captain ALexeNdre Lacazette was truly utstanding. Yesterday he became a hero.
We got to eliminate racism from football once and for all.