BBC writes today that trade between the UK and EU partially recovered in February, after a steep drop in January following Brexit.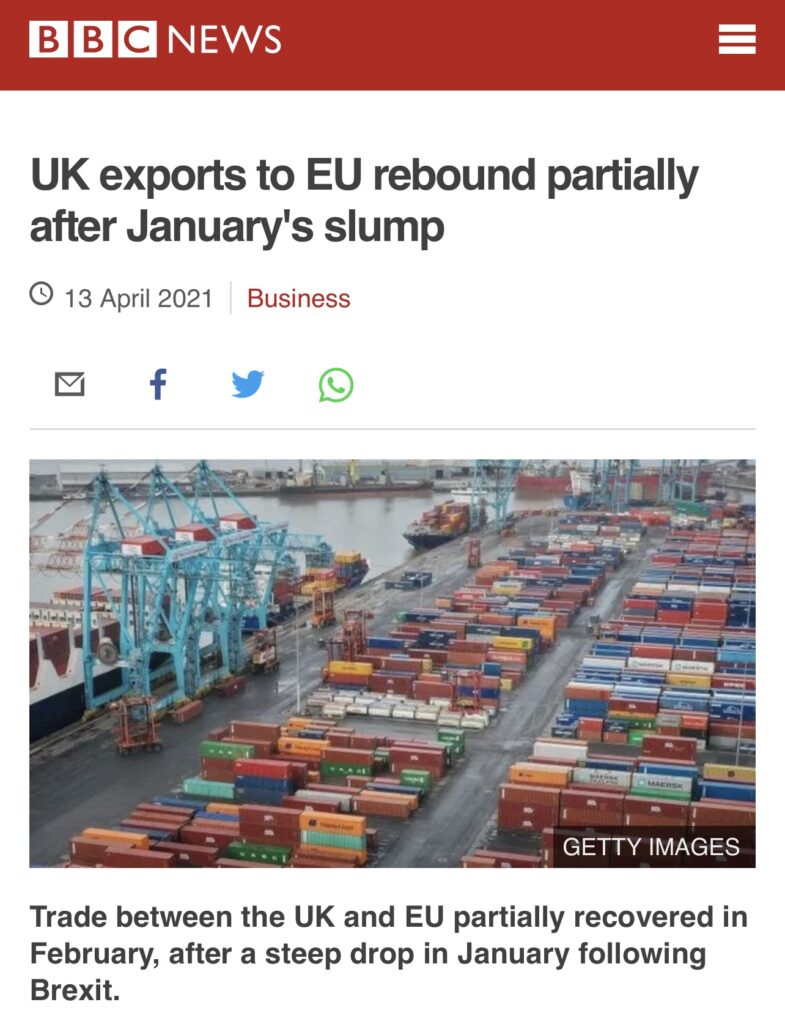 Official figures show exports to the EU jumped by 46.6% following January's 42% slump when firms struggled with new trade rules.
However, the Office for National Statistics said exports were still below last year's levels and imports from the EU had seen a weaker recovery.
Other figures from the ONS showed the UK economy grew by 0.4% in February.
The UK's statistics body said the economy was still 7.8% smaller than a year earlier, before the impact of the pandemic.
Covid restrictions remained in place to varying degrees across all four nations of the UK during January and February.
"The economy showed some improvement in February after the large falls seen at the start of the year but remains around 8% below its pre-pandemic level," an ONS spokesperson said.
"Exports to the EU recovered significantly from their January fall, though still remain below 2020 levels. However, imports from the EU are yet to significantly rebound, with a number of issues hampering trade."
UK imports from the EU rose by 7.3% in February, after dropping 29.7% the month before.
The ONS said it was too early to make any conclusions about the impact of the new trading arrangements with Europe .
You can read the article here: UK exports to EU rebound partially after January's slump
Source: BBC