Today I did a MasterClass lecture about "The Universe of AEO" on the Brazil Trade Compliance Officer (TCO) certification programme.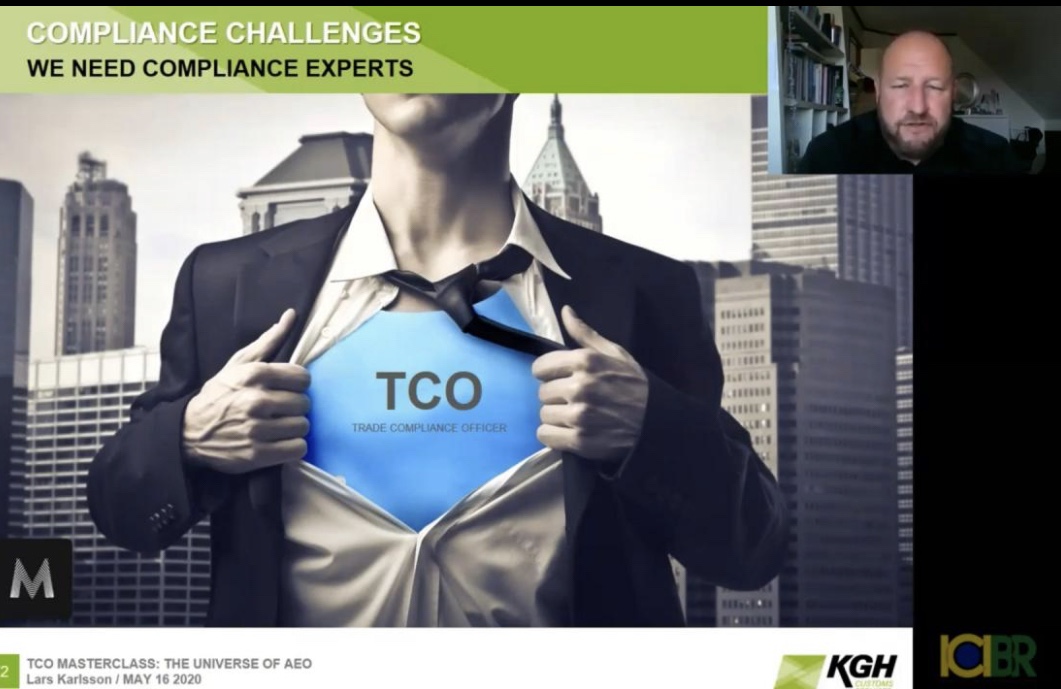 The module 3 is about AEO. The lecture naturally online this time due to the Covid-19 situation.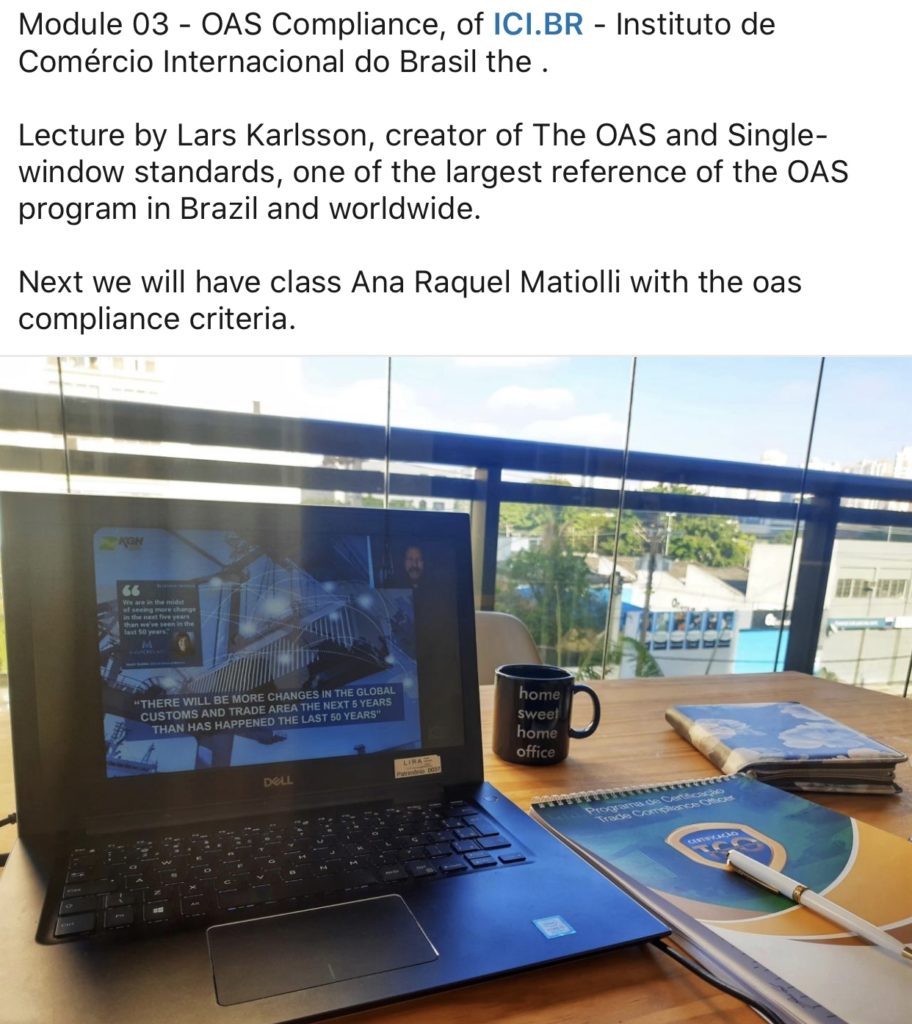 Great to be a part of this world class programme. I have been a guest professor since the start of the programme in 2017.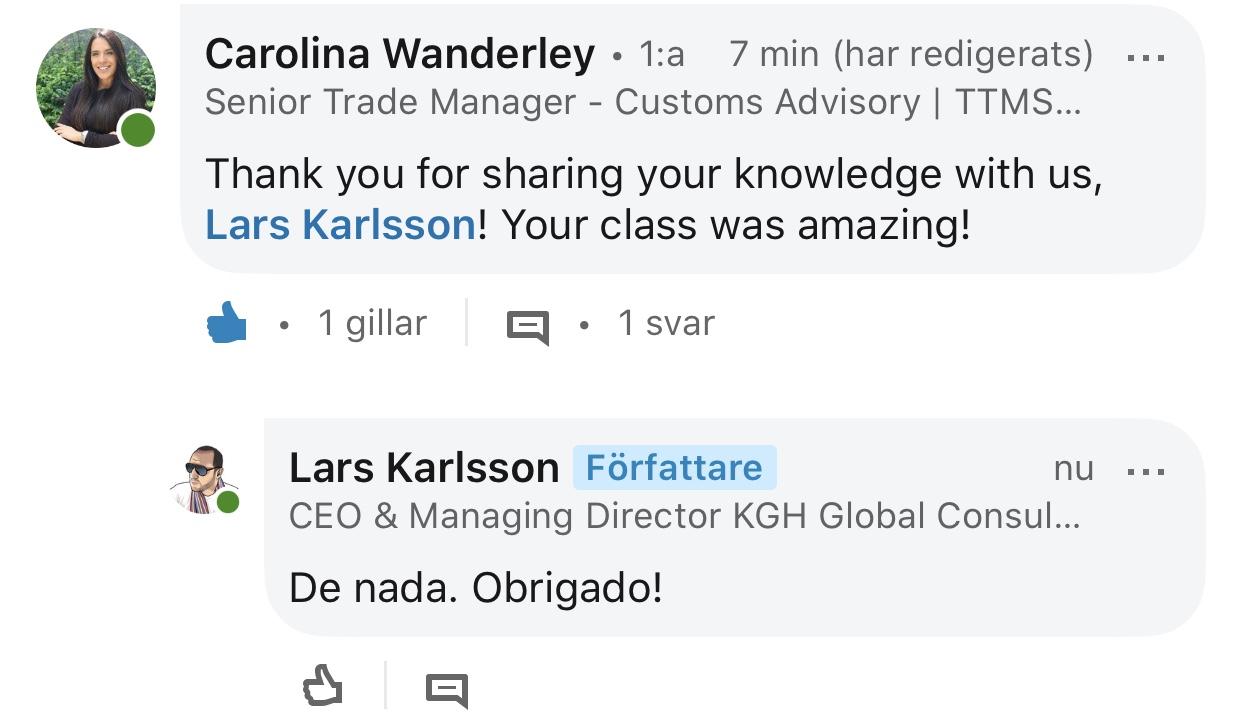 We in KGH support the TCO since there is a need for more customs experts and compliance champions worldwide.