A new Tory initiative to improve border security was launched today.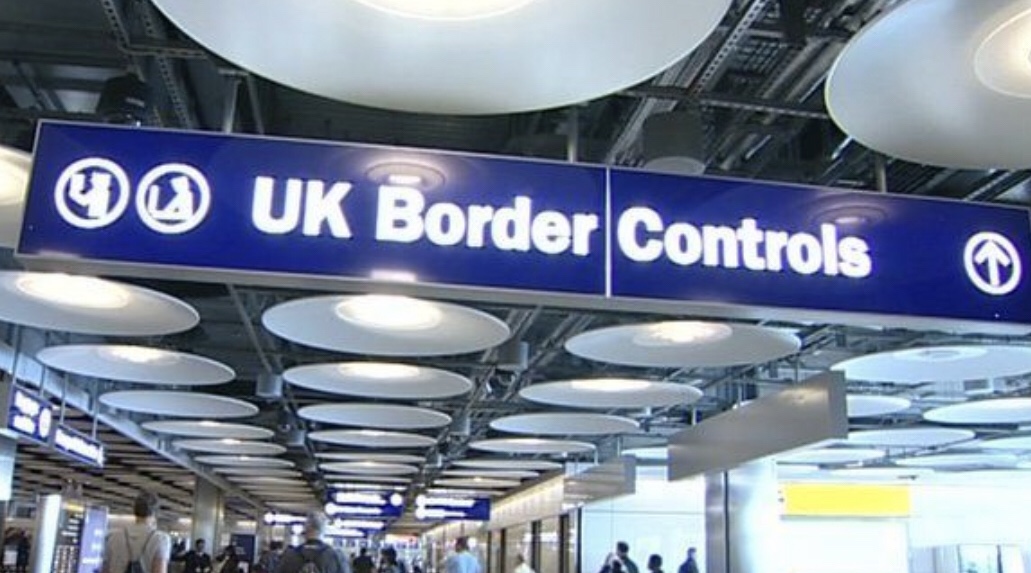 The Conservatives are publishing plans to improve the UK's border security after Brexit.
If the party wins the general election, it says it will introduce automated exit and entrance checks. It would also make it harder for people with serious criminal convictions to enter the UK from EU countries.
Labour says the UK would no longer have access to EU databases or the European Arrest Warrant, undermining the fight against terror and organised crime.
Announcing the Conservatives' plan, Home Secretary Priti Patel said: "When people voted to leave in 2016, they were voting to take back control of our borders. "After Brexit we will introduce an Australian-style points based immigration system and take steps to strengthen our border and improve the security of the UK."
The party says introducing automated entry and exit checks and a requirement for biometric passports will enable to the government to "know who and how many people are in the country, and to identify individuals who have breached the terms of their visa and restrict illegal immigration".
Visitors to the UK from the European Union and the Commonwealth will have to comply with a US-style electronic visa system after Brexit.
The plans for a new Electronic Travel Authorisation system (ETA) will make it easier for border guards to screen arrivals and block threats from entering the UK, the Tories say.
It is part of a five-strong plan to secure the borders after Brexit and will be launched by Ms Patel and Boris Johnson, the Prime Minister, at a border post today.
Other measures include plans to count visitors into and out of the UK and to stop migrants using EU identity cards instead of the more secure passports.
New powers will also be brought in to stop EU criminals at the border once the UK has left the EU and ended free movement of people. The renewed focus on immigration comes amid alarm in the Tory party about a tightening in Mr Johnson's lead in the polls.
Controlling immigration is seen as one of the areas where the Tories are strongest over Labour.
Source: BBC and Telegraph