When Dustin Yellin was eight years old, he buried a dollar bill, a pen and a fork inside a box, with the specific idea that aliens might find it in the future. It's unclear what he hoped might happen then or, indeed, what happened to the box, but it did start Yellin on an artistic journey of discovery in which he still merrily makes boxes. It's just that these days some of them are very, very big. Take a spin through the work and mind of a singular and special artist.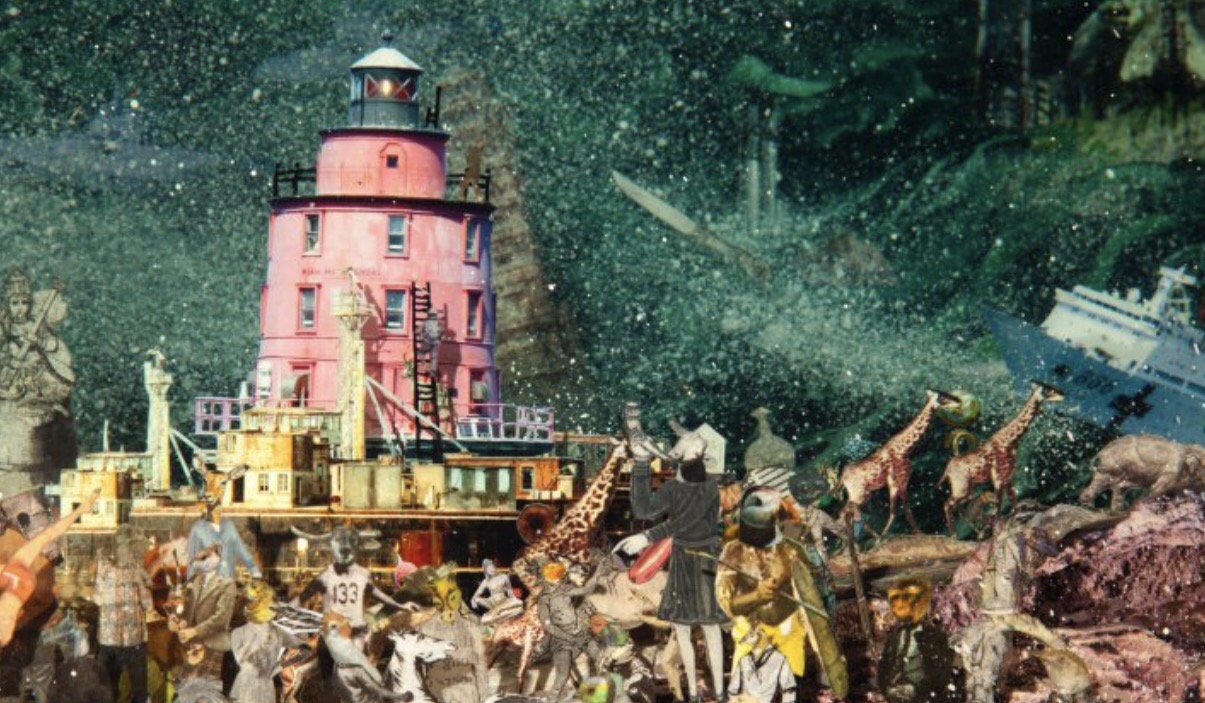 On a trip to Hawaii, Yellin made a collage for his mother by ripping up a dictionary and turning it into what he calls "a sort of Agnes Martin grid." He poured resin on the canvas … and then a bee got stuck in it. Yellin's mom? Allergic to bees. "So I poured more resin on the canvas, thinking I could hide it or something," he says. "Instead the opposite thing happened; it created a magnification on the dictionary text."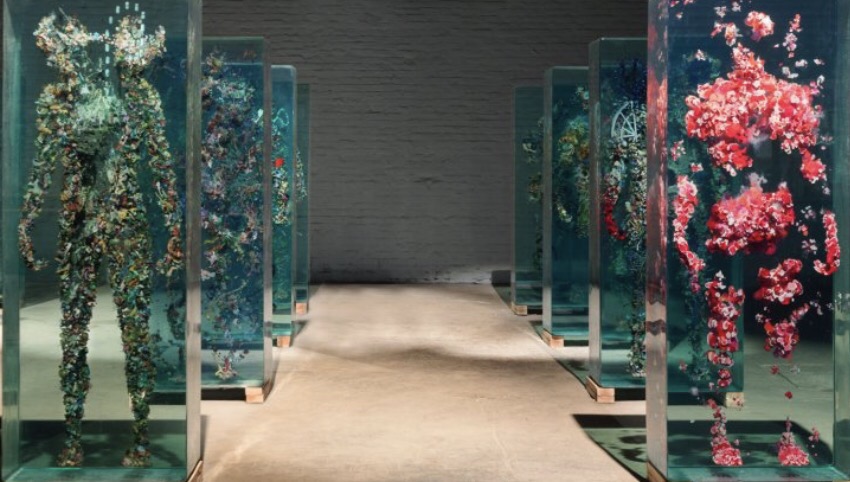 For Yellin, this bee blip was the beginning of a brand-new artistic journey as he began to experiment with resin as a material. "I invented my own taxonomy of invented specimens," he says. "First botanical, then I made some weird insects and creatures. It was really fun; I was just drawing on the layers of resin."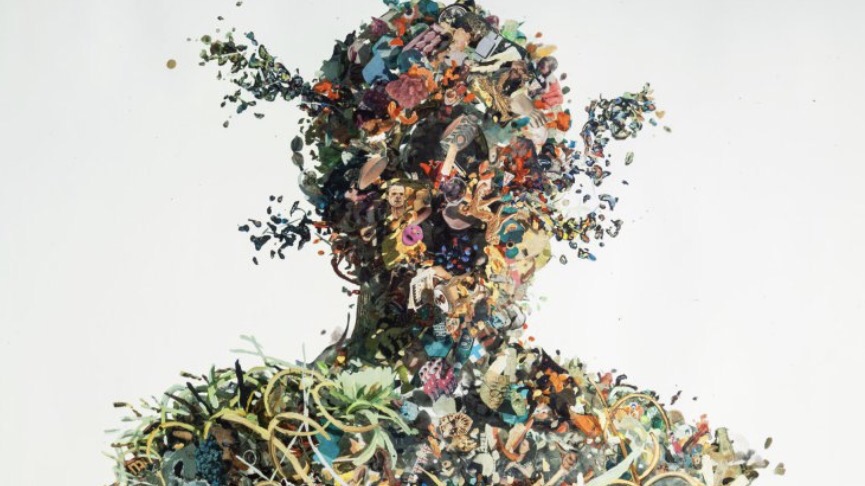 Each sculpture is made from ripped-up media: encyclopedias, dictionaries, magazines and so on. "Each one acts as an archive in the shape of human," says Yellin.
Don't miss the art of Yellin. A unique artist.