Today it is exactly one year since I did my last international business journey abroad, after decades with weekly business travel.
Days add to days in the new working normal in a pandemic world. Back-to-back online video meetings are followed by more online video meetings.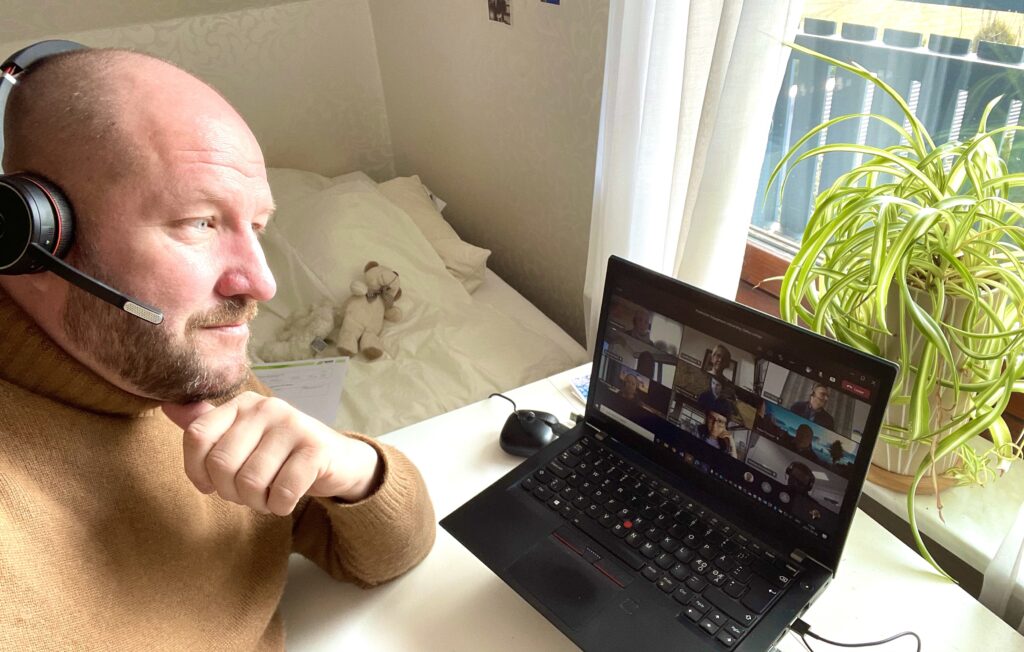 Will this continue also in the Covid-19 post-vaccine world?
I believe we will see a blended new reality. The best blend between digital and physical meetings. The necessary physical meetings and business travel will decrease, but will pick-up fast for some types of meetings. In addition networking and physical meetings will always be needed. There is something anout meeting people.
The online experience we had last year will certianly make digital meetings a continued normal daily part of our business life.
And there are many upsides in our more digital future, both in releation to efficiency and costs.
I have never done more conference speeches, panels debates and presentations than last year. From normally 25-30 per year to almost 100 in 2020.
One thing is sure, the future – after the pandemic – will be different. Change is good.
Personally I am looking forward to meet clients and colleagues in real life again soon. Like most of us. The roll-out of vaccine programmes brings hope. There is light in the tunnel.