A ship's electrician from Montenegro became the third member of an international cargo vessel's crew to admit playing a role in the smuggling of a record-breaking 20-ton cocaine haul seized by federal authorities at the Port of Philadelphia last year.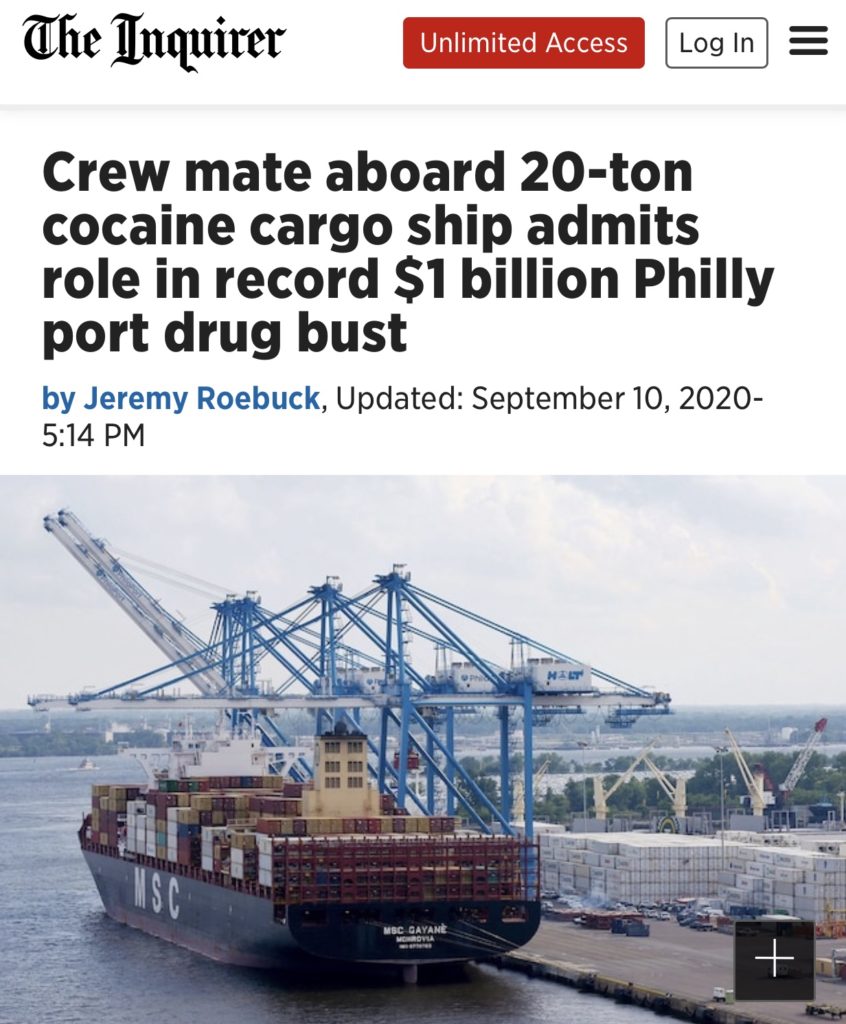 Aleksandar Kavaja, 27, pleaded guilty to narcotics conspiracy charges Thursday and told a federal judge he and three other crew mates aboard the MSC Gayane were recruited by drug smugglers in their native country before the ship set out on its journey.
His guilty plea is the latest sign of progress in an international investigation into one of the largest cocaine busts in U.S. history. Since the June 17, 2019, discovery, the probe has spanned from the Packer Avenue Marine Terminal in South Philadelphia to southern Europe and South and Central America.
To read the entire article, click here: Crew mate aboard 20-ton cocaine cargo ship admits role in record $1 billion Philly port drug bust
Source: TheInquirer