World Economic Forum's (WEF) Global Enabling Trade Report provides us with a timely opportunity to assess how good at trade China actually is.
The Global Enabling Trade Report measures 136 countries on their capacity to facilitate the flow of goods over borders and to their destination. This is a much broader measurement than simply assessing tariffs and relative openness to imports and exports, as it takes into account things like the efficiency of border administration, infrastructure, transport services, use of technology and the wider operating environment. This is important because businesses in too many parts of the world still find it too hard to generate revenue and growth as a result of unnecessary delays and barriers.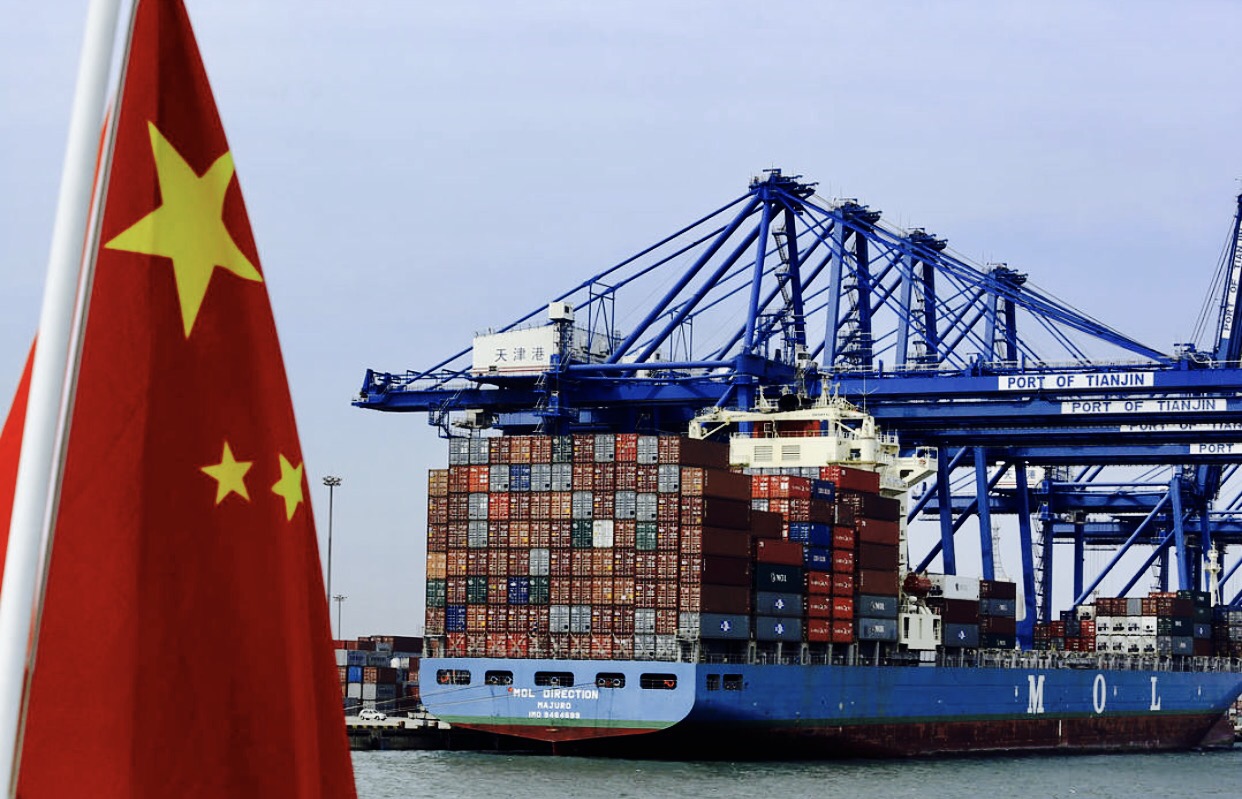 With the Enabling Trade Index published every two years, here are some of the key takeaways that we learn about China's record at enabling trade in 2016:
1. China ranks 61 in the WEF Enabling Trade Index.
This is a slight improvement on 2014 when it ranked 63. At this measurement, WEF states that the country performs well in comparison with other large emerging markets. For example, it is the only one among the world's 10 most populous countries to feature in the top half of the index. However, it still ranks some way behind the best nations in East Asia and the Pacific – Singapore (first), Hong Kong (third) and Japan (16th) – as well as the United States, which this year holds still at 22nd.
2. China's infrastructure is a great asset.
Of the seven pillars we measure, the country performs best in our transport infrastructure category, where it ranks 12th globally. This is important given the major investments the country has made in this area. It invests more than the US and Europe combined. By comparison, infrastructure spending in many G20 markets is currently declining. The focus for China now must be to ensure that similar investments remain targeted, generating value alongside wider economic stimulus.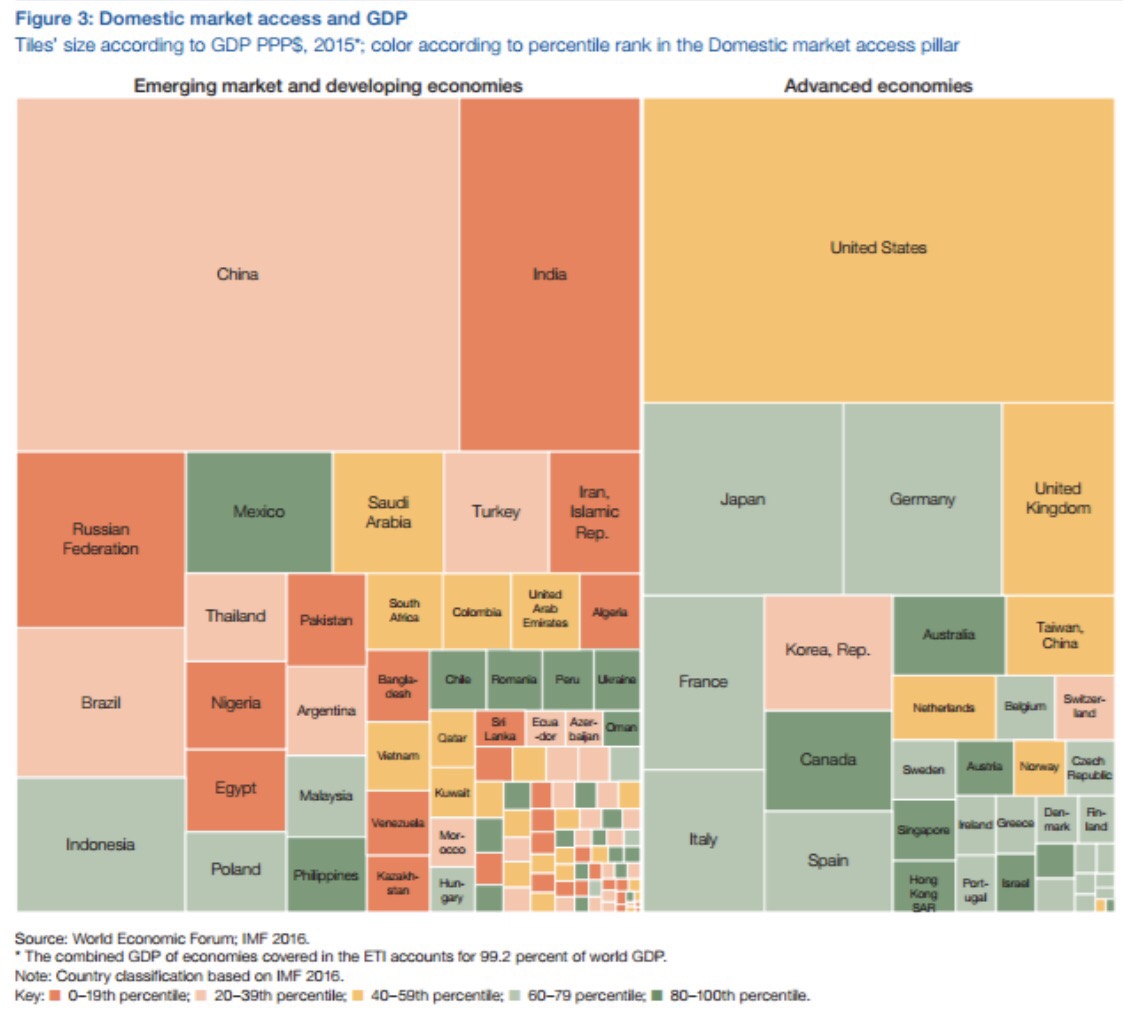 3. China remains relatively closed to exports from other countries.
From the above table, WEF says that China, which is the largest economy according to purchasing power parity, has some way to go before it can rank among the world's most open economies. According to the WEF index, with average applied tariffs of 11.1%, the country ranks 121st out of 136 countries for domestic market access. There are signs that this is changing, with the country committing to open up duty free and quota-free access to its markets for least developed countries. This, of course, in turn helps China's own economic development, as lower-priced inputs for its manufacturing sector for commodity-exporting countries help enhance its own competitiveness. At the same time, it should also be mentioned that Chinese goods exports also face relatively high tariffs, at around 4.5% of the value of the goods sold.
Source: World Economic Forum