In Cancun we listened to a great presentation about AEO Brazil done by Jose Carlos Araujo, the Coordinator and operstional manager of Customs (COANA) at the 3rd WCO Global AEO Conference. AEO Brazil is a very modern and interesting AEO programme of world class that has been developed in a comorehenisive and solid way. My friend Jose Carlos did an excellent job introducing AEO Brazil and Receita Federal as a world leader in front of the entire Customs world. I was extremely proud. This is a programme showing that emerging economies can take the lead on new advanced models.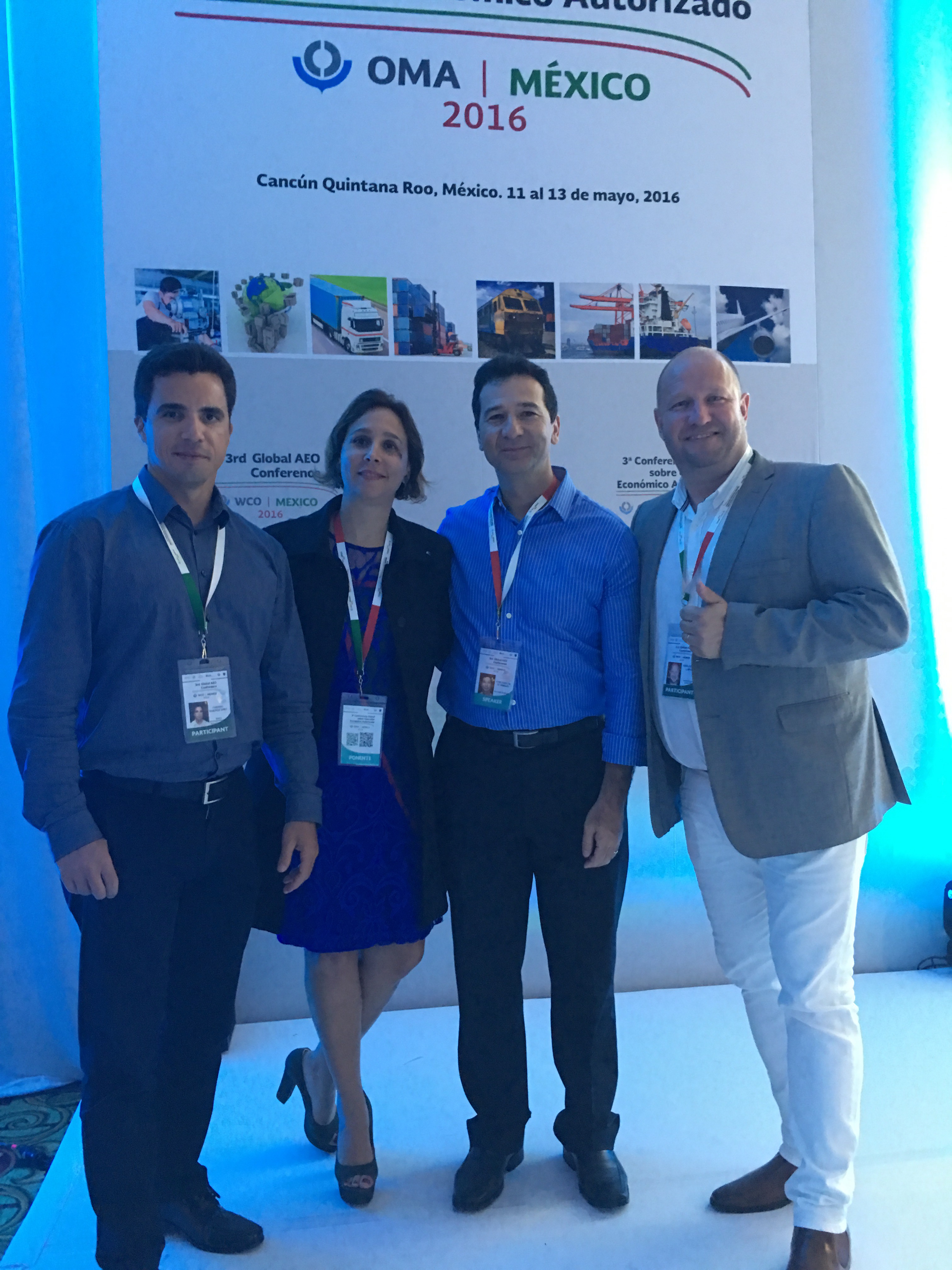 Here I am on stage in Cancun with the Key Persons leading AEO Brazil, namely Jose-Carlos Araujo, the AEO programme Manager Virginia Medeiros and the Head of the National AEO Center in Brazil, Fabiano Deniz.
I urge all to see what Brazil Customs and the Federal Revnue Authority (Receita Federal) is doing. Visit Receita Federal and Brazil, a wonderful country in so many ways. I love it.
The introduction of AEO Brazil comes in a very timely period for Brazil, while having political turbolence and economic challenges, the leadership of Receita Federal has been extremely strong, dedicated and commited to implementing this new programme in Brazil, for the greater good of the country and global trade.
The programme has been developed in close cooperation with the private sector through Allianca Procomex. There has also been continued support from the Federation on Brazilian Industry (CNI). The model used By Procomex is unique and should be interesting for many other countries.