BBC News writes that the EU says it expects to receive a UK "road map" on implementing the Northern Ireland Protocol in the coming days.
It follows a meeting of senior officials who are overseeing the Northern Ireland deal.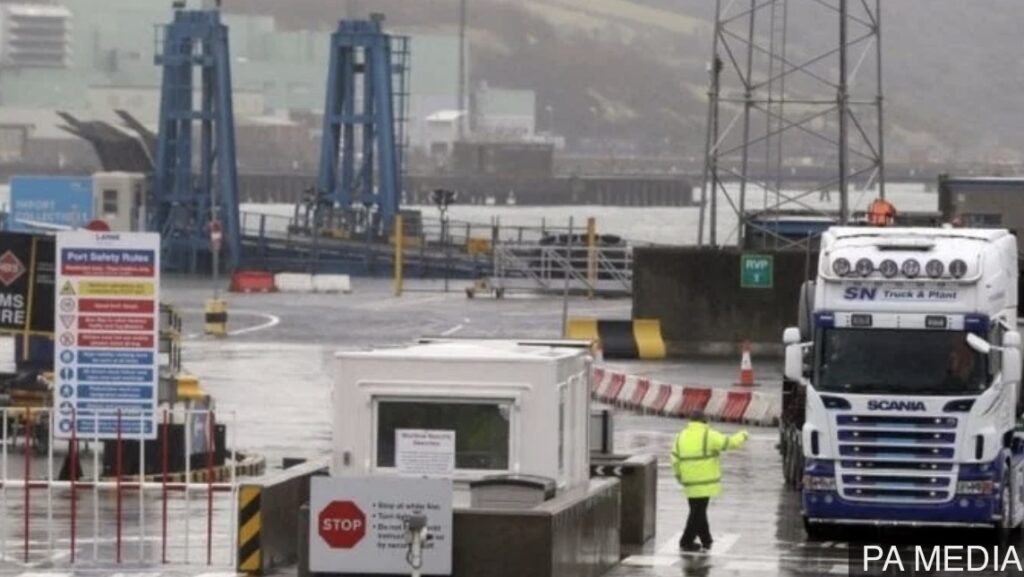 A UK government statement does not mention a roadmap, instead referring to an "agreed work programme".
Friday's meeting is the first since the EU started legal action after the UK changed how the protocol was being implemented.
Both sides said the meeting of the "specialised committee" took place in a "constructive atmosphere" and that contacts would continue next week.
The UK government said it had made clear that continued progress would "require action from the EU as well as the UK".
The EU again said many of the sea border issues could be solved if the UK was prepared to strike an agri-food deal which would involve following EU rules. Such a move has been ruled out by Lord Frost, the UK's Brexit Minister.
Source: BBC News