The Wall Street Journal writes that, winter storms and crammed ports in the U.S. add to disruptions of production and supplies during the pandemic.
WSJ says, "Everywhere You Look, the Global Supply Chain Is a Mess". I don't agree on all, but there are some interesting points here.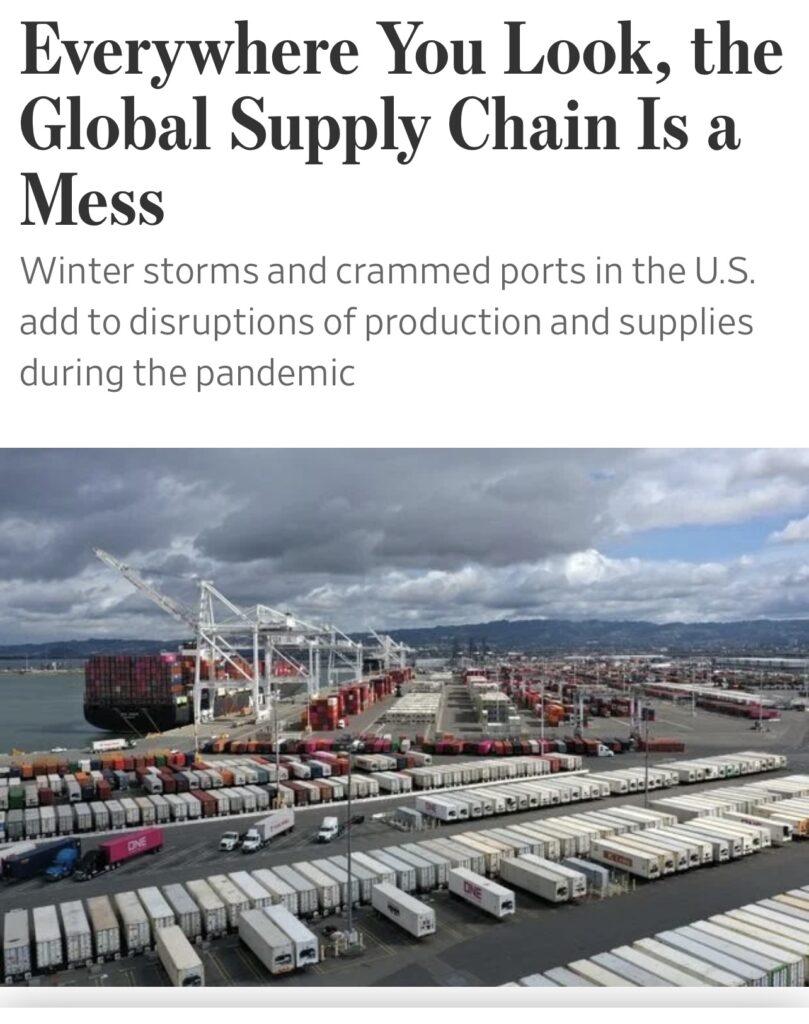 Supply chain woes mounted world-wide for makers of everything from cars and clothing to home siding and medical needle containers, as the extreme Texas weather and port backlogs compounded problems for manufacturers already beset by pandemic disruptions.
Toyota Motor Corp., Honda Motor Co. and Samsung Electronics Co. were the latest multinational companies to chime in about setbacks, with the two auto makers saying Wednesday they would halt production at plants in North America. Toyota cited a shortage of petrochemicals, manufacturing…
To read the article, click here: Everywhere You Look, the Global Supply Chain Is a Mess
Source: WSJ