EU and UK negotiators have agreed 80 per cent of a deal and are gunning for a breakthrough on a post-Brexit security pact next week.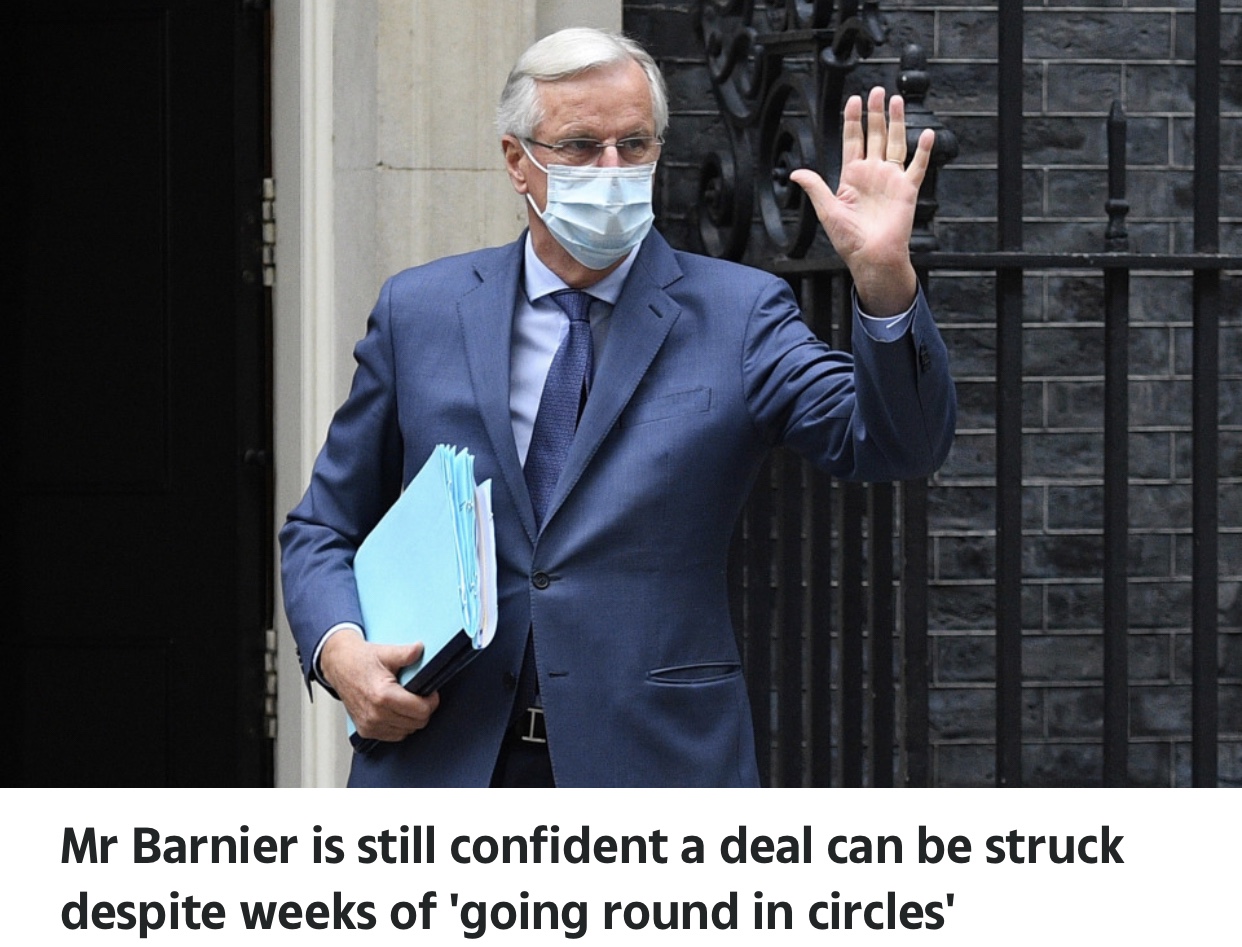 There will be a full slate of talks in London with a heavy focus on police cooperation where the two sides are "closest" to a breakthrough.
EU diplomats said the sides share a "common ambition" to keep close ties on tackling crime and sharing information about suspects.
Mr Barnier is still confident a deal can be struck despite weeks of "going round in circles".
Negotiators believe the deadlock on trade can be cracked wide open if a compromise is found on state aid rules.
An EU diplomat told The Sun: "A lot has been done at a technical level. A second EU diplomat said: "A deal is not that far, it's not impossible".
Source: TheSun