Cities across Australia, the US, and Spain topped the latest ranking for best cities to live in the world. Right now, when writing this I am in the #3 ranked world city of Madrid.
However not all of my own favourite cities makes the top 17 list. On the other hanaf I have mainly visited hhese cotied and not primarily lived there (with some exceptions).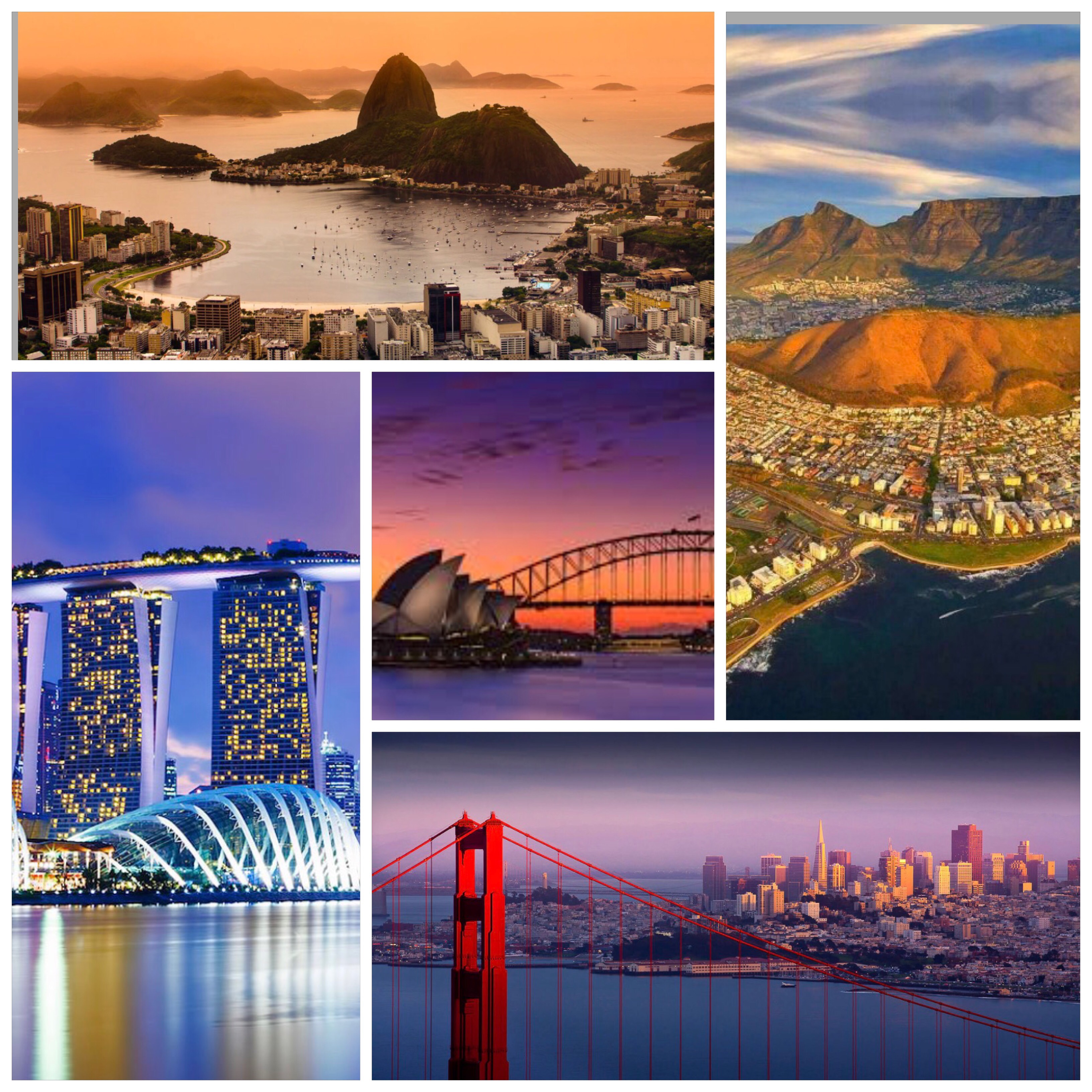 These are my favourite cities:
– Sydney
– Singapore
– San Francisco
– Cape Town
– Rio de Janeiro
(- Bonus: Stockholm)
This is the ranking by networking service InterNations that surveyed 14,000 people for its third annual InterNations Expat Insider 2016 survey — in what has been tipped as "one of the most extensive studies ever conducted to explore the general living situation of expatriates."
The survey asked expats to rate several elements to their living experiences, such as career prospects, quality of life, attitude of the local population, working hours, and even weather.
We took a look at the top 17 cities that made the list:
17. New York, US —The city may have a high cost of living but it also is known for the strong career prospects and availability of leisure activities.
16. Zurich, Switzerland —The Swiss city regularly features across many different indexes, including this one, for being a destination with one of the best quality of life in the world.
15. Berlin, Germany —The capital city is not only a hub for jobs but it is known for decent housing and a variety of leisure activities, as well as a good place to bring up children.
14. Geneva, Switzerland —The city is renowned for its prime location for some of the world's richest people. It offers great job prospects as well as a high standard of living. Situated near Mont Blanc, it also scored highly with expats for leisure activities.
13. Frankfurt, Germany —The city, which is a hub for jobs for expats, scored highly with ease of settling in.
12. Basel, Switzerland —The city may be very small and quiet but it borders France and Germany, offering easy transport links for work. As a bonus, expats enjoy the breathtaking scenery and high quality of living.
11. Barcelona, Spain —The city is Spain's cosmopolitan capital and regularly hits near the top spots for best cities to live in the world for its solid job prospects and the bustling leisure and social activities, including the beach.
10. Toronto, Canada —The most populated city in Canada ranks highly with expats who rate the city highly for friendly attitudes and ease of settling in.
9. Mexico City, Mexico —The densely populated capital of Mexico rated highly with expats due to the weather and how salaries can stretch very far there.
8. Sydney, Australia —Sydney is one of Australia's largest cities and is a hub for commerce, jobs, as well as the most spectacular sites and leisure activities in the country — all a big hit with expats.
7. Munich, Germany —Famous for its annual beer festival, Munich scored highly across the board for quality of life as well as having a good work-life balance.
6. Vienna, Austria —The capital city is a hit with expats, thanks to its high standard of living and incredible weather.
5. Singapore — The island nation is known as one of the cleanest in the world and has a high standard of living with enviable average wages.
4. Dusseldorf, Germany — The western German city known for its fashion industry and art scene rated positively for having one of the best quality of life scores in the index.
3. Madrid, Spain — The Spanish city was ranked highly as an overwhelming amount of expats said that feeling welcome was key and they found it easy to settle in and make friends. Low cost of living also helped push it up the ranking.
2. Houston, US — The fourth biggest city in the US came in second, thanks to the relatively low cost of living and coming first place in the subindex Ease of Settling In.
1. Melbourne, Australia —Australia's second-most populous city takes poll position in the ranking because 79% of expats rated work-life balance positively. Availability of leisure activities also helped push the city to the top of the charts with a 91% positive rating.