Speaking about 'Global Trade 2.0 and how to prepare for it from a Customs perspective: My five top customs tips' at the Odette International 22nd Odette 2023: Still Building Solutions for Sustainable Supply Chains conference in Berlin today.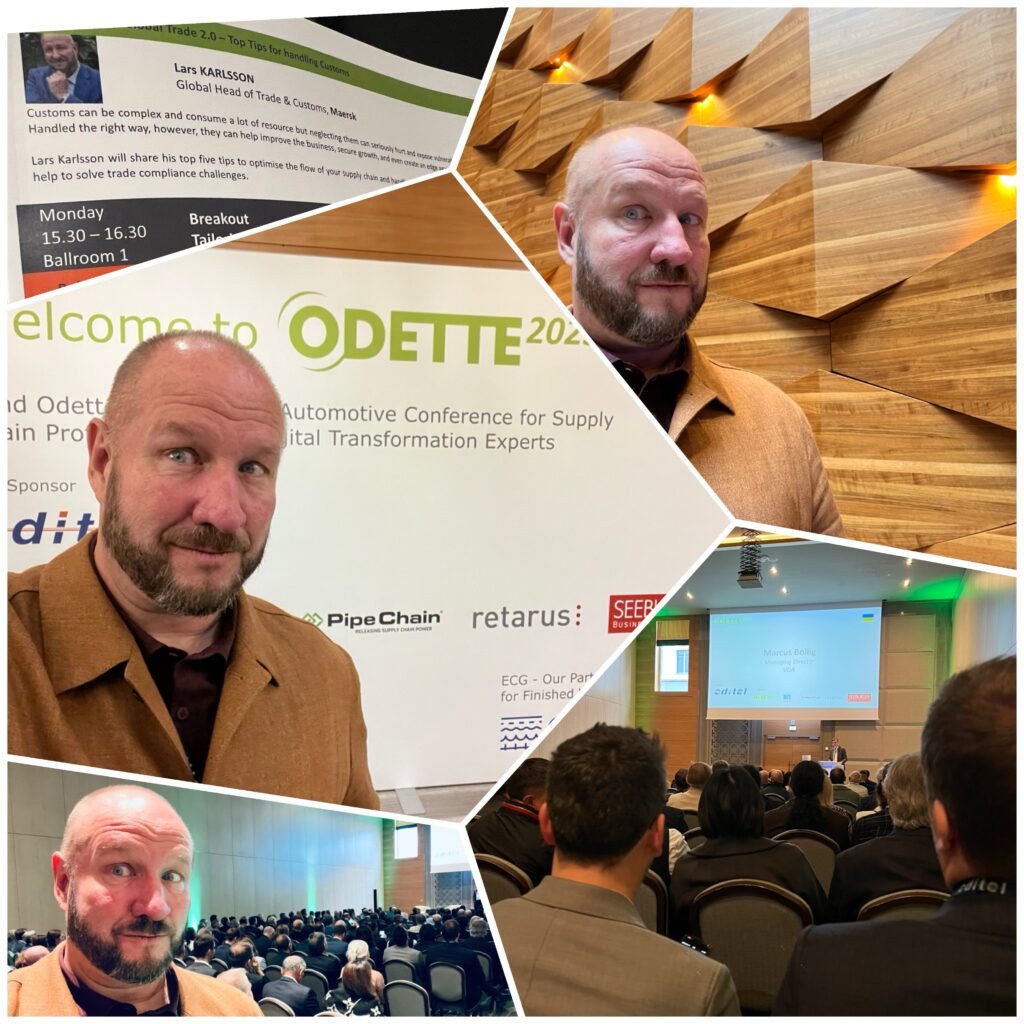 Great event with many timely & super-interesting speeches.
I have also had a number of productive bilateral sidemeetings with automotive customers here.
It is always exciting to meet our customers from the automotive industry since there is standardization, digitalization and supply chain knowledge in the industry. A good match with our Maersk Integrator Strategy.