Best friends. I have found many of my friends in the customs & trade family. This man is top of the list.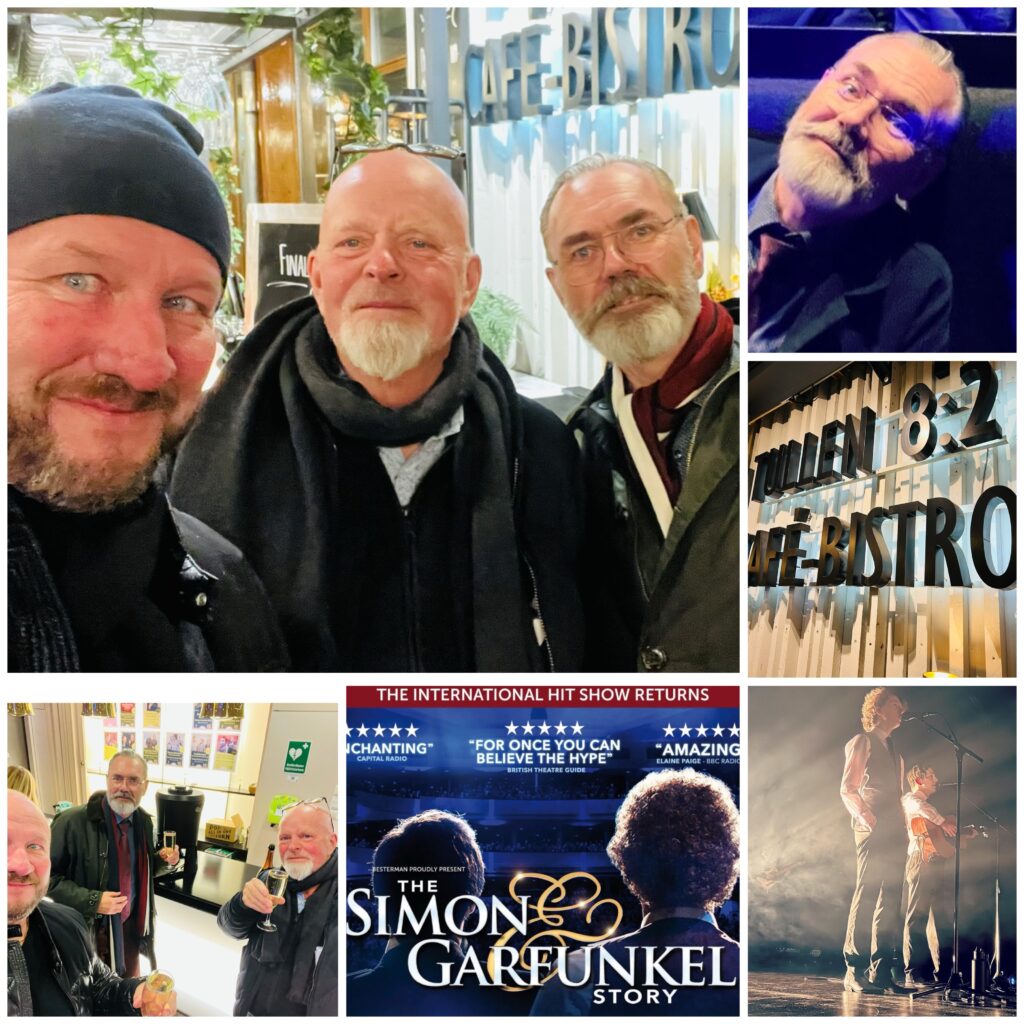 This weekend we celebrated the birthday (60) of Vidar Gundersen with a dinner at Bistro Tull 8:2 – an easy choice since 'Tull' means 'Customs" in Swedish – in Kungsbacka South of Gothenburg.
Afterwards we went to the Simon & Garfunkel Story show. A truly wonderful show that is highly recomended, a great evening, as many before & more to come. The last year has been like a bridge over troubled water.