The number of upcoming new regulations in major markets – with supply chain impact on traders – is overwhelming.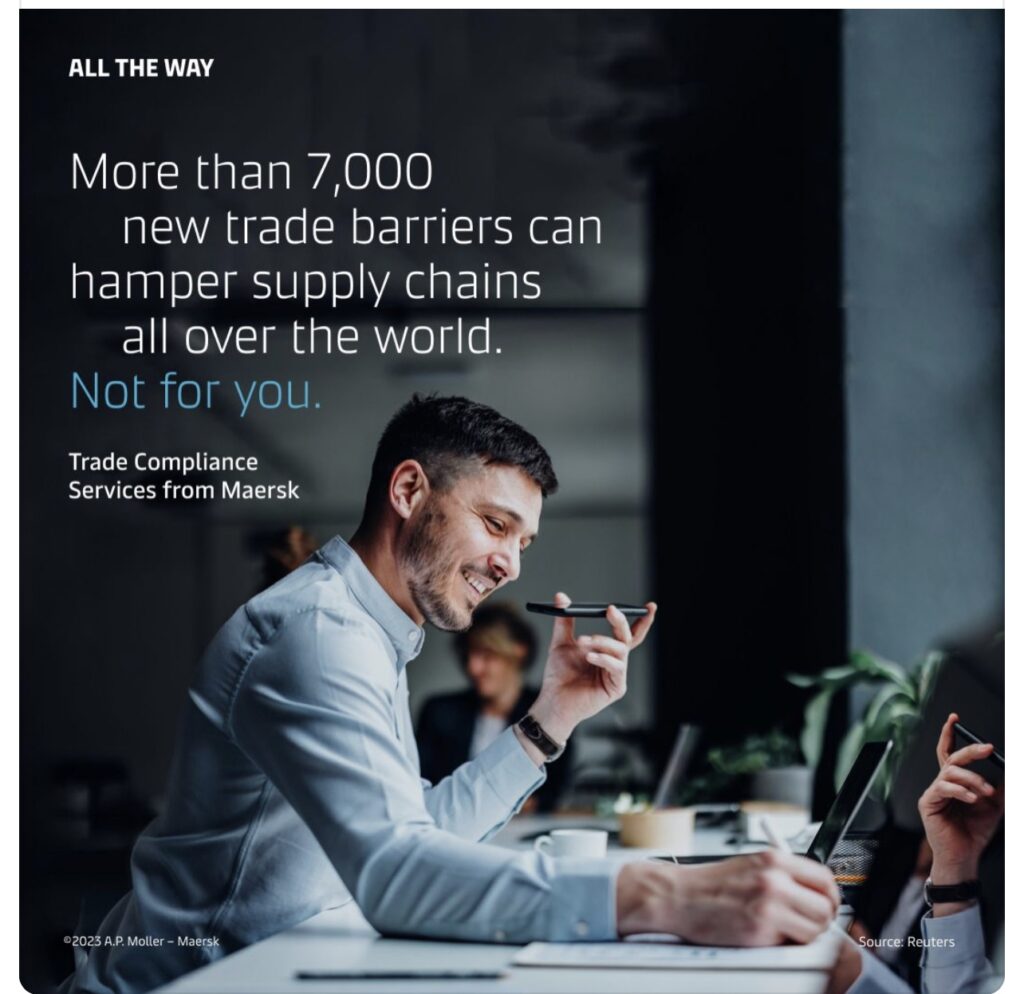 Are you on top of the changes & new reporting demands that will be implemented? Do you know what it means for your business? Not knowing means delays, increased costs & problems with market access.
In Maersk we are developing integrated end-to-end solutions that will future-proof your supply chain from a trade compliance point of view.
If you want to know more, read this post & contact us. Looking to de-risk your business and reduce liabilities in the long term? Choose Trade Compliance Services to assess and strengthen your customs compliance and to prepare for new regulations. Learn more: Click here
If you need expertise – contact the experts. With Maersk you will go #AllTheWay