Don't miss the key takeaways from the 3rd World Customs Organization (WCO) Global Origin Conference held in Santiago, Chile – last week.
Themed "Building Trust in the Origin Environment," the conference featured 35 speakers across six panel sessions and two origin business talks.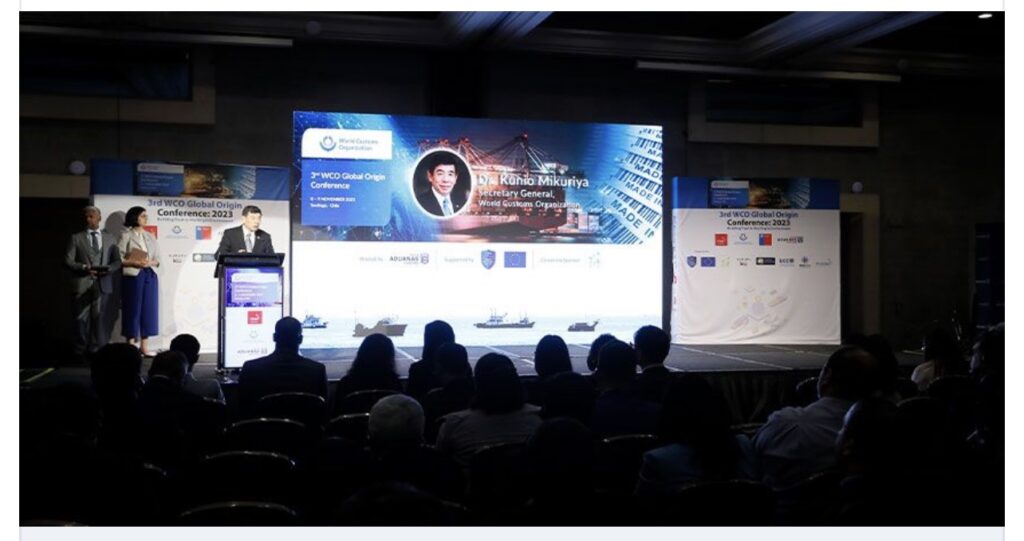 The 3rd WCO Global Origin Conference marked a significant milestone in aligning diverse viewpoints on Rules of Origin. The insights garnered are poised to influence future international trade policies, striving for a trading environment defined by trust, efficiency, and sustainability. The conference underscored the imperative of fostering trust among Customs, businesses, and governmental entities to uphold the integrity of global trade processes.
To read more, click here: WCO