Highlights at the Regional Workshop on AEO in Central Asia held in Tashkent, Uzbekistan this week.
First day of the intensive workshop was dedicated to enhance the implementation of the Authorized Economic Operator (AEO) program in Central Asia.
Customs officials, industry experts, and trade facilitators across the CAREC region gathered to share insights, challenges, and best practices.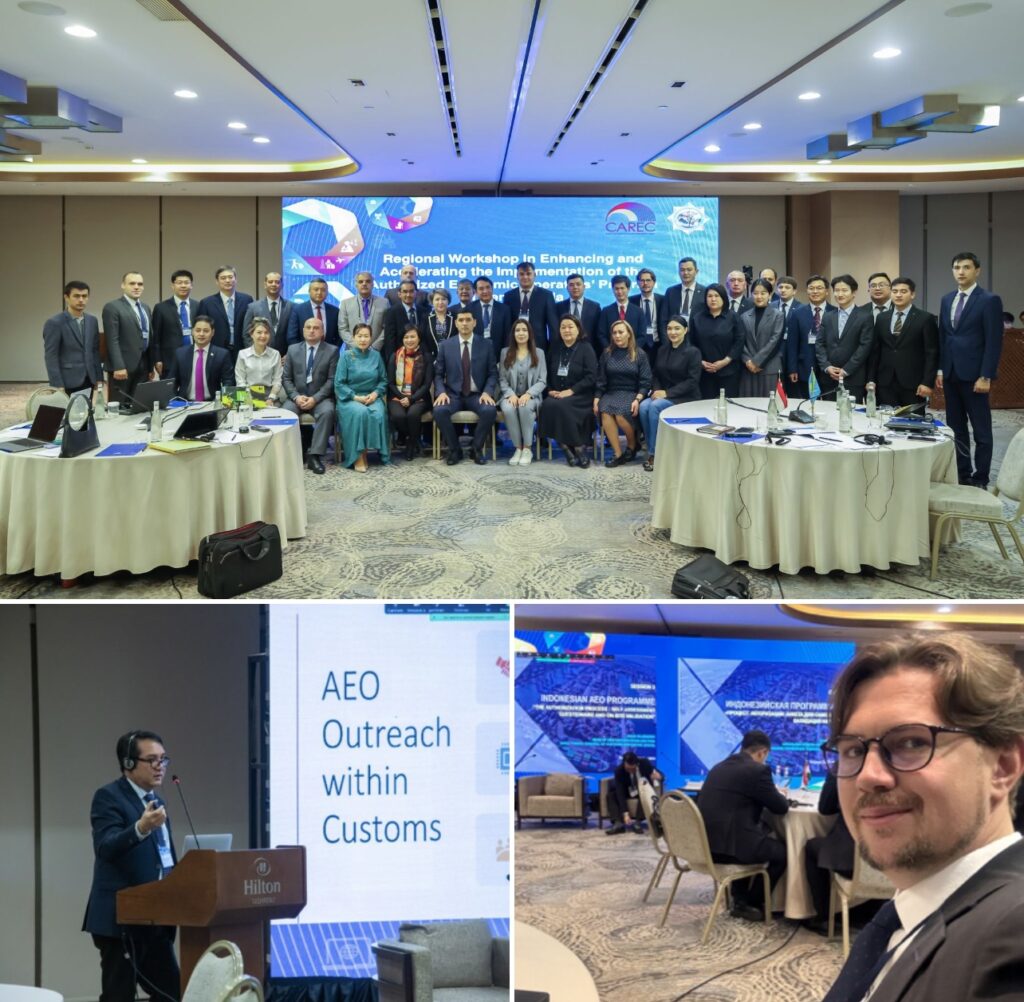 Session Highlights:
The Value Proposition of the AEO Program set the tone, emphasising the balance between security and facilitation within the supply chain.
Korea's transformative journey in Customs Modernization offered invaluable lessons in streamlining processes without compromising control.
Insightful country experiences, including Indonesia, the Philippines, China and CAREC countries provided practical perspectives on self-assessment and validation processes within the AEO framework.
Key Takeaways:
A clear consensus on the need for a harmonised approach to AEO implementation and mutual recognition.
Acknowledge the role of digitalisation in modernising customs procedures and facilitating trade.
Recognising the importance of inter-agency cooperation and data sharing for an effective AEO scheme.
Collaborative Spirit:
The day was marked by active participation and a collaborative spirit among attendees. Discussions went beyond the theoretical aspects of the AEO program, delving into the operational, regulatory, and partnership aspects essential for a robust trade facilitation ecosystem.