According to an article in The Conversation, research suggests that the new Brexir deal (The Windsor Framework) will be better for Northern Irelandsceconomy.
UK prime minister Rishi Sunak has said Northern Ireland will be "the world's most exciting economic zone" due to its access to the EU single market under the latest post-Brexit trading deal between the EU and UK.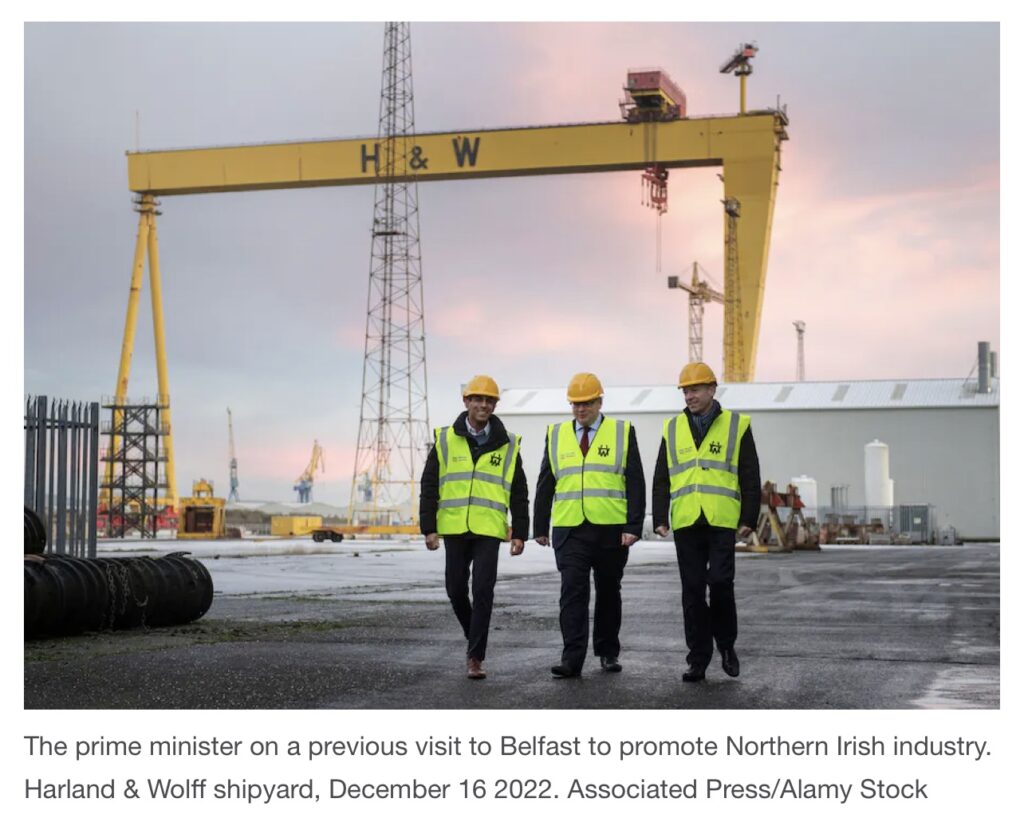 The details of the Windsor framework are still being pored over politicians and business leaders across the UK, and particularly those in Northern Ireland.
But the agreement in principle aims to address some of the weaknesses of the Northern Ireland protocol. This came into effect in January 2021 as a way to check goods travelling from Northern Ireland into the Republic of Ireland (an EU member) without creating a hard border between the two.
The Windsor framework aims to cut trading costs by simplifying customs checks for goods entering Northern Ireland. It will do this by reducing paperwork and shortening customs processes by relaxing some rules for internal UK trade. Many of these improvements will result from improved IT systems, data sharing and market surveillance enforcement between the EU and the UK.
Research we published in 2021 on the impact of Brexit and the protocol showed it would cause Northern Ireland's economy to contract over the long run by up to 2.6%. And the same research suggests the new deal could mean a much smaller contraction.
We found that industries that primarily trade in goods – agriculture forestry and fishing, or food and drink – would be most affected by the protocol. Industries that mostly trade in services, such as the financial sector, would be less exposed but still negatively affected.
But with 80% of this contraction coming from trade barriers between Great Britain and Northern Ireland, any efforts to ease trade within the UK will help the region's economy.
Source:TheConversation