Today I wear this Santos shirt, my most precious football shirt in a large collection – with pride & out of respect for one of the greatest football player of all times, Edson Arantes do Nascimento, Pelé. The only player winning three World Cup titles so far.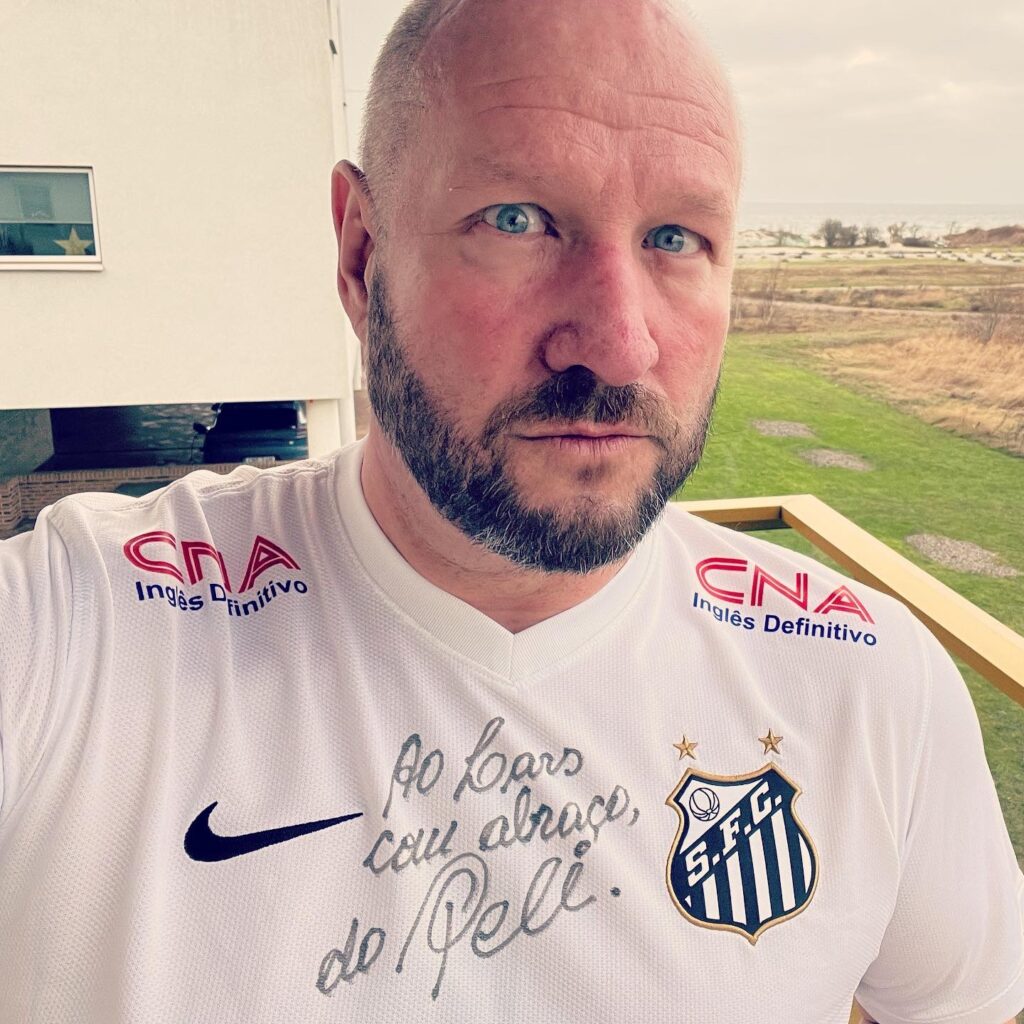 My first memory of football was watching the World Cup final in Mexico 1970. It gave me the love of football for a lifetime.
i saw Pelé play live once with New York Cosmos in Malmö 1975. I have since then had the fortune to visit the beautiful country of Brazil many times. I fell in love also with the country, not only Joga Bonito.
I have watched football at Maracanã, in stadiums & at sport bars. I know what football means in Brazil & I know that all my friends in Brazil – the Brazilian people – today are in pain & are grieving for the greatest player. Now he is playing with Diego & they are having fun.