'Businesses have grappled with tough new U.S. expectations that they improve scrutiny of their sometimes convoluted, multitier supply chains. Customs will be closely looking at these supply chains as well'.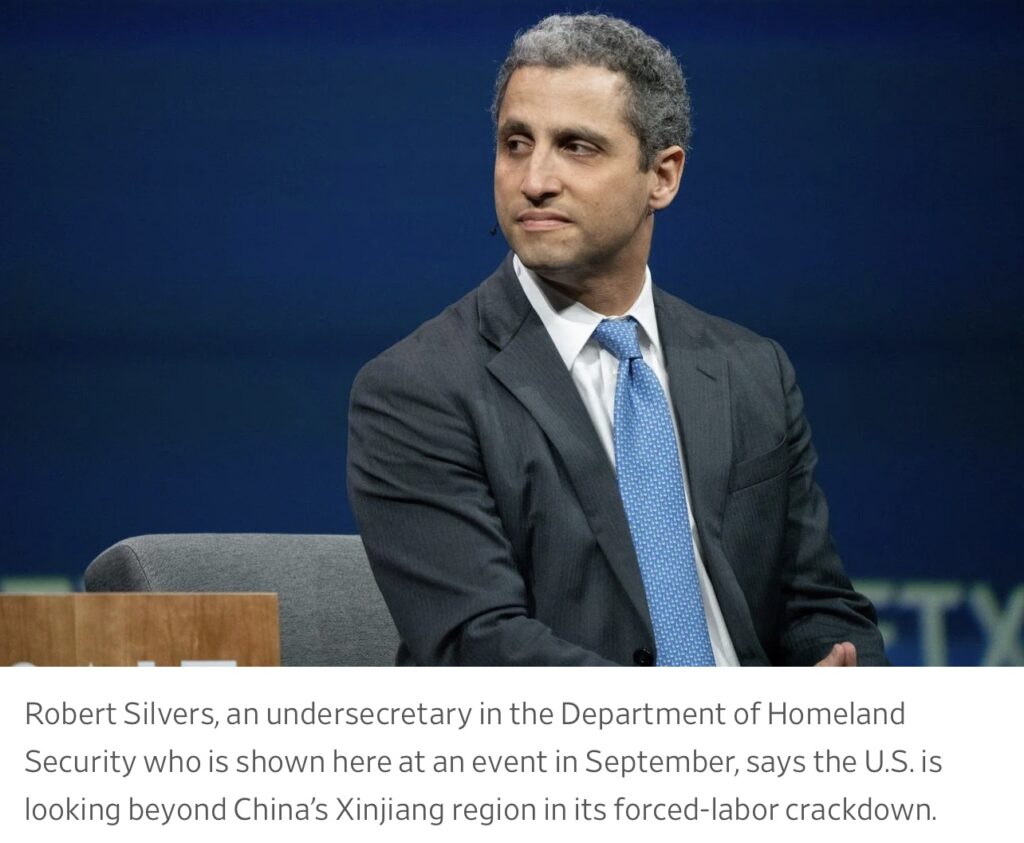 WSJ writes about comments made by Robert Silver, Under-Secretary Department of Homeland Security, Silver said: "CTPAT membership will now include checks for forced-labor compliance, and companies that participate in the program will get priority treatment".
[The targetted region in China]…is a major exporter of tomatoes, cotton products and polysilicon, a material used in solar panels. U.S. Customs and Border Protection, had, as of Sept. 20, stopped more than 1,400 shipments valued at hundreds of millions of dollars.
Next year Germany, followed by EU, will implement similar but broader legislation.
There are already discussions how Asian countries will look at similar legislation instruments for reciprocity.
To read the articöe, click here: U.S. Official Warns Against Efforts to Defy Forced-Labor Crackdown
Source: WSJ