Swedish supertalent Dejan Kulusevski has started well in his first half season of Premiere League.
Kulsevski joined Tottenham in January and has now broken the all-time record in goal assists (8 in 15 games) passing Kevin De Bryune last weekend.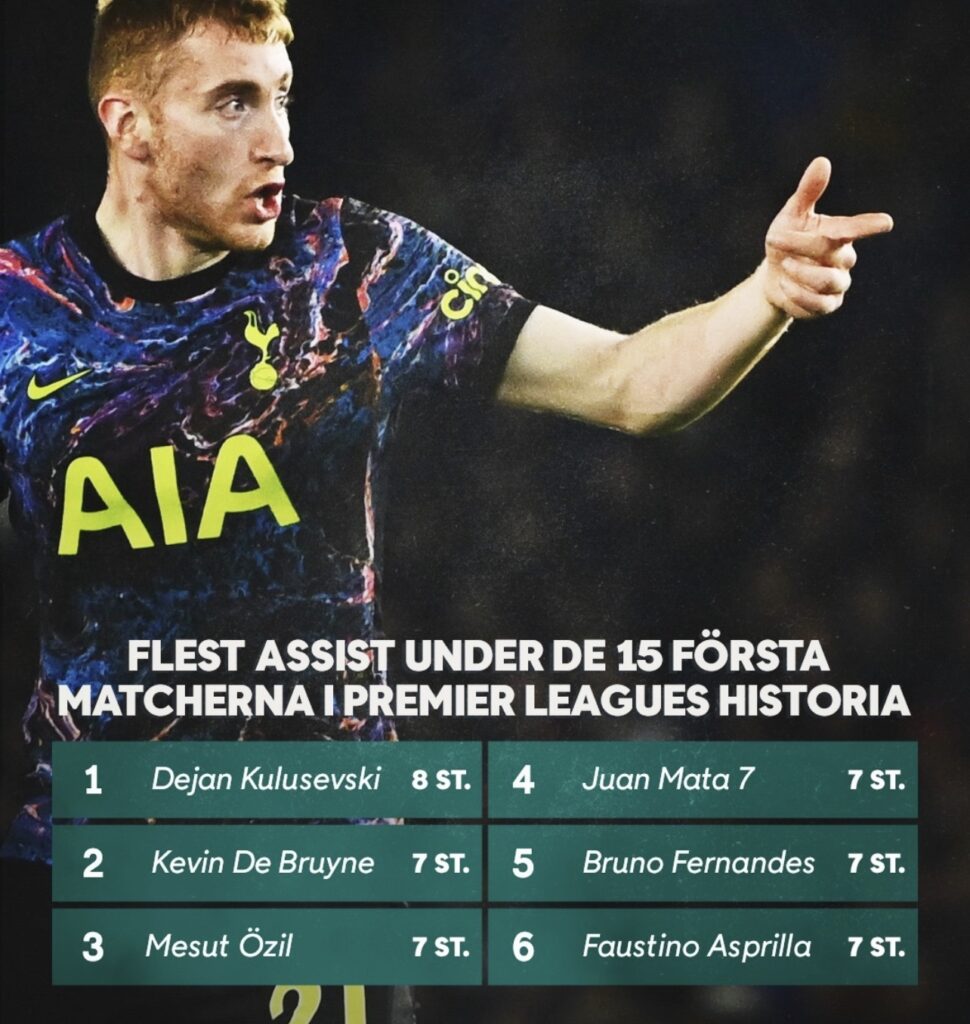 Next season he will present himself even lore for the world.