The Guardian Exclusive: document seen by the Guardian says core IT system not due to be tested until November.
Personally I don't think it is strange that Government is engaged in scenario planning and looking at also worst case scenarios. I would be more surprised if the didn't.
The Guardian writes that the scale of disruption predicted to hit UK borders post-Brexit is revealed in confidential government documents warning of queues of 7,000 lorries in Kent, and two-day delays to cross into the EU.
A "reasonable worst-case scenario" report, drawn up by the Border and Protocol Delivery Group, forecasts that thousands of passengers could also be forced to wait an extra two hours for Eurostar trains.
The document was presented to a meeting of the XO (exit operations) committee chaired by Michael Gove for decisions on the next stages of development in the border operating model, the goods vehicle management system and so-called "smart freight" software designed to regulate the flow of traffic into Kent and guard against congestion.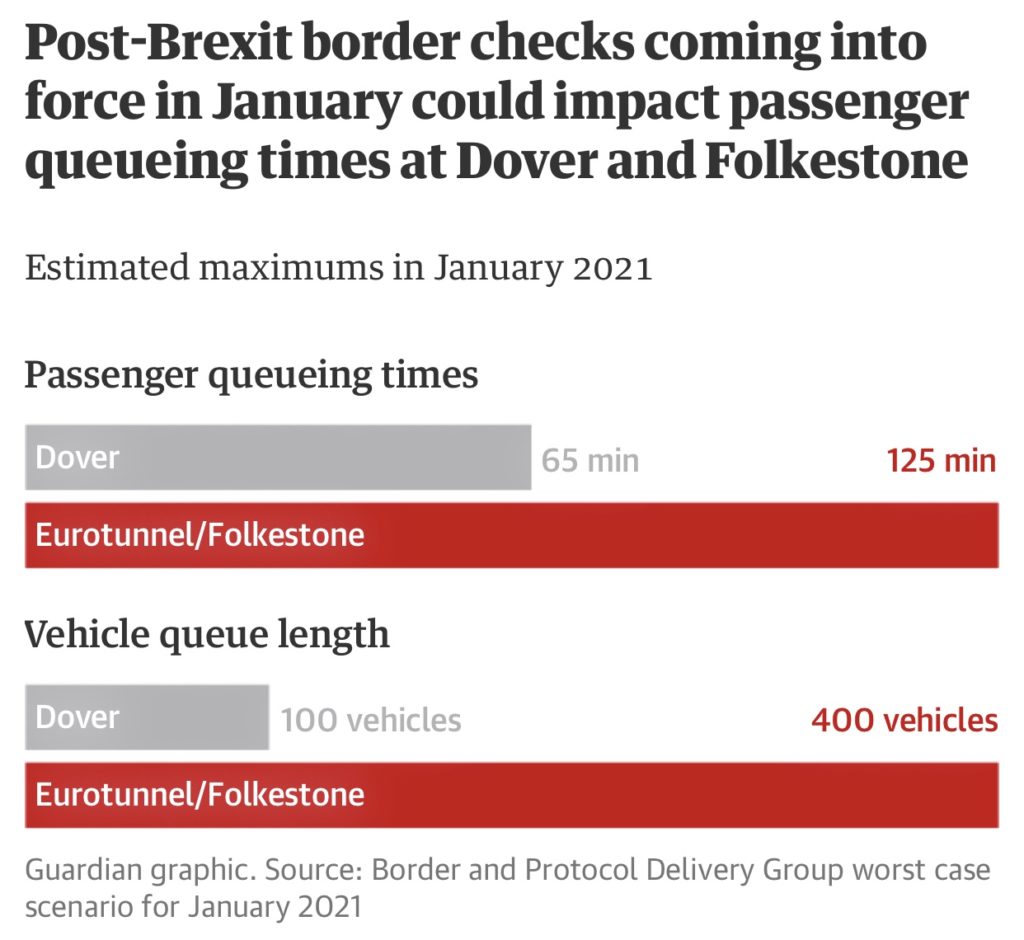 It notes that preparations for new post-Brexit border operations are all-consuming, affecting 26 government departments using 100 IT systems. Some departments legally cannot share data with others, with legislation required to ensure information flow, the report says.
On road haulage, it forecasts that 50-70% of large businesses will be ready for cross-border trade. When it comes to smaller businesses, it assumes that as few as 20-40% of small- to medium-sized businesses will know what to do from 1 January.
In the reasonable worst-case scenario, in which 30-60% of lorries carrying freight are ready, Kent would be plunged into chaos, bringing disruption to businesses across the country.
You can read the the article here: The Guardian: Official post-Brexit report warns of queues of 7,000 lorries in Kent
Source: TheGuardian