Sweden had one of the most relaxed COVID-19 lockdowns in the world. There's growing evidence that it helped it weather 2020's economic storm better than anywhere else.
Throughout the coronavirus pandemic, Sweden has drawn international attention for its unorthodox approach to managing the virus' spread.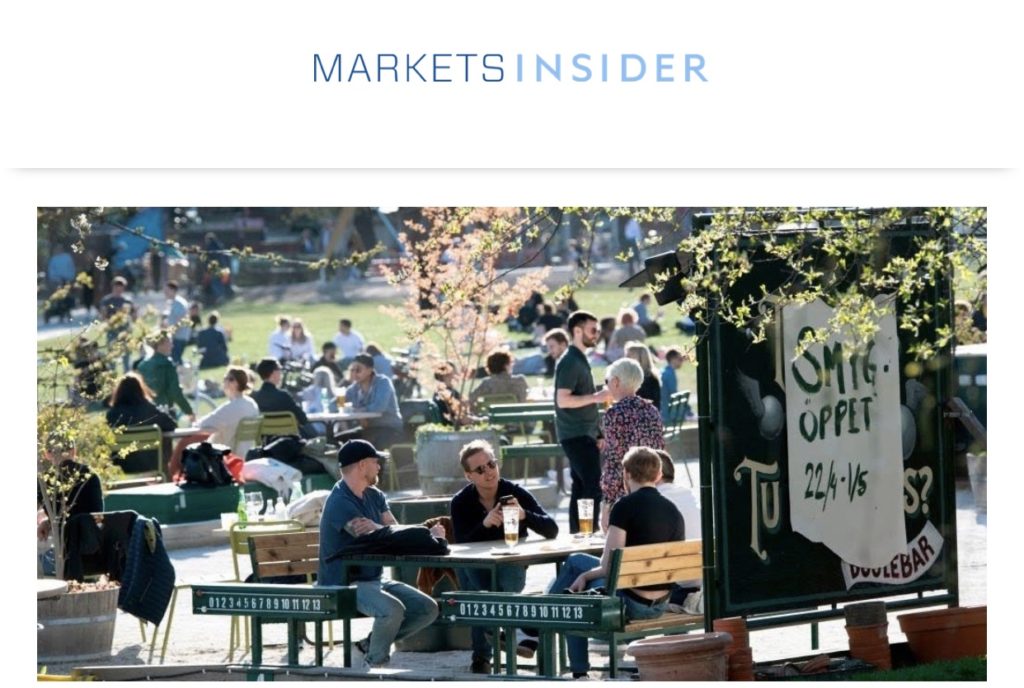 The Nordic state didn't impose strict lockdown measures, instead asking citizens to stay home if they were sick and to practice social distancing in public. Bars, restaurants, and shops stayed open, even when cases peaked in the country.
Its relaxed coronavirus strategy, relying on personal responsibility and willful obedience, has been both praised and criticized. And while the jury is still out on the effectiveness of the country's public-health approach, there is growing evidence that, economically speaking, the loose rules seem to have worked.
A report from the research firm Capital Economics published on Tuesday found that the Swedish economy was the least harmed in Europe, describing it as the "best of a bad bunch."
Though Sweden was not immune to the pandemic's economic impact, it was the only major economy to grow in the first quarter of the year, the report noted.
"The Swedish economy has weathered Covid well, thanks in part to the government's light-touch lockdown, and our forecast of a 1.5% drop in GDP this year is well above consensus," the economists Andrew Kenningham, David Oxley, and Melanie Debono wrote.
Here is a link to the report: Sweden is weathering Covid comparatively well and Nordics set for shallowest recessions in Europe
Source: Market Insider