This is the diploma announcing that Charles Sturt University conferred a Doctor of Education (honoris causa) earlier this week.
This was a tremendous honor and a very proud moment for me.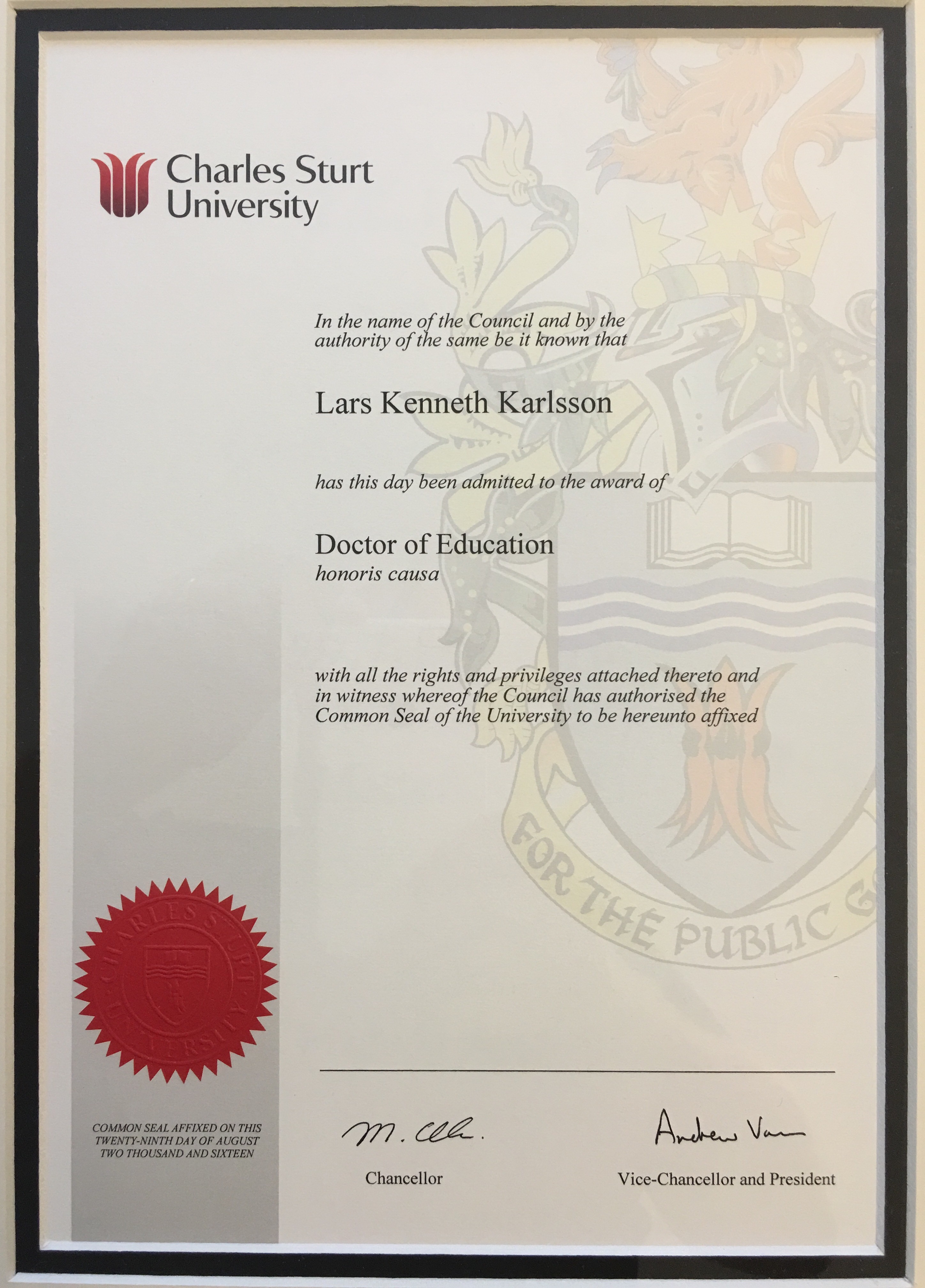 I want to thank the leadership of CSU, Pro Chancellor Dr. Angelos Frangopoulos, Chancellor Dr. Michelle Allen, Vice-Chancellor Professor Andrew Vann ä, Professor Tracey Green and Professor David Widdowson for giving me this honor.
I also want to thank Linda Breen, Tisi Tukuniu and Faye Christopher for your help and support during this process.
Finally my gratitude to all colleagues and friends that over the years have been so important for me in my work – you know who you are. Thank you!