The Swedish Prime Minister Stefan Löfven has the last days visited Serbia.
During the vidit PM Löfven met Serbian Prime Minister Alexandar Vucic. Löfven promised his and Swedens' support for Serbias wish to join the European Union.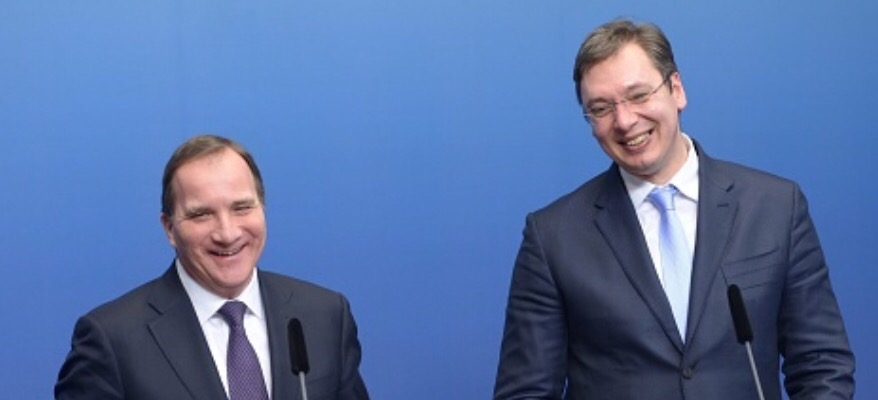 "I appreciate the progress that Serbia has made" Löfven stated to media.
PM Löfven had a long conversation with PM Vucic and the two leaders then held a joint press conference where they commented on the EU issue, the refugee crisis, trade cooperation, international organizations and cooperation and security.
"I am convinced that the path Serbia has chosen – the road to Europe – is the right one and a path that will provide stability and prosperity. Serbia has Sweden's full support for EU membership and we will support the country throughout the journey", said Stefan Löfven.
During his visit Löfven also met the Serbian President Tomislav Nikolic and representatives of the Swedish companies Astra Zeneka, Ericsson, Ikea and Securitas where they discussed opportunities for Swedish investments in the region.
"Serbia is implementing a modern environment that is important for the future development. There is a great interest on both sides to expand trade between our countries", said Stefan Löfven in a comment.