Exciting news! We are thrilled to unveil the design of our first green fuel powered vessel . The build is on and it's soon to be delivered by Hyundai Mipo Dockyard.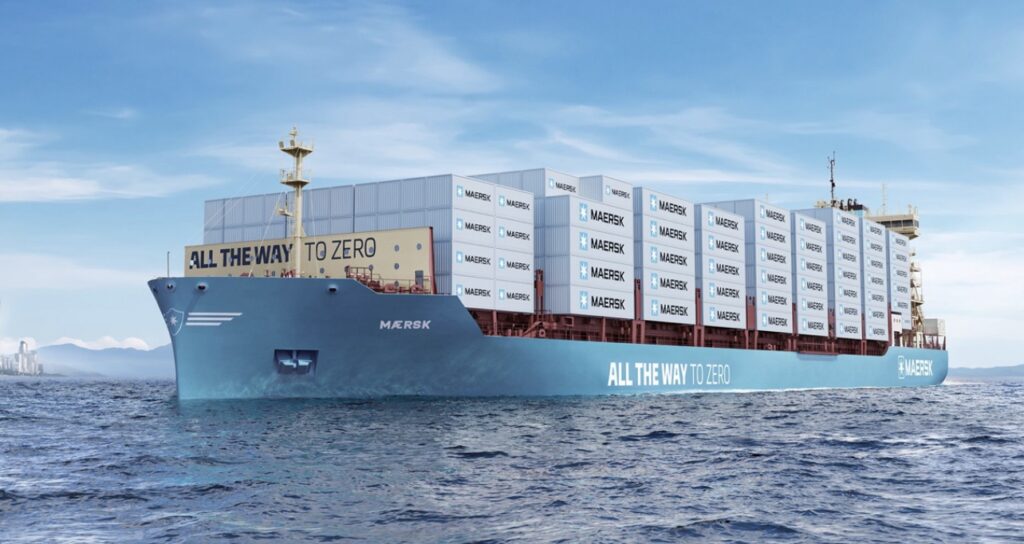 Our feeder vessel has a dual-fuel engine and will be able to operate on green methanol – our commitment to lead the way towards a sustainable shipping industry.

"I am very happy with the progress we are making on the project. We have now completed all key design-related milestones and production is progressing at full speed with delivery expected during summer. It has been a huge project, but we have succeeded not least due to great collaboration internally in Maersk and with our external partners," says Ole Graa Jakobsen, Head of Fleet Technology.

Curious about the new branding and our star featuring on the side of the vessel for the first time?
"In order to communicate that the vessel is the start of a new generation of green methanol vessels, we looked at how to best communicate this. We ended up with the tagline 'ALL THE WAY TO ZERO' to build on our existing brand platform and to highlight our decarbonisation efforts." Brian Borup Senior Brand and Design Manager.

Stay tuned for more updates on our first green methanol container transport vessel.