The period of 2020 to 2022 saw a historical spike in container freight rates.
My old friend and colleague Jan Hoffman, Head, Trade Logistics at UNCTAD, has written another insightful piece about the world of trade of today. A thought provoking text.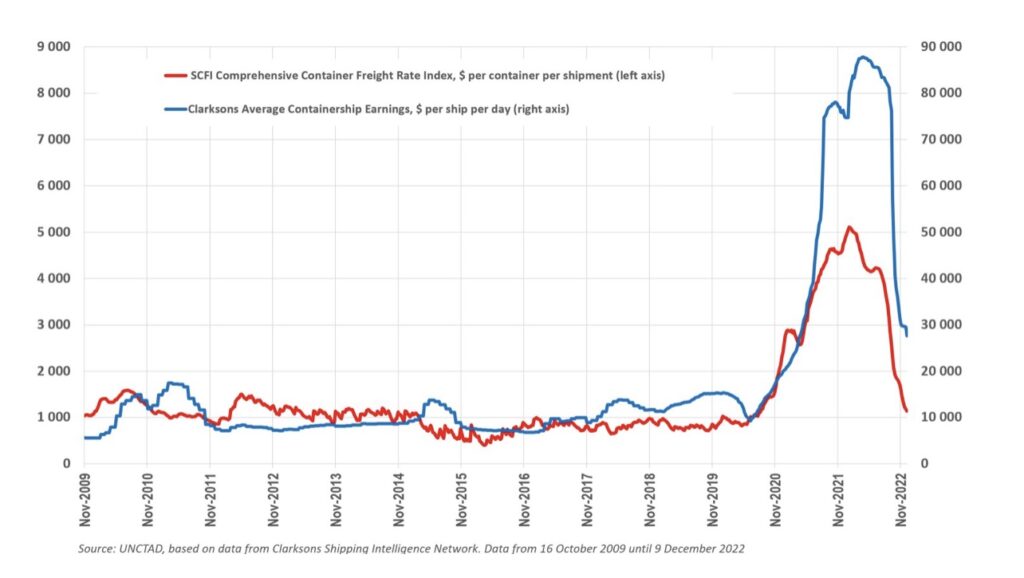 Jans conclusions are;
If we have learned one thing from the 2020-2022 supply chain crunch it is that a shortage of shipping supply capacity can lead to extreme surges in freight rates, which have a strong bearing on food security, inflation, and global value chains.
What lies ahead of us with the energy transition in maritime transport is potentially a shortage of shipping capacity in many shipping markets on numerous occasions over the next decades.
We need to provide a stable multilateral framework – ideally via the IMO – to avoid this to happen. Both, public and private sector, need to direct funding towards sufficient investments in ports, ships, energy generation and distribution.
Read the article here: The end of the supply chain crisis and what we need to learn for the next one(s)
Source: Safety4Sea