Our global customs footprint continues to grow.
Maersk handles cross border operations for its Customers in more than 140 countries. We have today more than 2,000 experts in customs, borders and international trade. We do more than 5 million customs declarations per year for our customers.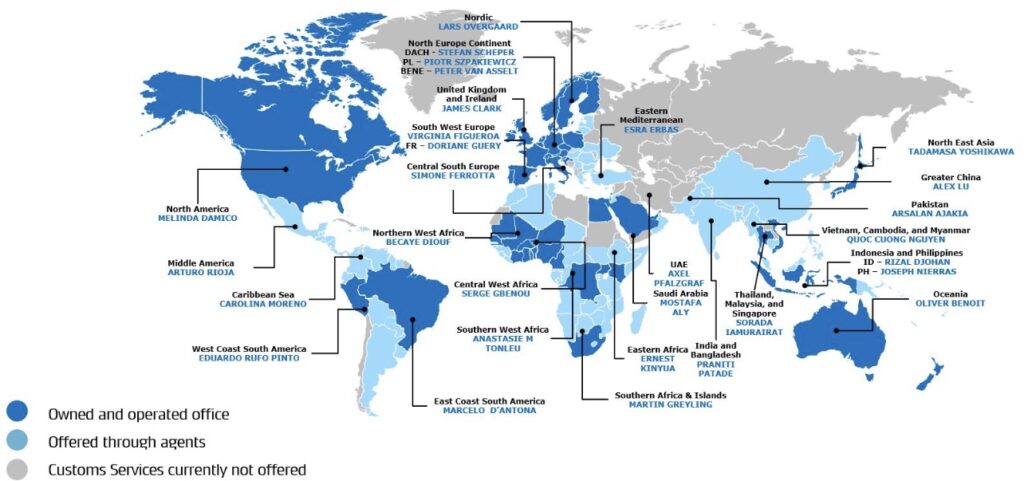 In addition we have a Global Trade and Customs Consulting Team providing Strategic Customs Planning, HS Classification, trade compliance, AEO, duty optimization, FTA utilizatipn – and many other services.
We guarantee that your goods will meet the customs rules in each country, and that you will have visibility of all events relevant to your business. End-to-end. All the way.