From Amazon's Echo to an assembly line in China, the work behind the scenes is on display at the Museum of Modern Art.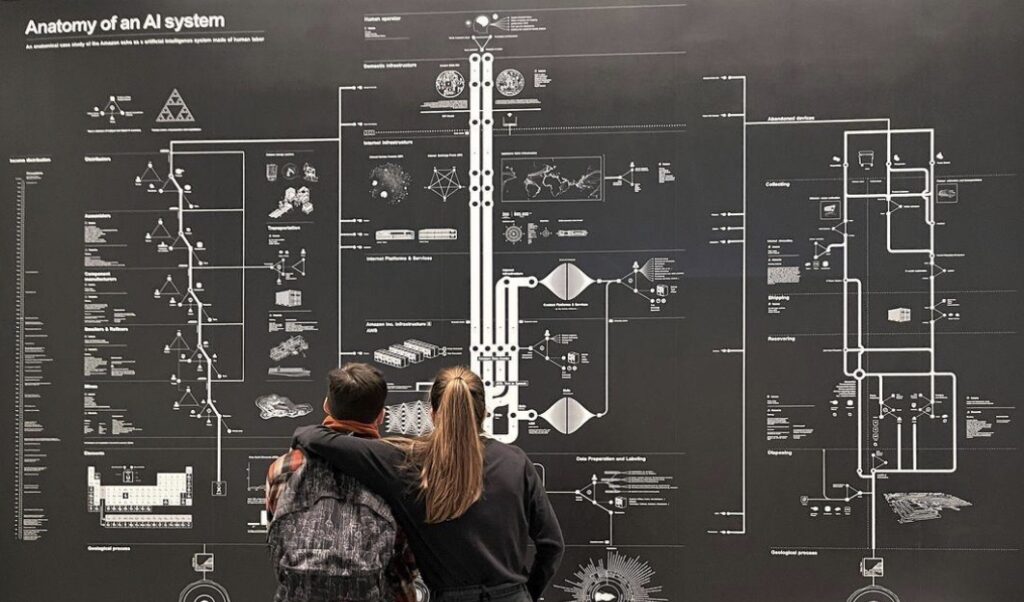 At a small gallery tucked behind the cavernous atrium at the Museum of Modern Art in Midtown Manhattan on a recent day, visitors lingered before a sprawling work, a series of dots, lines and diagrams in a seemingly abstract design against a stark, black background.
The piece, laced with text in tiny print, is nothing like the museum's more familiar art, including paintings by Pablo Picasso and Andy Warhol prints. Instead, the swath of black wallpaper displays a detailed description of the life cycle of an Amazon.com Inc.
Source: WSJ