A few days ago Sweden took over the presidency of the Council of the European Union for the third time.
I was heavily involved in the first Swedish presidency 22 years ago (2001). I remember the amount of work in preparations we did to be able to handle the presidency. I wish all former colleagues all the best of luck this time. It is a complicated world right now.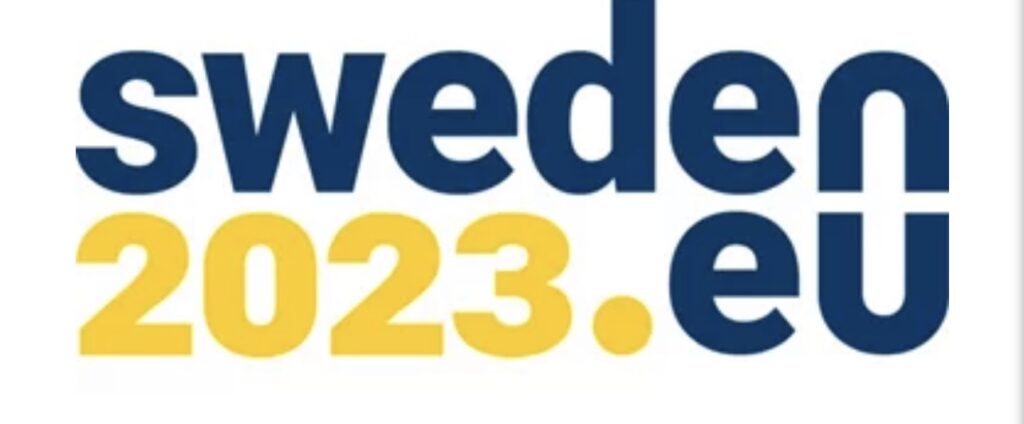 Security, competitiveness, green and energy transitions, democratic values and the rule of law. These are the priorities of the Swedish Presidency of the Council of the European Union.
Security – unity
The swift and decisive EU response to Russia's aggression against Ukraine is a manifestation of our strength when we act together. The Swedish Presidency will prioritise enhanced economic, military and humanitarian support to Ukraine and support Ukraine on its path towards EU membership. Maintaining this unity as regards both enhanced support to Ukraine and sanctions against the Russian regime will be a difficult but key task. The Swedish Presidency also wants to see expanded cooperation in the fight against organised crime.
Competitiveness
This year marks the 30th anniversary of the EU single market. The EU needs to implement new reforms that strengthen European competitiveness. The Swedish Presidency wants to see an open economy and an ambitious free trade agenda with long-term and predictable rules. A competitive economy is a prerequisite for both the green transition and for the EU to be ready to respond to future crises.
Green & energy transitions
Climate change is one of the major cross-border problems of our time. Through common solutions within the EU, we can achieve results. Our ambition is to finalise negotiations on the remaining parts of the EU 'Fit for 55' climate package. The Swedish Presidency also wants to reduce EU dependence on Russian gas and other fossil energy sources. As presiding country, Sweden will need to be prepared to take additional emergency measures to manage the energy crisis.
Democratic values and the rule of law – our foundation
The Swedish Presidency will defend democracy and the rule of law and work to safeguard the EU's shared foundation and strength. Independent judiciaries and functioning democratic institutions are indispensable for mutual trust between the Member States.
Read more here: Sweden2023.eu