Yesterday we organized a high-level webinar on "Easing Cross-Border Trade and Customs in a Freer World: The African Perspective".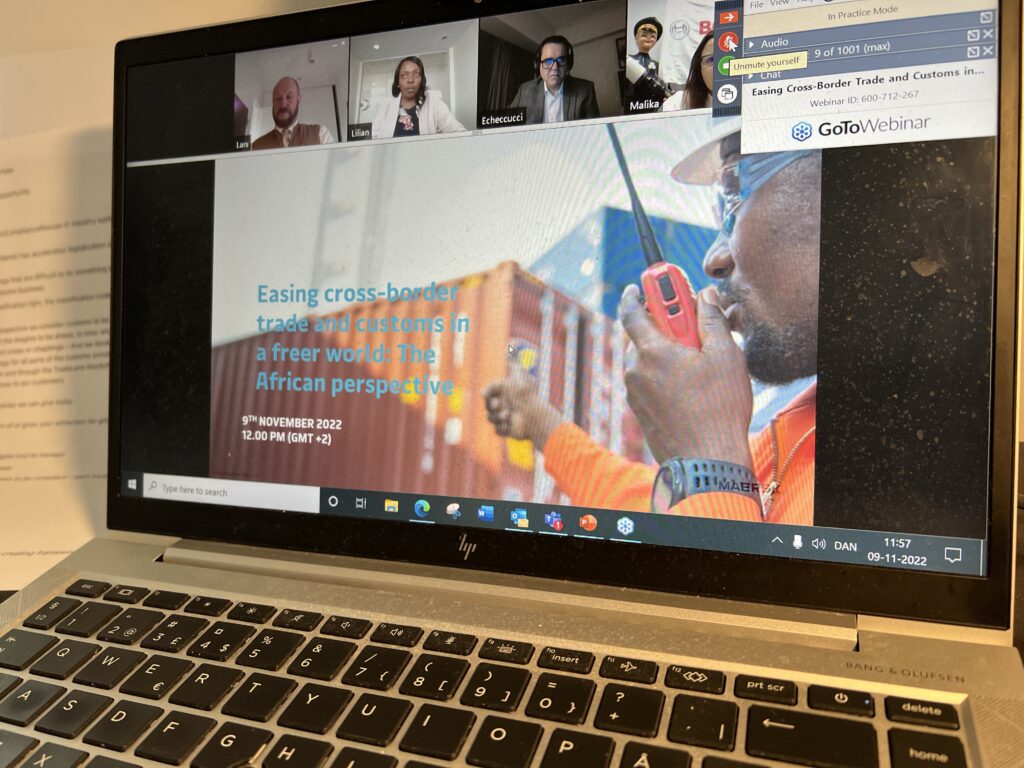 I participated as panelist together with Ernani Checcuco from the World Bank, Malika Burafrey from Bosch and my colleague Animesh Mittal from Maersk.
During the webinar we discussed topics like; how to optimize of the African Continental Free Trade Agreement, how digitalisation of trade and customs can help to boost African trade, how compliance management and AEO can support intra-African as well as export to the restof the world.
It was a great event with many participants and interactive dialogue.