The world's largest trade pact kicked in a few weeks ago (Jan 1), cutting tariffs for businesses for about 92 per cent of goods traded among signatory parties that have ratified the agreement.
The 10 countries that have ratified the Regional Conprehensive Economic Partnership (RCEP) agreement are Australia, Brunei, Cambodia, China, Japan, Laos, New Zealand, Singapore, Thailand and Vietnam.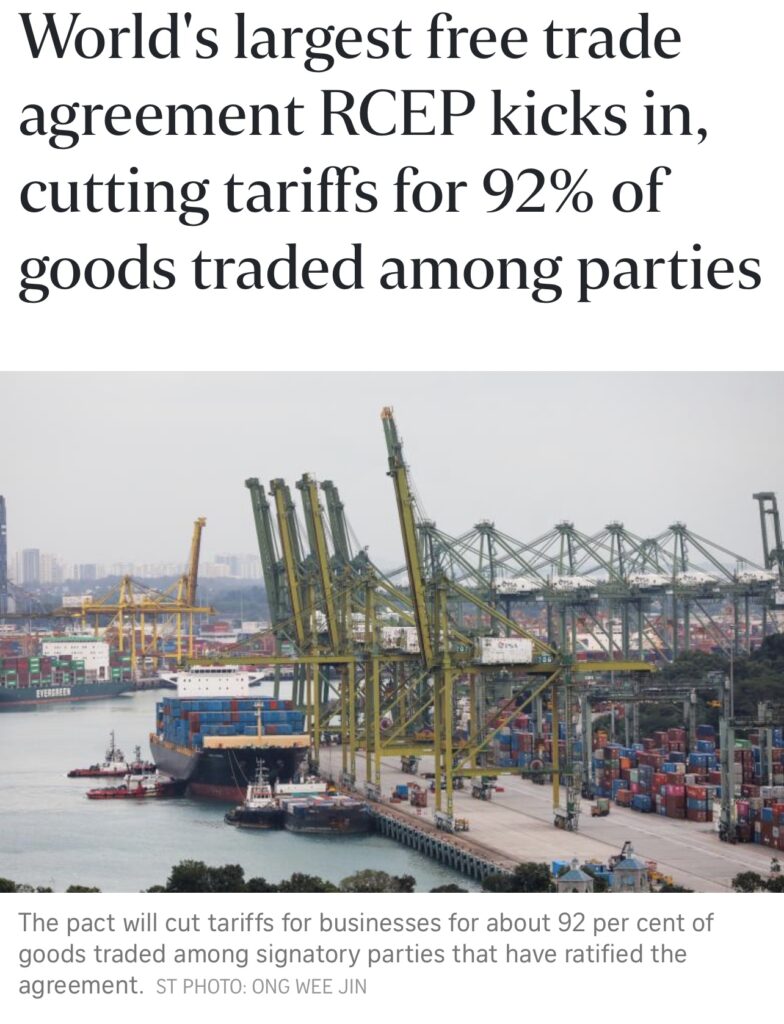 The free trade agreement is between 15 countries including Indonesia, Malaysia and the Philippines, which are expected to ratify it soon. Myanmar's ratification is pending acceptance by other members.
For South Korea, the agreement will take effect on Feb 1 – 60 days after its instrument of ratification, a document by which a country formally agrees to be bound by a treaty, was deposited.
The RCEP is also the first time China and Japan, as well as Japan and South Korea, are in a free trade agreement.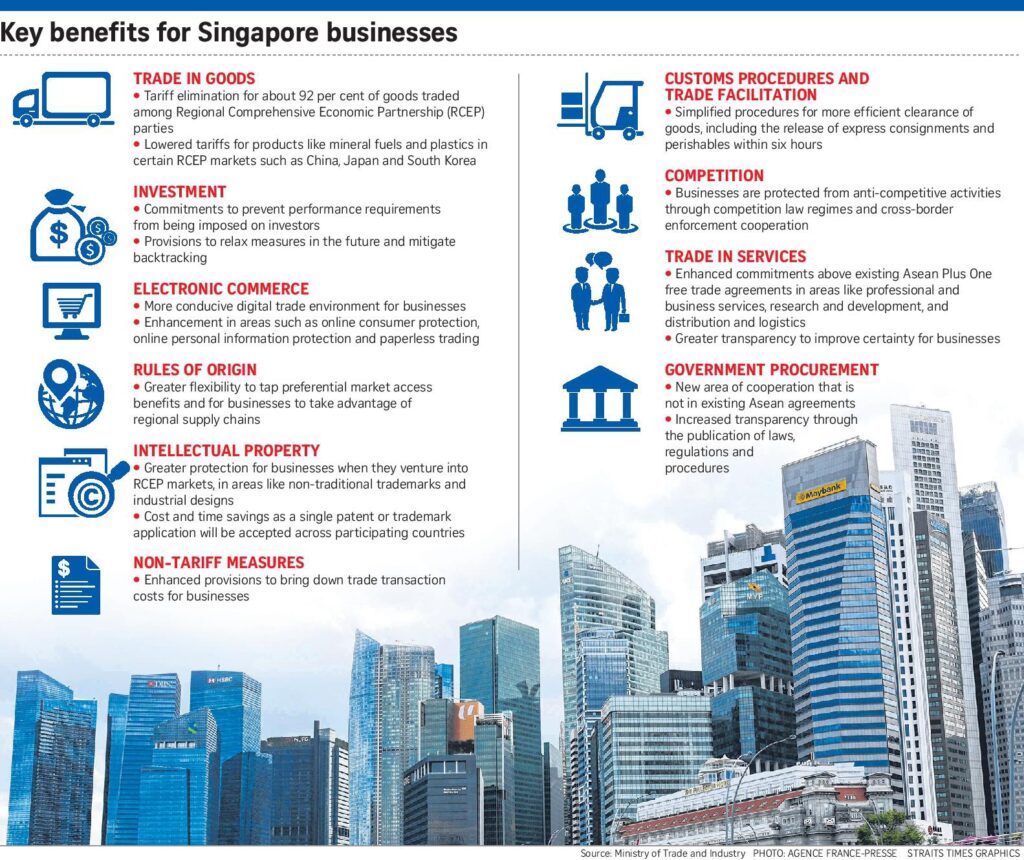 Singapore's Minister for Trade and Industry Gan Kim Yong said the pact will boost trade and business ties between the Republic and other RCEP parties.
For example, the world's largest free trade agreement will remove tariffs on 86 per cent of Japan's exports to China, up from 8 per cent of goods that are currently tariff-free, according to professional services firm Deloitte.
Japan's tariff-free exports to South Korea will also burgeon from 19 per cent to 92 per cent.
The agreement comprises 20 chapters, including areas such as intellectual property, competition policy, e-commerce and government procurement.
Source: TheStraitsTimes