EU confirm it will not be launching any infringement action after UK announced it would be extending grace periods for NI protocol. However it insisted it would "not agree to a renegotiation of the protocol".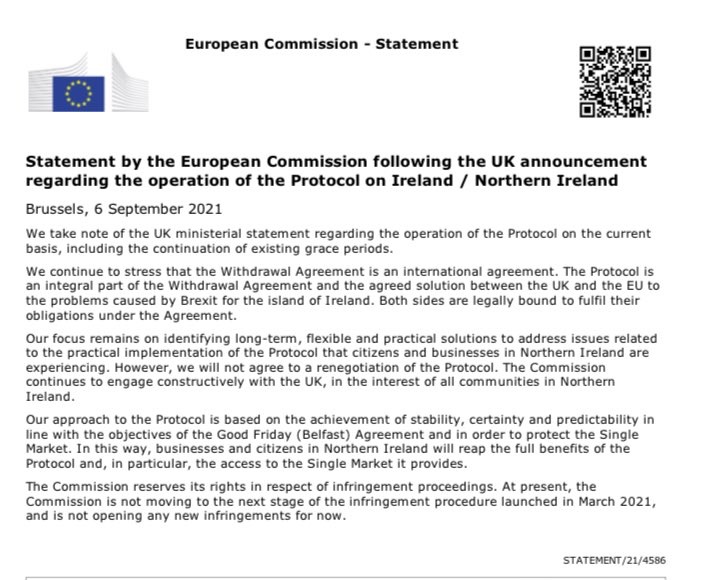 In a statement Issued by the EU Commission following today's announcement by the UK government regarding the operation of the Norther Ireland Protocol, EU says:
"Our focus remains on identifying long-term, flexible and practical solutions to address issues related to the practical implementation of the Protocol that citizens and businesses in Northern Ireland are experiencing. However, we will not agree to a renegotiation of the Protocol. The Commission continues to engage constructively with the UK, in the interest of all communities in Northern Ireland".