Germany has been named the world's most innovative economy by Bloomberg. It takes the top spot from South Korea, ending the country's six-year streak.
Sweden is number 5 on the list.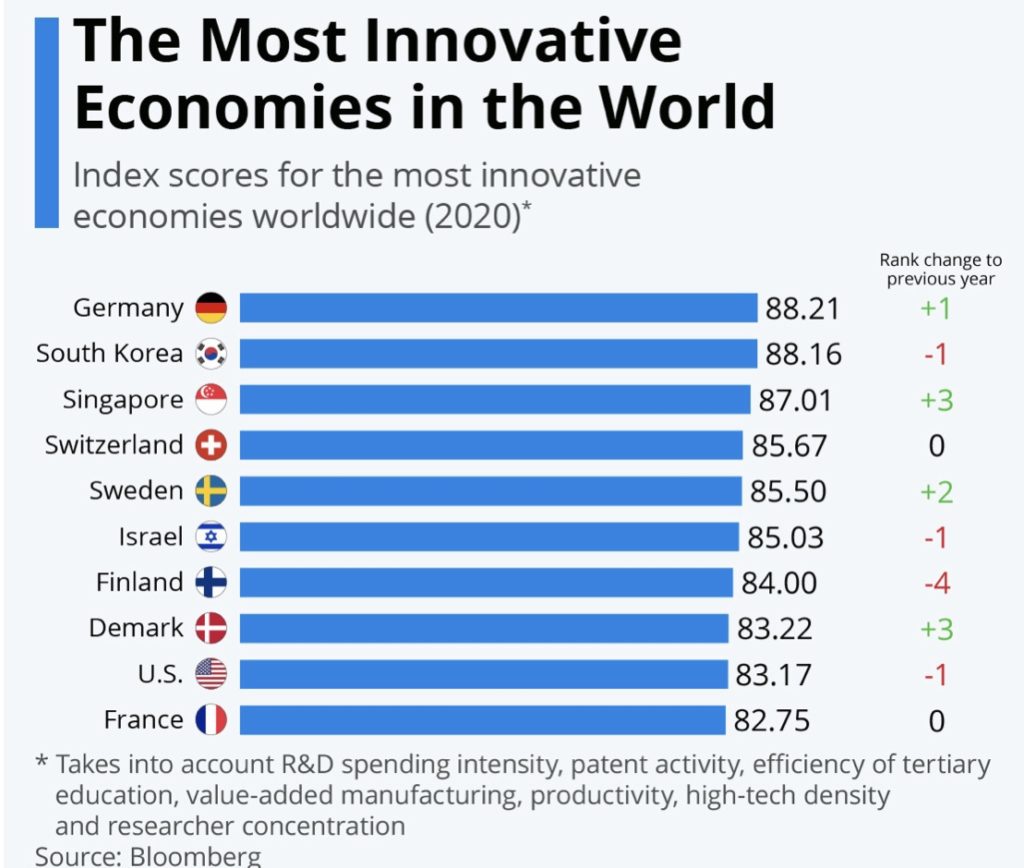 Cancer research, meat alternatives and smart home technologies are among the major developments of our time. But which countries are world leaders in research and development, patent activity, high-tech density and everything that comes with fostering innovation? A recent Bloomberg ranking shows the most innovative countries by index value. Germany ranked highest in 2020, breaking South Korea's six year streak. The U.S. is ranked in ninth place, losing one rank compared to 2019.
Source: WEF, Bloombergs