The UK Prime Minister Boris Johnson is heading for a showdown with the new president of the European Commission in a clash over post-Brexit trade.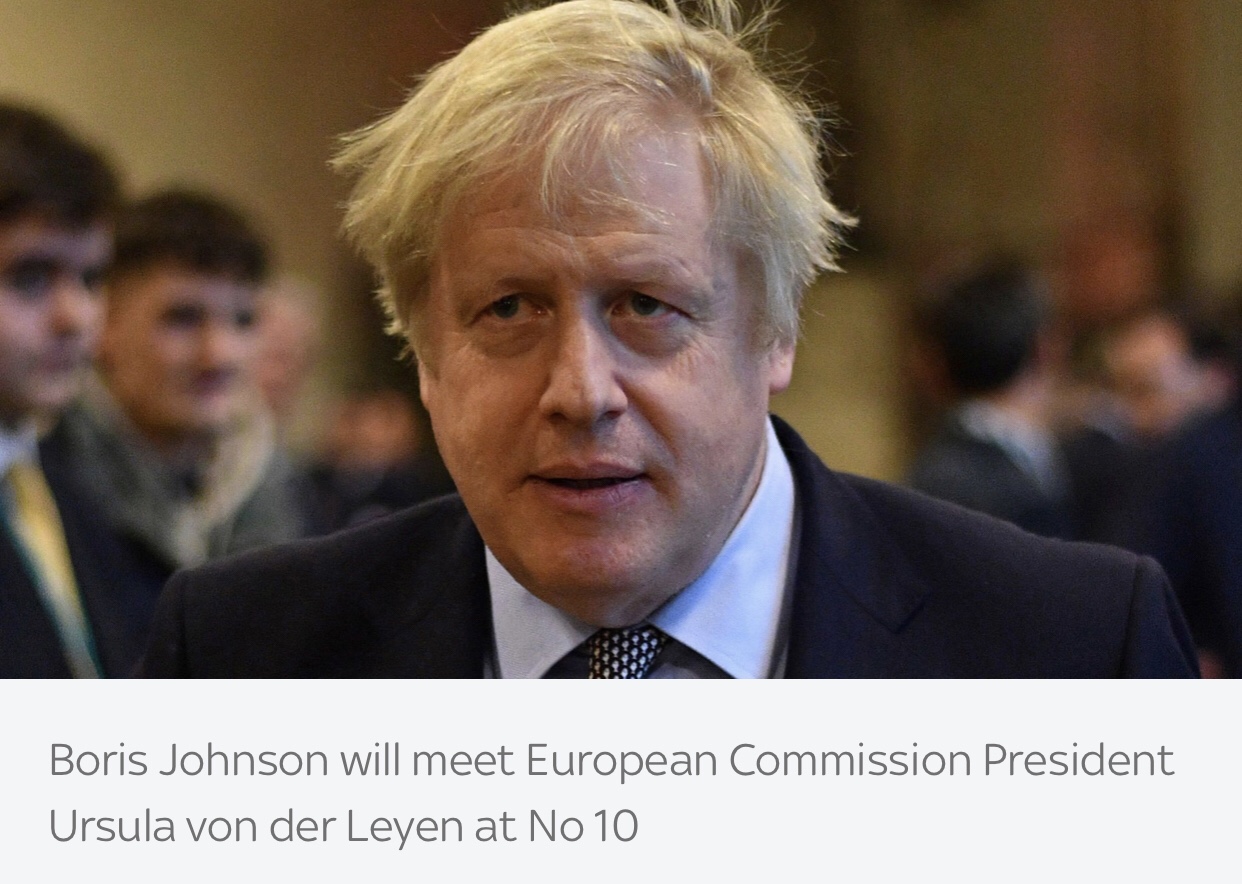 The prime minister is meeting Ursula von der Leyen in Downing Street in their first face-to-face talks since she succeeded Jean-Claude Juncker.
And Mr Johnson will tell the new Commission chief the UK wants a speedy post-Brexit trade deal with the EU, free from rules imposed by Brussels.
The talks coincide with the government's Brexit legislation, the EU Withdrawal Agreement Bill, continuing its swift passage through the Commons this week.
On the first of three days of the Bill's committee stage, the government's new Commons majority of 80 meant all Opposition amendments were heavily defeated.
You can read the article here: Boris Johnson to warn EU new deal must finish on time in No 10 showdown
Source: SkyNews