After some weeks in United States for the UN Climate meeting and many other engagements, 16 year old Swedish climate activist Greta Thunberg is now back in Europe after weeks at sea.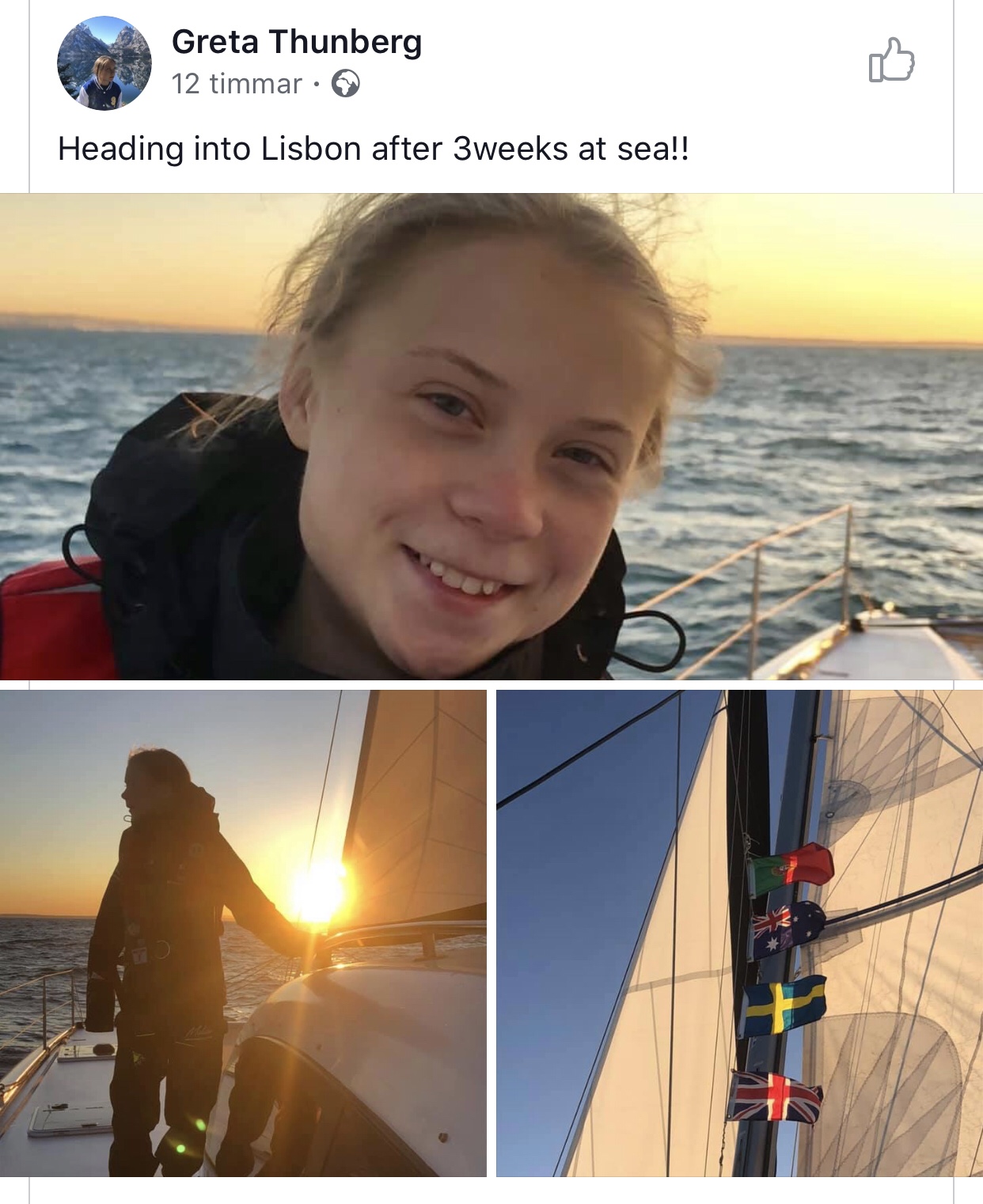 Greta sailed to and from U.S to protect the environment.
She is now in Lisbon, Portugal on her way to Madrid for the global climate and environment summit that was supposed to take place in Chile but was moved to Europe.